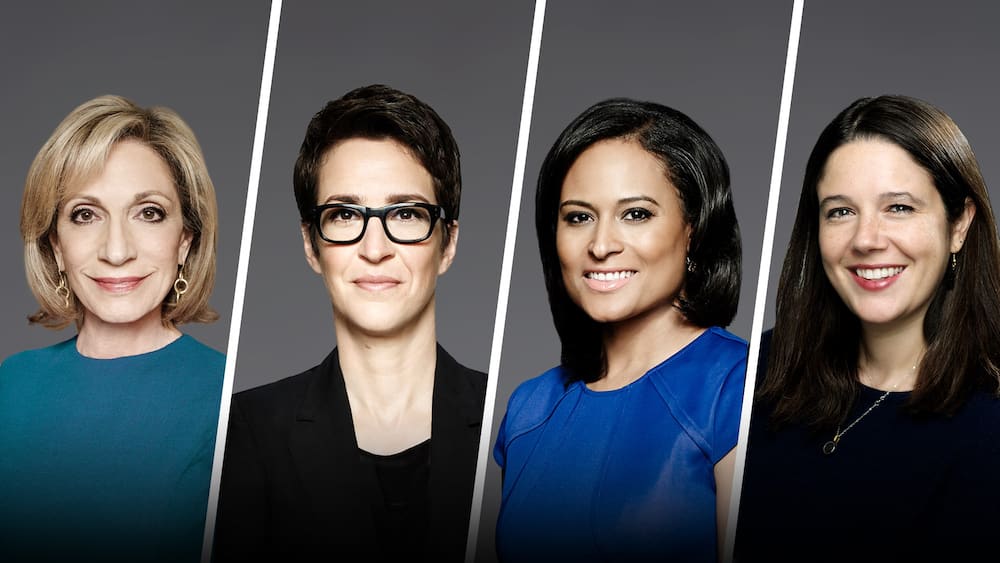 Who Are The Top 15 MSNBC News Female Reporters?
---
The esteemed compilation unveils the crème de la crème of female reporters adorning the esteemed screens of MSNBC News. These illustrious women, renowned for their proficiency and finesse, have left an indelible imprint on the network's coverage of significant news events. Whether as astute political analysts or intrepid investigative journalists, they bring a treasure trove of wisdom and acumen to their reporting, positioning themselves as trusted custodians of truth in contemporary journalism.
Their unswerving dedication to delivering veracious and impartial news has garnered them a devoted following, their voices resonating with audiences as beacons of reliability. Through their profound reportage, they have shed light on matters of utmost importance, making a tangible impact on society. These pioneering women stand as vanguards of their profession, breaking down barriers and paving the way for future generations of female journalists. Their commitment to excellence serves as a wellspring of inspiration for aspiring reporters, transcending conventional gender norms.
Under the stewardship of these exceptional reporters, MSNBC continues to thrive, secure in the knowledge that their extraordinary talents will continue to shape the landscape of journalism for years to come. As the world turns to them for insight and analysis, their unparalleled storytelling skills and uncompromising dedication to the truth will undoubtedly leave an indelible mark on the realm of journalism, guiding and enlightening the masses.
15. Kasie Hunt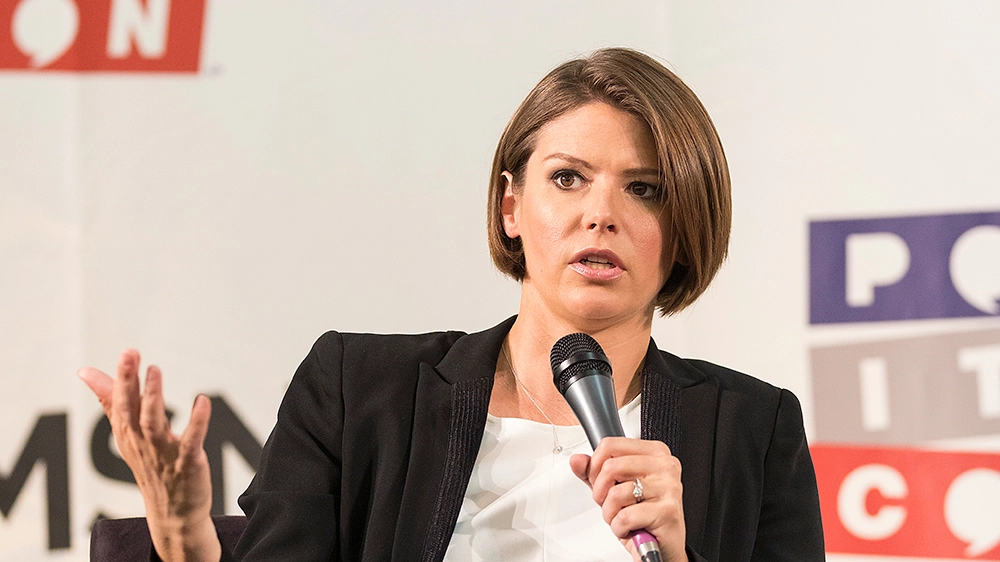 Kasie Sue Hunt (born 24 May 1985) is a well-known American political reporter affiliated with CNN. She made her mark as NBC News' Capitol Hill correspondent from 2013 to 2021, delivering comprehensive coverage of Congress across various NBC News and MSNBC platforms. Additionally, she showcased her hosting skills on MSNBC, leading shows such as Way Too Early with Kasie Hunt and Kasie DC.
Kasie Hunt's presence on screen is captivating, drawing viewers in with her engaging demeanor and insightful analysis. Her journalistic integrity and commitment to delivering unbiased news have earned her a devoted following. She sheds light on critical political issues through her reporting, stimulating meaningful conversations and fostering an informed public.
Not only is Kasie Hunt, an accomplished journalist, but she also inspires aspiring reporters. Her success in a male-dominated field exemplifies her trailblazing spirit, paving the way for future generations of journalists, regardless of gender. 
14. Lindsey Reiser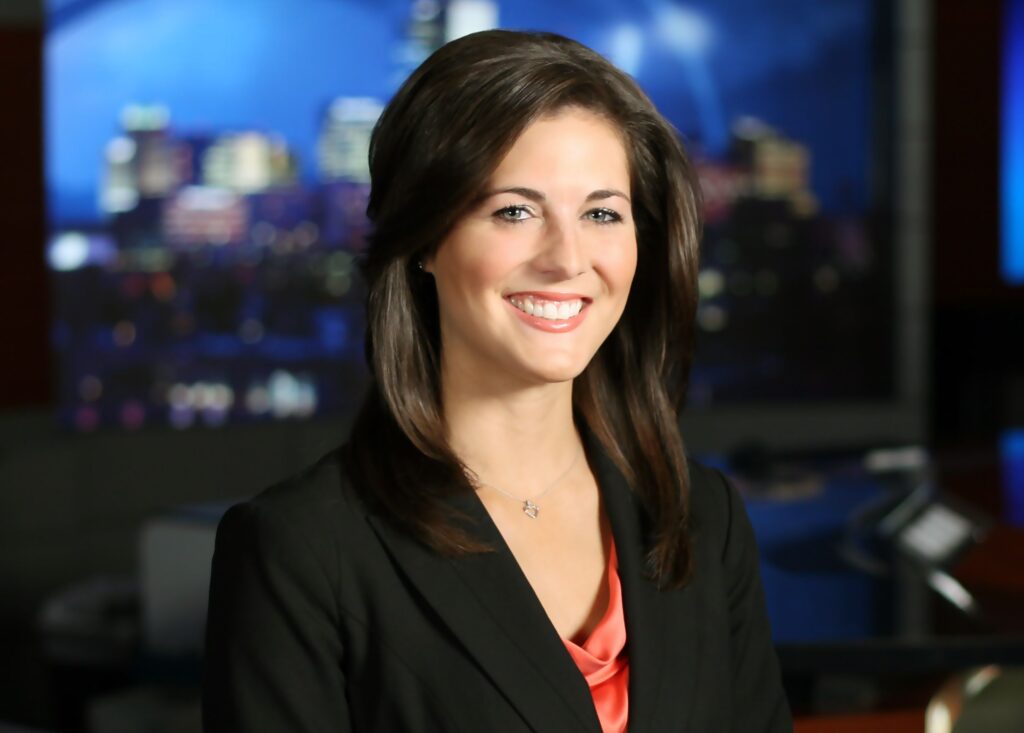 Lindsey Reiser (born in 1988), a prominent MSNBC News journalist based in New York, has been making waves since she joined the network in 2018. Her fearless reporting and insightful analysis have covered a wide range of engaging topics, including the fiercely contested 2020 presidential election, the ongoing COVID-19 pandemic, and the shocking events of the January 6th attack on the United States Capitol.
With her keen intellect and dedication, Lindsey Reiser has earned the trust and admiration of viewers nationwide. Her compelling storytelling and in-depth coverage have given audiences a nuanced understanding of complex issues, empowering them to stay informed and engage in meaningful conversations.
When the nation faced a dark moment during the January 6th attack, Lindsey Reiser courageously stood at the forefront, capturing the gravity of the situation with commitment. Her reporting shed light on the fragility of democracy and the need to protect its core values.
As a valued member of the MSNBC News team, Lindsey Reiser has left a memorable mark on journalism. Her pursuit of truth, dedication to excellence, and ability to unravel intricate narratives have garnered respect and admiration from colleagues and viewers alike.
13. Alex Witt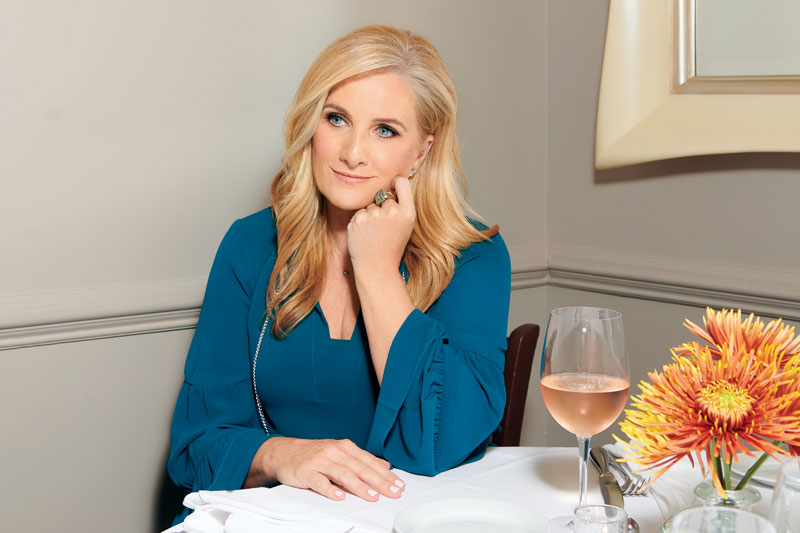 Alex Witt (born 9 April 1961), the esteemed political commentator and accomplished American journalist, is a captivating presence on MSNBC. With her astute insights and engaging storytelling, Witt brings a fresh perspective to the news landscape.
Having previously served as a White House correspondent for NBC News, Alex Witt's reputation for breaking news and delivering it with precision has earned her well-deserved accolades. Her ability to hold politicians and public figures accountable is particularly noteworthy, as she fearlessly conducts stern interviews that demand transparency and honesty.
Alex Witt's commitment to journalistic integrity is evident in her thought-provoking analysis and dedication to informing and empowering viewers. Her no-nonsense approach and incisive questioning make for compelling television, as she navigates complex topics with poise and expertise.
12. Yasmin Vossoughian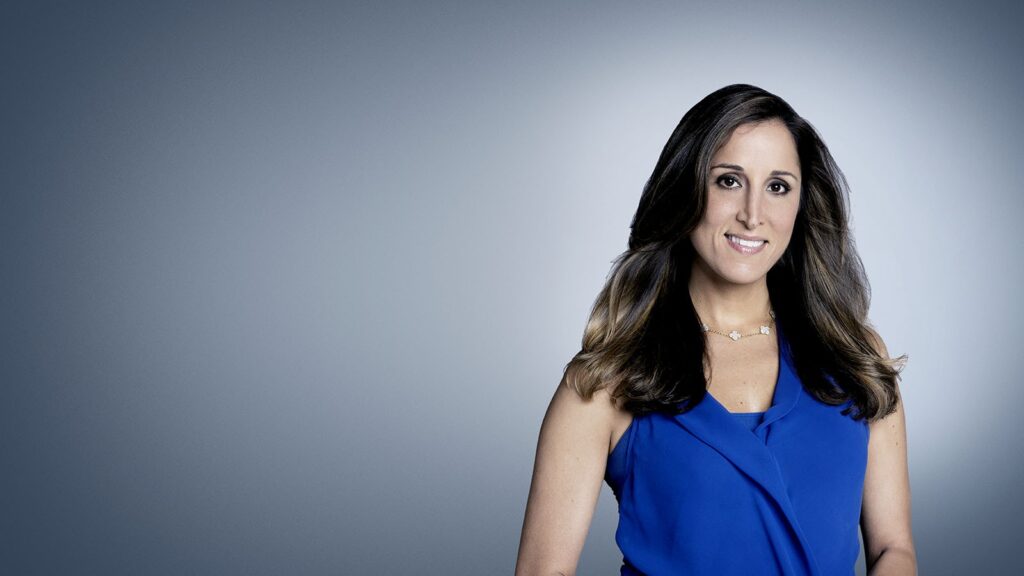 Yasmin Vossoughian (born 3 October 1978), a captivating MSNBC news journalist, has been making waves since joining the network in 2017. Her coverage spans various subjects, showcasing her versatility and deep understanding of the issues.
From delving into the nuances of the 2018 midterm elections to shedding light on the transformative impact of the #MeToo movement, Yasmin Vossoughian has proven herself a master storyteller, skillfully navigating complex topics with finesse and empathy. Her insightful analysis of the Donald Trump administration has provided viewers with a comprehensive understanding of the political landscape during a turbulent era.
Yasmin Vossoughian's commitment to delivering accurate and impactful reporting has earned her the trust and respect of her audience and peers. Her interviews with politicians and public figures are known for their pursuit of truth, challenging her subjects with incisive questions and holding them accountable.
11. Alicia Menendez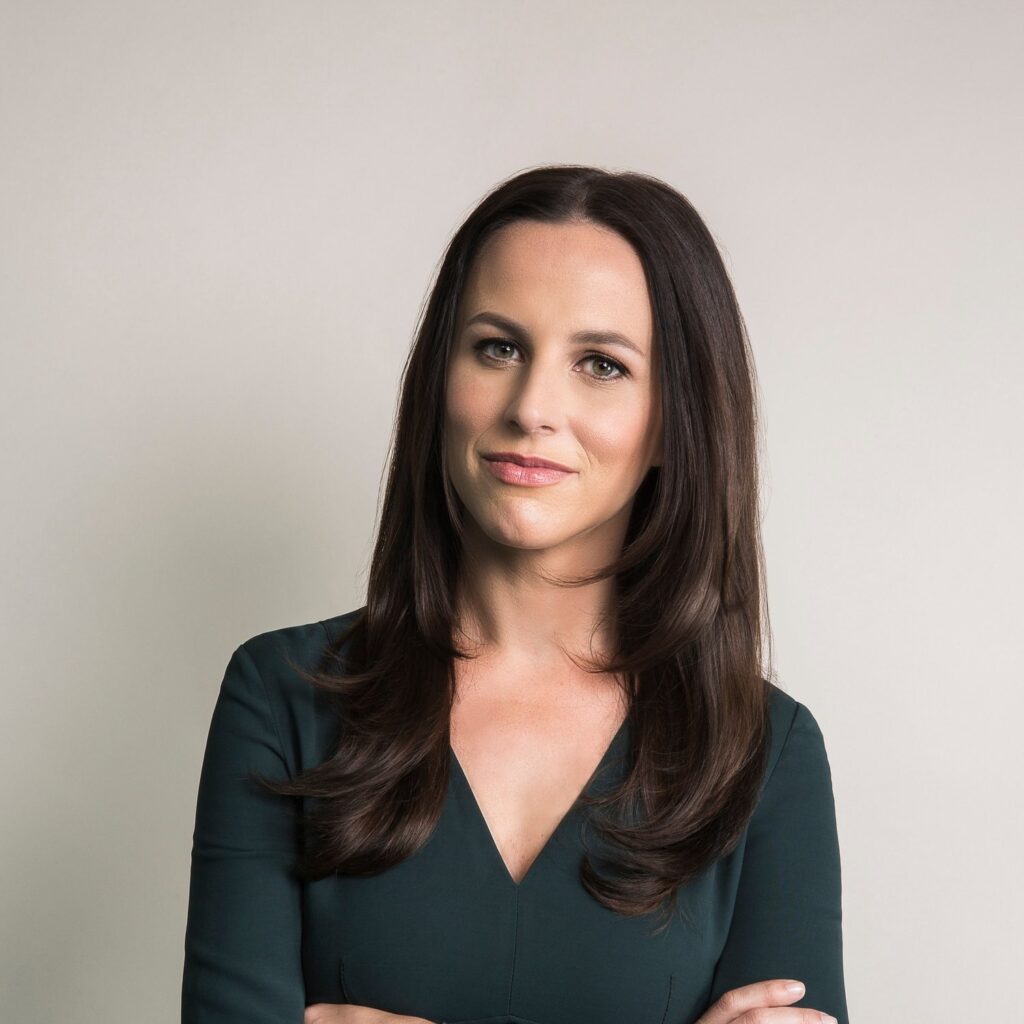 Alicia Menendez (born 2 July 1983), an esteemed American journalist, brings her expertise and passion to NBC News as a political commentator and co-host of the dynamic MSNBC show, The Reid Out.
With a keen eye for politics and a deep commitment to social justice, she has made a name for herself in journalism. Her insightful reporting highlights the pressing issues that shape our society.
As a political commentator, Alicia Menendez fearlessly navigates the complex world of politics, providing viewers with a fresh perspective and thoughtful analysis. Her ability to dissect the nuances of political events and policies sets her apart, making her a trusted voice in political reporting.
Beyond politics, Menendez is dedicated to shedding light on social justice concerns. She uses her platform to raise awareness and foster important conversations about equality and inclusion. Her reporting catalyzes change, inspiring viewers to question the status quo and strive for a more just society.
---
---
Alicia Menendez's interviews are renowned for their depth and insight. She approaches her subjects with empathy and skillfully draws out their perspectives, offering viewers a well-rounded understanding of the issues. Her stern yet fair approach challenges politicians and public figures, ensuring accountability and transparency.
10. Rachel Maddow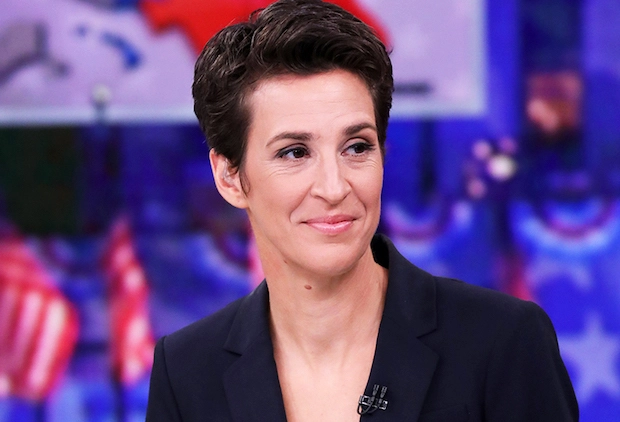 Rachel Maddow (born 1 April 1973), the esteemed American political analyst and television news anchor, graces our screens as the host of MSNBC's The Rachel Maddow Show. With her liberal viewpoints and comprehensive coverage of current news, Maddow has become a household name in political commentary.
Maddow's nightly news show serves as a platform for her insightful analysis and thought-provoking discussions. Known for her sharp intellect and dedication to progressive ideals, she fearlessly tackles pressing issues, challenging conventional narratives and shedding light on underreported stories.
As a trusted voice in the media landscape, Rachel Maddow's in-depth research and attention to detail ensure that her viewers are presented with accurate information. Her ability to distill complex topics into digestible explanations allows audiences to easily grasp the nuances of political events.
Beyond her role as a television host, Maddow's commitment to social justice resonates with her viewers. She is fearless in addressing topics related to equality, human rights, and fairness, sparking important conversations and encouraging viewers to critically examine the world around them.
9. Mika Brzezinski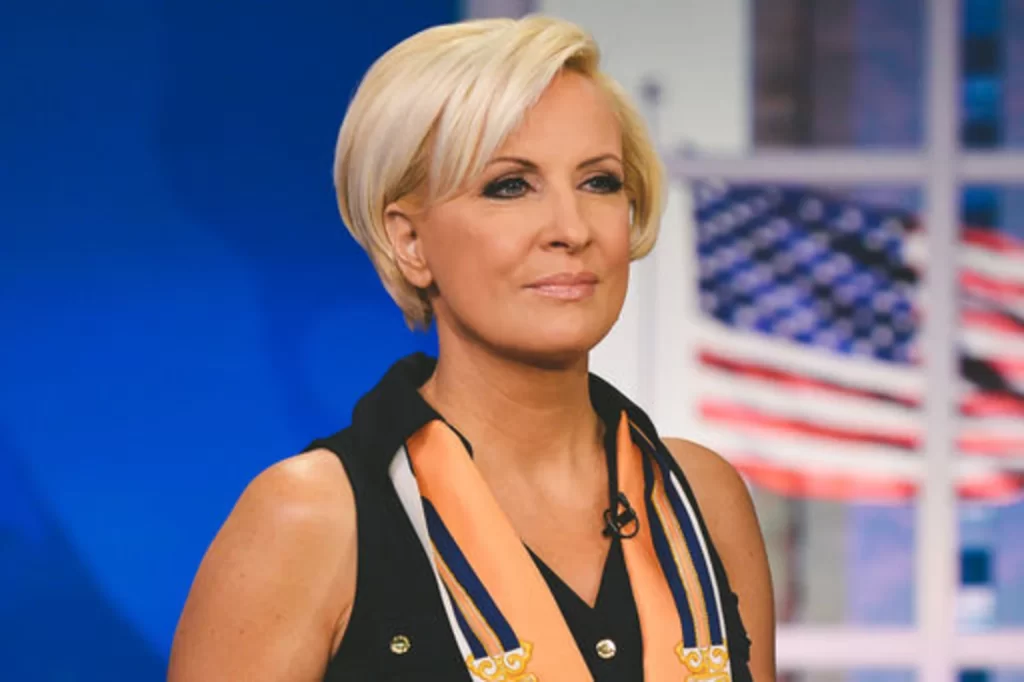 Mika Brzezinski (born 2 May 1967) is a well-known liberal political pundit, and author recognized for her insightful commentary and engaging presence on MSNBC's Morning Joe. Before her role on Morning Joe, she made a significant impact as a journalist at CBS News, where she played a crucial role as the lead Ground Zero reporter on September 11, 2001.
Brzezinski's coverage of the tragic events of 9/11 demonstrated her commitment to delivering accurate and timely information during a time of immense national significance. Her journalistic integrity and professionalism earned her accolades and respect within the industry.
In 2007, Mika Brzezinski transitioned to MSNBC, initially as a guest anchor, and eventually became the co-host of the popular morning show Morning Joe alongside Joe Scarborough. Together, they bring thought-provoking discussions, insightful interviews, and a unique perspective to viewers, making Morning Joe a must-watch program for those seeking in-depth political analysis.
Beyond her television career, Mika Brzezinski is also an accomplished author, tackling political topics and empowering women through her writings. Her books contribute to the ongoing conversations surrounding politics and social issues, solidifying her influence and intellectual prowess.
8. Hallie Jackson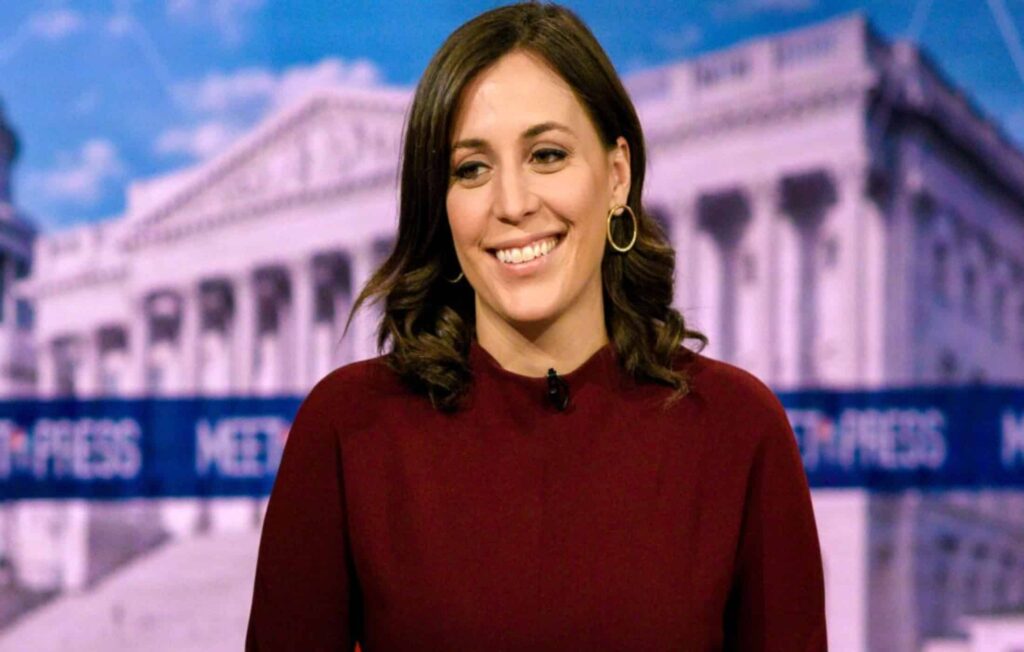 Hallie Jackson (born 29 April 1984) is a prominent American news anchor and respected MSNBC correspondent. With her impressive journalistic skills and extensive experience, she has become the network's primary White House correspondent, providing invaluable insights into the inner workings of the nation's capital.
In addition to her role as the network's main White House correspondent, Hallie Jackson showcases her expertise as the host of the highly regarded program Hallie Jackson Reports. Airing on weekdays at 11:00 a.m. ET, the show offers a comprehensive analysis of the day's most significant news stories, delivered with her signature professionalism and dedication to accuracy.
As a news anchor, Hallie Jackson embodies the qualities of an exceptional journalist who is committed to delivering objective and reliable information to viewers. Her meticulous reporting and ability to navigate complex political landscapes have earned her a well-deserved reputation as a trusted source of news and analysis.
7. Chris Jansing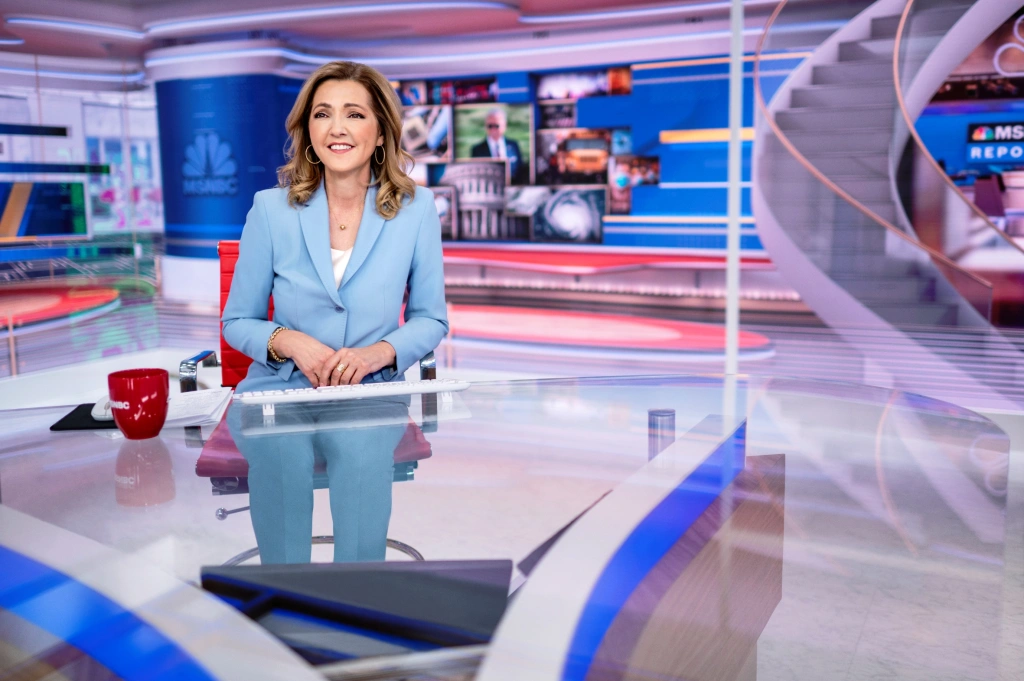 Chris Jansing (born 30 January 1957), a highly respected television news journalist in the United States, has made her mark as a distinguished correspondent for NBC News and MSNBC. With her remarkable reporting skills and insightful analysis, she has become a prominent figure in journalism.
Renowned for her exceptional work as a White House correspondent, Chris Jansing has provided comprehensive coverage of key political events that have shaped the nation's history. From the riveting 2008 presidential election to the tragic Sandy Hook Elementary School shooting in 2012, she has demonstrated a remarkable ability to convey the gravity of these events while offering viewers a deep understanding of their significance.
Chris Jansing's dedication to her craft is evident in her meticulous approach to reporting. With her commitment to accuracy and thorough research, she consistently delivers news stories that are both informative and engaging. Her ability to distill complex information into accessible narratives has earned viewers' trust and admiration nationwide.
6. Joy Reid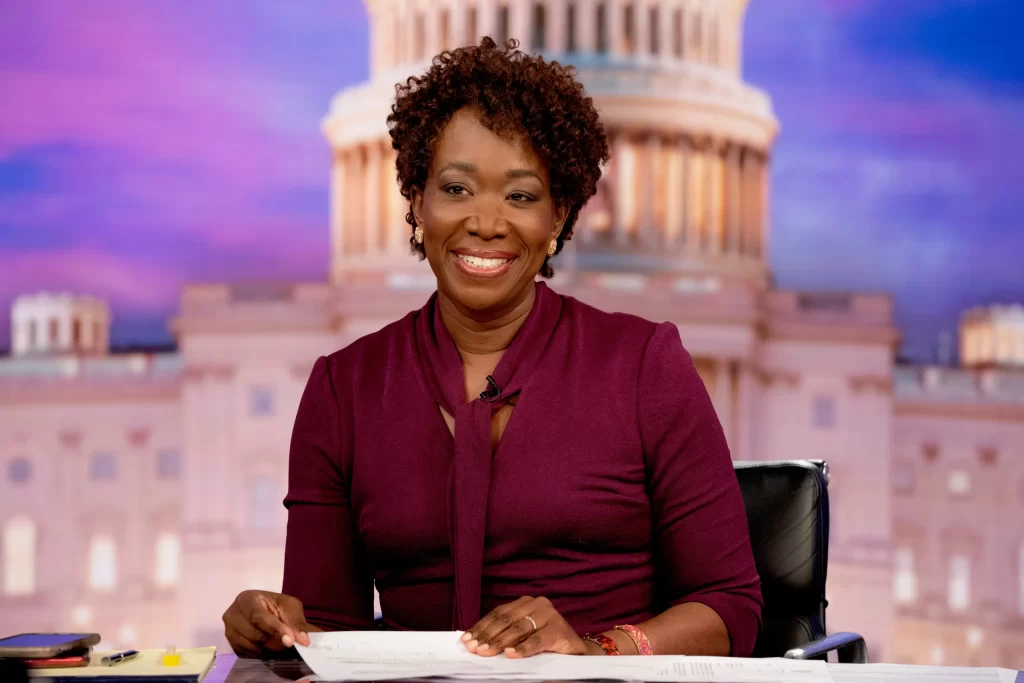 Joy Reid (born 8 December 1968), a celebrated journalist, accomplished novelist, and charismatic television host, has established herself as a prominent figure in the American media landscape. Her impressive repertoire of talents and insightful perspectives have garnered widespread recognition and made her an influential voice in the industry.
Joy Reid brings a unique blend of intellect, wit, and charisma to the screen as the captivating host of The Reid Out, a captivating television program that debuted on MSNBC on June 7, 2018. With her engaging presence and incisive analysis, she skillfully dissects complex issues, offering viewers a fresh and thought-provoking perspective.
In addition to her captivating on-air presence, Joy Reid also showcases her literary prowess through her contributions to the esteemed pages of the New York Times. Her written work exhibits a keen understanding of the intricacies of the human experience and provides readers with profound insights into a wide range of subjects.
5. Katie Couric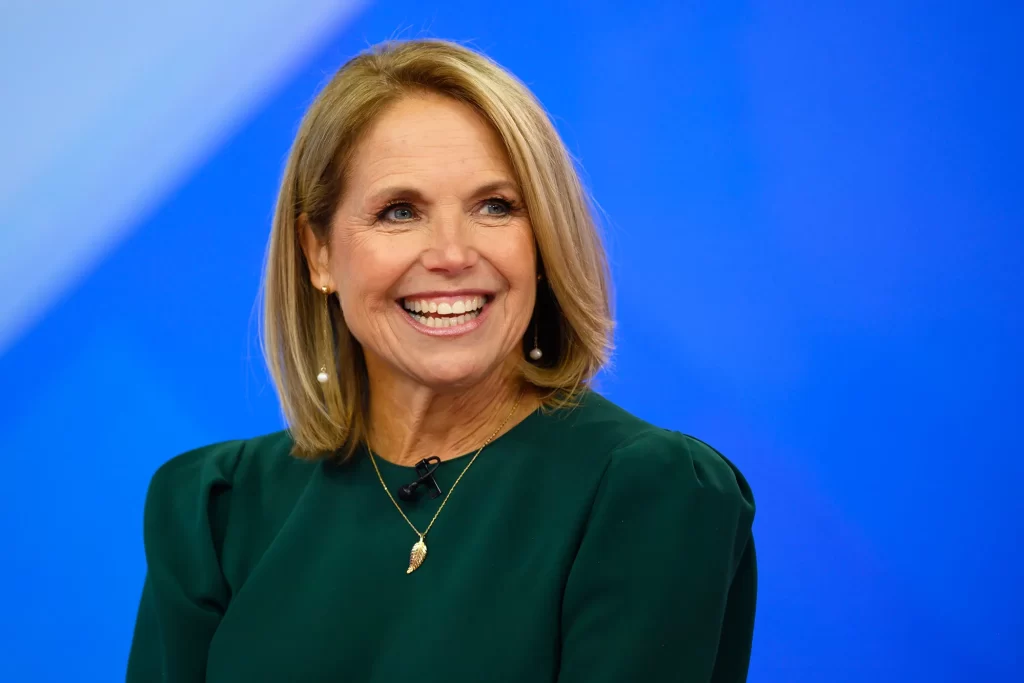 Katie Couric (born 7 January 1957), an accomplished television journalist, novelist, and producer from the United States, has left an indelible mark on the media landscape. As the anchor of NBC Nightly News from 1998 to 2006, she commanded the screen with her journalistic prowess and captivating storytelling.
Couric's transition to daytime television saw her host the popular talk show Katie, where she showcased her versatility and ability to engage diverse topics. Currently, she graces the screen as a co-anchor on MSNBC's 3rd Hour Today, bringing her wealth of experience and insightful analysis to the program.
Beyond her television career, Katie Couric has displayed her literary talents through thought-provoking novels that delve into the human condition with depth and verve. Her written words resonate with readers, offering introspection and enlightenment.
Katie Couric's contributions extend beyond her professional accomplishments. She is a champion of journalistic integrity, using her platform to shed light on important stories and amplify marginalized voices. Her genuine connections with her audience and ability to ask penetrating questions have established her as a trailblazer in the media industry.
4. Katy Tur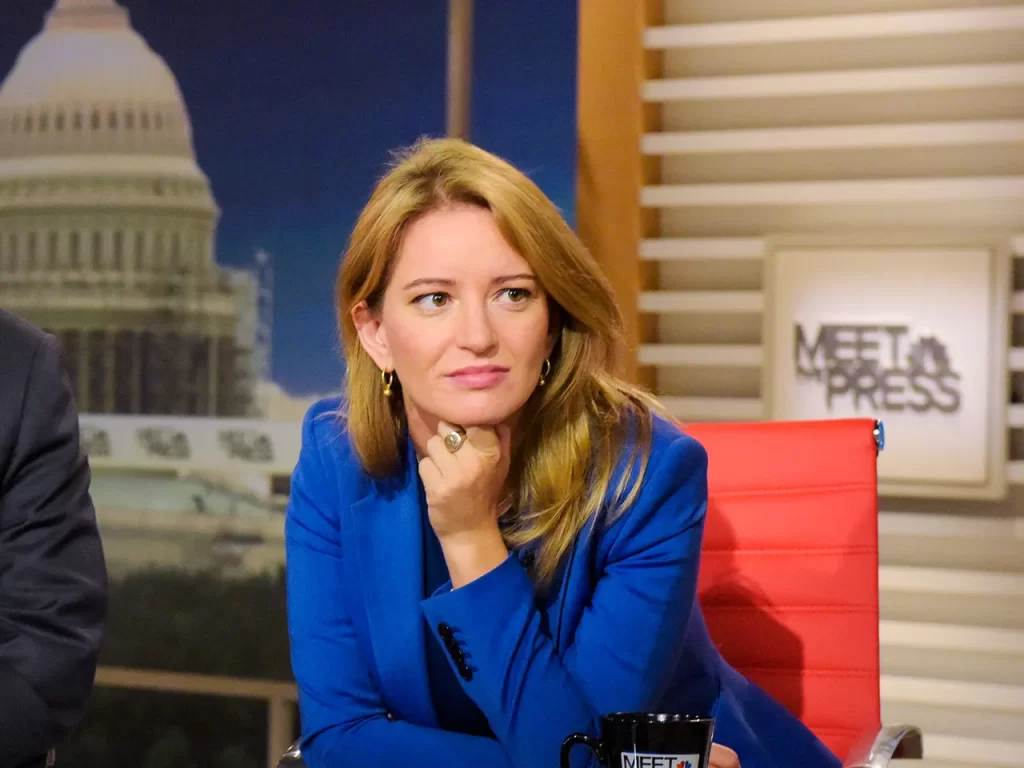 Katy Tur (born 26 October 1983), a revered correspondent for MSNBC and NBC News, has garnered widespread recognition for her exceptional reporting during the transformative 2016 presidential election and the consequential Trump administration. Renowned for her unflinching dedication to delivering unfiltered news, Tur's fearlessness in the face of challenging subjects has earned her high praise.
Her commitment to uncovering the truth has made her a trusted source of information, captivating audiences with her insightful analysis and perceptive commentary. Katy Tur's ability to hold those in power accountable has solidified her reputation as a formidable journalist.
But it is not only her professional achievements that resonate with audiences; it is Katy Tur's indomitable spirit and resilience that inspire others. Her relentless pursuit of excellence in a complex political landscape has earned her the respect of her peers and the admiration of viewers.
3. Nicolle Wallace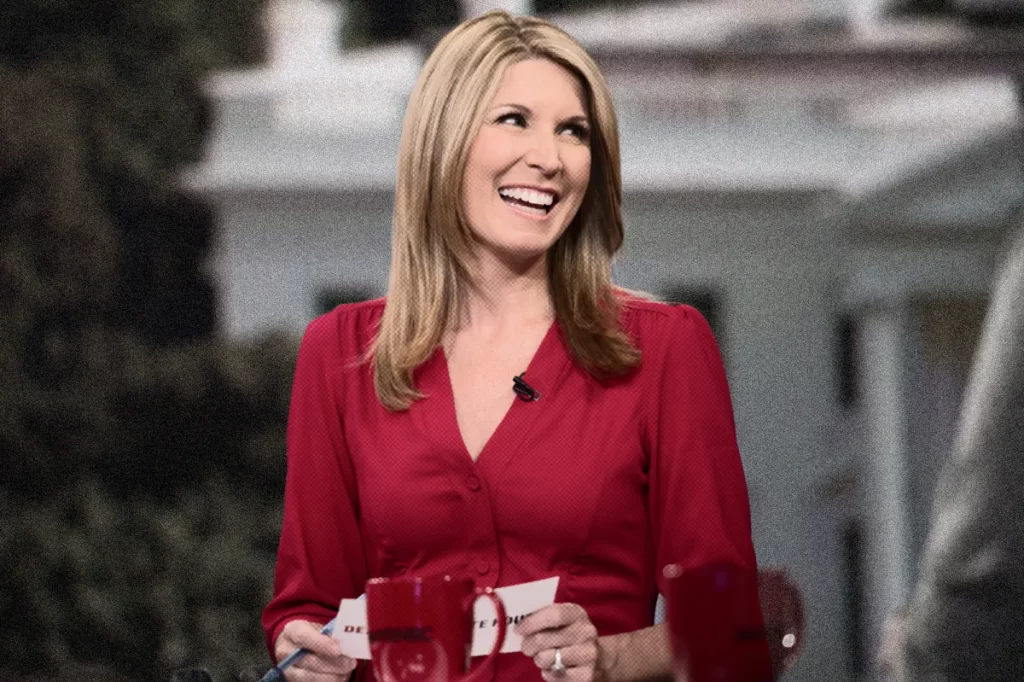 Nicolle Wallace (born 4 February 1972), an esteemed political commentator and television broadcaster from the United States, currently graces the screen as the host of MSNBC's captivating program, Deadline: White House. With an impressive background as President George W. Bush's White House Communications Director from 2005 to 2007, she brings a wealth of experience and insider knowledge to her role.
Her insights and analysis of the intricacies of politics have made her a sought-after commentator on NBC News and MSNBC and a familiar face on popular shows like The Today Show, Meet the Press, and Morning Joe. Nicolle Wallace's ability to dissect complex political issues with clarity and offer nuanced perspectives has earned her admiration and respect from her colleagues and viewers.
Renowned for her eloquence and thought-provoking commentary, Wallace has cultivated a dedicated following who value her incisive analysis and balanced approach to journalism. Her ability to navigate the ever-changing landscape of political discourse with grace and intelligence has made her a trusted voice in the field.
Beyond her television presence, Nicolle Wallace's impact extends beyond the screen. Her storytelling prowess and ability to uncover underlying narratives have played a pivotal role in shaping public discourse and shedding light on crucial issues. Her dedication to uncovering the truth and providing insightful perspectives has solidified her position as a respected figure in political journalism.
2. Stephanie Ruhle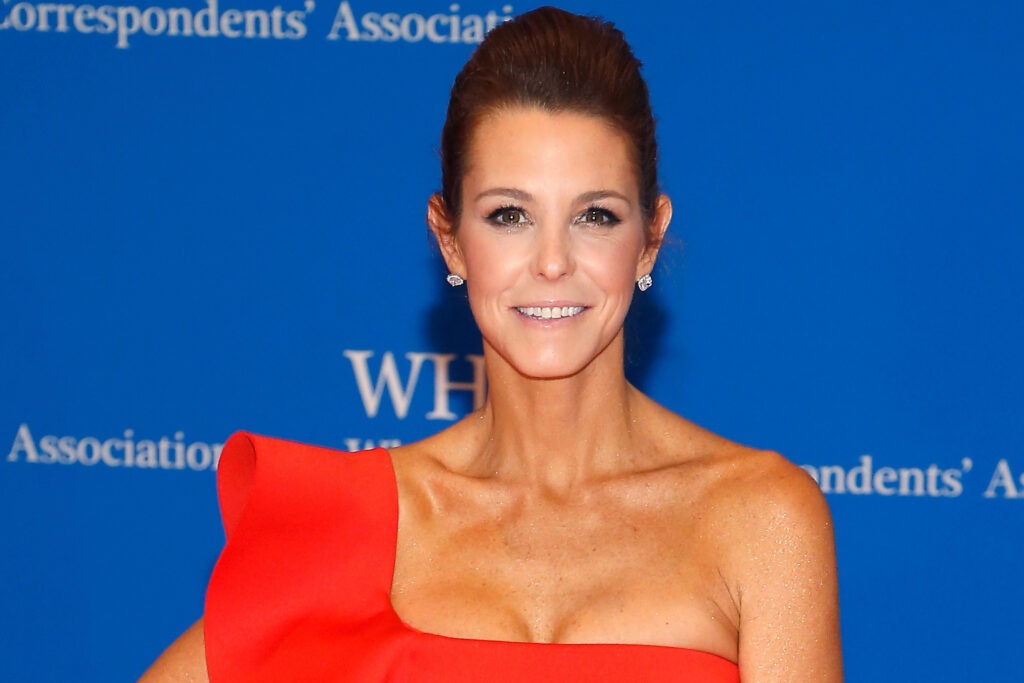 Stephanie Ruhle (born 24 December 1975), an accomplished journalist and television news anchor, is making waves in the United States. As the current host of MSNBC Live with Stephanie Ruhle, a vibrant two-hour weekday morning news show, and Deadline: White House, a captivating one-hour daily afternoon news program, she captivates audiences with her insightful reporting and engaging storytelling.
Since joining MSNBC in 2016, Stephanie Ruhle has become a respected figure in the industry, known for her ability to dissect complex issues and deliver them to viewers with clarity and depth. Her on-screen presence is commanding and approachable, drawing viewers in and fostering a sense of connection. With a wealth of knowledge and a commitment to journalistic integrity, she skillfully guides her audience through the intricacies of current affairs.
Beyond her news anchor role, Stephanie Ruhle advocates for diverse perspectives and inclusive dialogue. Her dedication to amplifying marginalized voices and shedding light on pressing issues has garnered admiration from colleagues and viewers alike. Her passion for fostering informed discussions and challenging the status quo is evident in her thought-provoking interviews and thoughtfully curated segments.
1. Andrea Mitchell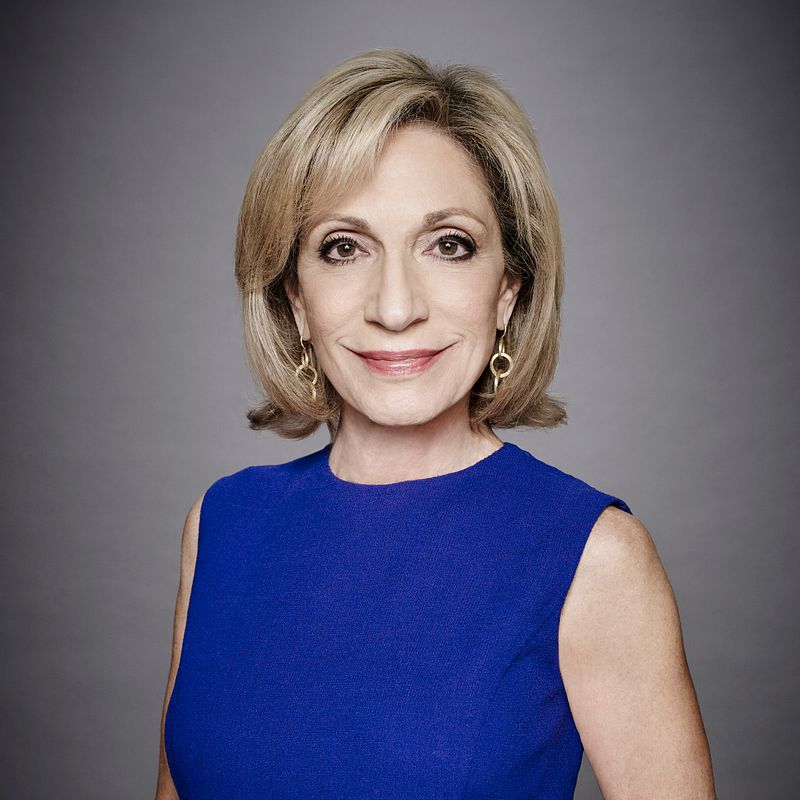 Andrea Mitchell (born 30 October 1946) is an esteemed American journalist renowned for her contributions to NBC News and MSNBC. Since 1976, she has fearlessly reported on politics as a seasoned correspondent, offering insightful coverage of the White House and Congress. Her commitment to investigative journalism and her tenacious interviews with lawmakers have earned her a formidable reputation in the industry.
Andrea Mitchell has received numerous prestigious awards throughout her illustrious career, including eight Emmys and two Peabodys. These accolades testify to her exceptional storytelling abilities and dedication to delivering impactful news to the public. Beyond her journalistic endeavors, she also holds a distinguished position on the Council on Foreign Relations, further exemplifying her expertise in global affairs.
With her sharp intellect and incisive reporting style, Andrea Mitchell continues to shed light on complex political matters and engage audiences with her profound insights. Her work inspires aspiring journalists, as she embodies the values of integrity, perseverance, and a relentless pursuit of truth.
In Conclusion
These remarkable journalists are widely regarded as stalwarts in reporting, having left an indelible mark with their insightful contributions. Their wealth of experience and unwavering commitment to providing accurate and informative news have garnered them a multitude of prestigious awards and a devoted following of viewers.
As MSNBC continues to offer comprehensive coverage of national and international events, these talented journalists are poised to play a pivotal role in shaping the network's trajectory. Their dedication to journalistic integrity and remarkable ability to offer unique perspectives have solidified their positions as trusted voices in the industry.
Their collective impact on the journalistic landscape is a testament to MSNBC's commitment to delivering high-quality news. Their vast knowledge and unwavering passion embody the network's mission to provide reliable and insightful reporting.
In this ever-changing world of news, these seasoned professionals will continue to uphold their commitment to delivering compelling stories. As MSNBC charts its course for the future, its invaluable contributions will guide the network's path and ensure its continued success as a leading source of news and analysis.
---
---
---
---
---

Post Your Bio, Music, Quest Post & More On TheCityCeleb
---
---


---
---
---