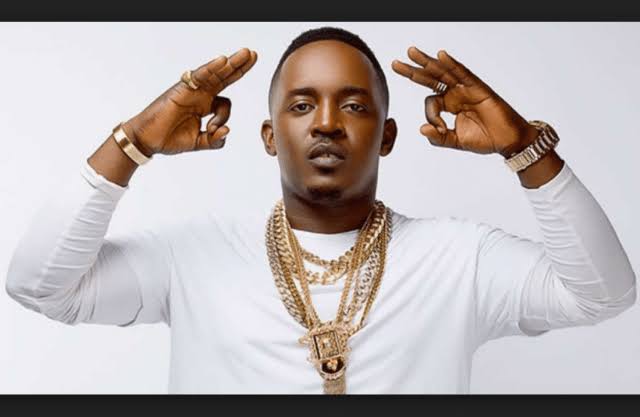 Why Rap Don't Sell More In Nigeria
February 29, 2020
---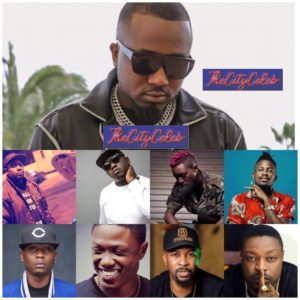 History Of Rap Music
Rap is a genre of African-American music which was introduced in the 1980s & 1990s. It involves rhyming lyrics and rhythmically synchronizing them to a beat or instrumental.
Nigeria Rap / Naija Rap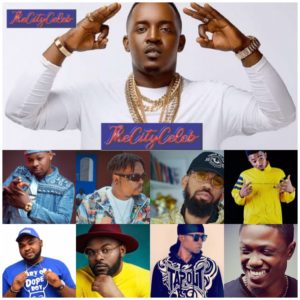 In Nigeria, Rap has evolved into several forms like commercial rap, hardcore rap, indigenous rap.
Rap in its several forms has witnessed a huge albatross in terms of sales within the country.
Despite the high number of rappers bursting on the scene yearly, rap music in Nigeria hasn't commanded the same respect and high demand as it does in other countries. This is down to the following reasons:
Why Rap Don't Sell More In Nigeria
Lifestyle Factor
Nigerians are naturally happy people. We love to smile and be happy whilst trashing the cares of this world in the Atlantic Ocean. Nigerians are so happy that even under intense pressure, they find a way to be happy. This is why songs that are tailored to make Nigerians forget their problems and cares have sold more. A Davido, Wizkid or Burna Boy song would easily align with the typical Nigerian lifestyle and before you know it, everyone is jiving. The average Nigerian goes where the clout is. This is why rappers have to do a lot of research to break into this lifestyle trend and tailor their art to fit the lifestyle of the Nigerian people and this birthed indigenous rap, regardless, indigenous rap wouldn't last on the scene as most indigenous rappers have slowly switched to the status quo which is Afro pop. This is a real struggle for rappers as most pure rap albums can't break the streak AfroPop and other genres is making by leveraging on the lifestyle of the Nigerian Populace. This has even led to Rappers like Mode9ine making more Rap album sales abroad than in Nigeria.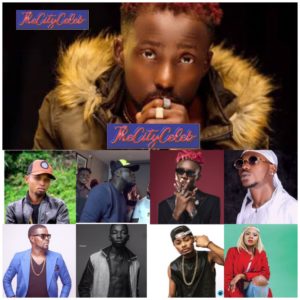 Don't Stress us to think, we just want to dance
This is a huge factor as to why rap music doesn't sell in Nigeria. Most of the rap songs aren't danceable…only but a few. Also, since rap is a demanding genre, it causes you to think of the lyrical connections between the puns and rhymes infused by the rapper. That's too much work for an average Nigerian music consumer. Instead of trying to decipher rap lyrics, they'd rather cop a song that'd make them "zanku" or "shaku shaku" even if it has little or no lyrics. This is a clear message to rappers meaning…"dont stress us to think, we just want to dance". And as they say in business, the customer is always right!
Lack of Consistency and Content.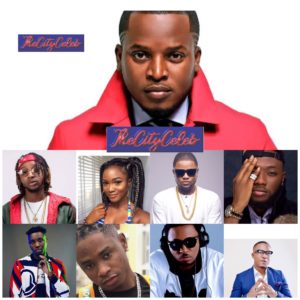 Rappers are known to be somewhat highly cognitive beings since Rap is arguably the "most creative genre" of music. Sadly, most of these highly cognitive rappers either lack consistency after putting out a hit song or lack content that can relate to the audience. This has been a lucid Achilles heel to the growth of Rap in Nigeria as most rappers fade off even before they start and some just lack relatable topics. For this reason, only a few rappers are still up in the game like Falz and M.I Abaga largely due to their impressive consistency and highly relatable content. If only more rappers are willing to borrow a tree from these two.


Beef!
Beef is an important factor that has done more harm than good to Nigerian rap. Unlike in saner climes where rap beef gets people talking and coping the two beefers' previous works to figure out where it all began and also to evaluate who is better, Nigerian rap beef transcends from music to true hatred. Some DJs and OAPs don't play some rappers' songs because they owe loyalty to whom their adversaries. Plus beef also expunges every other content a rapper would have loved to put out. It also creates a bad impression about rap music and rappers in the country coupled with the fact that the beef lyrics are not even decipherable by the average Nigerian music consumer.
Piracy and Poor PR
Piracy will continue to be a recurring decimal when it comes to music but then it has hit Rap hard. Rappers can't sell their content because pirates are waiting on the wings to pirate them. Most rappers do some good albums but then it only ends on blog pages. If only these music can be where they ought to be, the narratives would have been different. Also, record labels too are to blame because most rappers have in times past complained about the unequal PR treatment meted to them by their labels when compared to fellow artistes who ply other genres but are still under the same label. This is a problem that needs to be looked into.
Conclusion
Rap music in Nigeria has hit an all-time low in terms of sales, so much that a couple of years ago it got M.I calling out Nigerian rappers to fix up their lives. Yeah it's an uphill task to win the hearts of the people once again but it's gonna take a whole lot of research, organization and convergence of rappers to make rap music pop the music sales charts in Nigeria.
Rappers should not just think of dropping music, they should also find a connection with the public and turn their passion to profits. This would spark a Rap revolution in Nigeria…but before then, Nigerian rappers need to understand that "True revolution" is the evolution of consciousness.
This Article Is A Property Of TheCityCeleb.Com
---
---
---
---
---

Post Your Bio, Music, Quest Post & More On TheCityCeleb
---
---


---
---
---