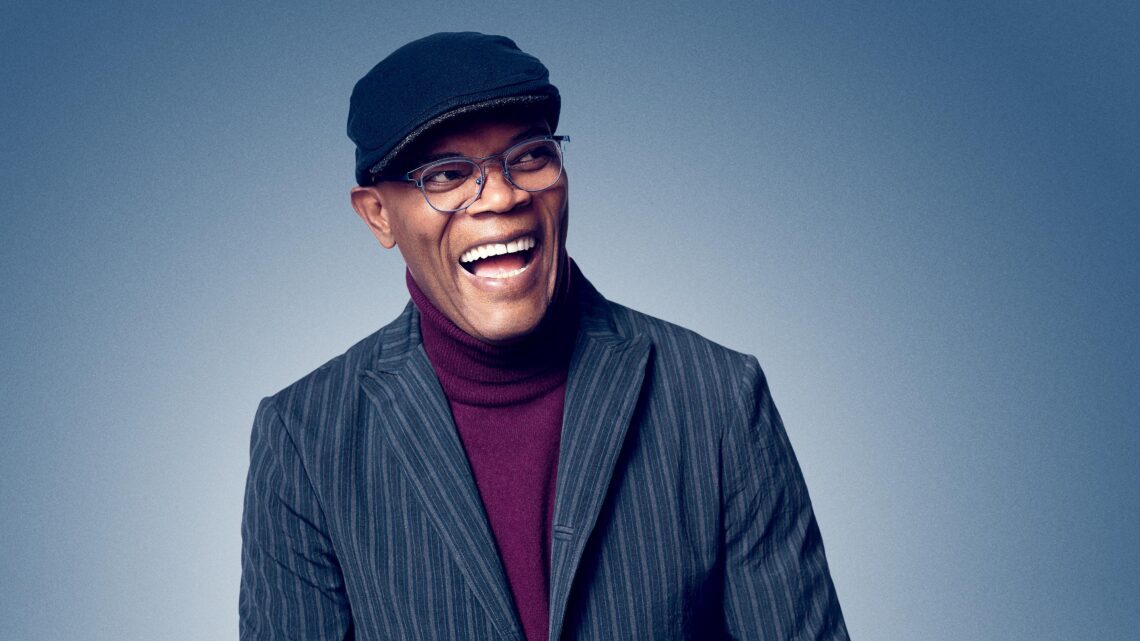 Samuel L. Jackson Biography: Movies, Wife, Child, Age, Instagram, Net Worth, Height, Twitter
---
Biography
Samuel L. Jackson (born 21 December 1948), whose real name is Samuel Leroy Jackson, is an iconic figure in the American entertainment industry, celebrated for his dynamic acting skills and commanding screen presence. With an extensive and impressive filmography that spans over three decades, he has firmly established himself as one of Hollywood's most versatile and talented actors. Born a talented figure, he cut his teeth on the stage before transitioning to the big and small screens in the late 1980s.
Known for his gritty portrayals of tough, no-nonsense characters, Samuel L. Jackson has captivated audiences with unforgettable performances in films such as Pulp Fiction, The Avengers, and Django Unchained, among many others. His range as an actor is awe-inspiring, with a remarkable ability to transition seamlessly between dramatic and comedic roles.
His contributions to the entertainment industry have earned him numerous accolades, including a coveted BAFTA award and several nominations for Academy Awards and Golden Globe Awards. His ability to imbue his characters with depth, emotion, and authenticity is a testament to his remarkable talent and unwavering commitment to his craft.
With a career that continues to flourish and evolve, Samuel L. Jackson is a true icon of American cinema, and his enduring legacy is a testament to his immense talent and unwavering dedication to his craft.
Samuel L. Jackson

Samuel L. Jackson: History ‧ Bio ‧ Photo

Wiki Facts & About Data
Full Name:
Samuel Leroy Jackson
Stage Name:
Samuel L. Jackson
Born:
21 December 1948 (age 74 years old)
Place of Birth:
Washington, D.C., United States
Nationality:
American
Height:
1.89 m
Parents:
Elizabeth Jackson, Roy Henry Jackson
Siblings:
N/A
Wife • Spouse:
LaTanya Richardson Jackson (m. 1980)
Girlfriend • Partner:
N/A
Children:
Zoe Jackson
Occupation:
Actor • Filmmaker
Net Worth:
$250 million
Early Life & Education
Samuel L. Jackson, the renowned American actor, was born on December 21, 1948, in the nation's capital, Washington, D.C. He is the only child of Elizabeth Jackson and Roy Henry Jackson, but he was raised in Chattanooga, Tennessee, by his mother and maternal grandparents, Edgar Montgomery and Pearl Montgomery, and extended family.
His father, who lived separately from the family in Kansas City, Missouri, and struggled with alcoholism, passed away before Samuel L. Jackson had a chance to know him. Nevertheless, despite this challenging upbringing, he thrived academically and musically, playing multiple instruments in the school orchestra and graduating from Chattanooga's Riverside High School.
As a child, Samuel L. Jackson developed a stutter, which led him to learn how to "pretend to be other people who didn't stutter" as a coping mechanism. He still occasionally stutters but uses the word "motherf*cker" to power through it during speeches.
Samuel L. Jackson's academic interests originally lay in marine biology, and he planned to study it at Morehouse College in Atlanta, Georgia. However, after joining a local acting group to gain extra credit for a class, he discovered a passion for acting that ultimately led him to co-found the Just Us Theatre before graduating in 1972.
In 2019, he made headlines when he became a naturalized Gabonese citizen after DNA tests revealed that he is descended from the Benga people of Gabon. His personal and professional achievements have made him one of the most respected and admired actors in Hollywood, and he continues to inspire aspiring actors and performers worldwide.
After the assassination of Martin Luther King Jr. in 1968, Samuel L. Jackson, as a sign of respect, served as an usher at King's funeral in Atlanta. He then joined a march for equal rights in Memphis, Tennessee. In 1969, he and a group of students, including several Morehouse College board members, held other members of the board hostage on campus. They demanded reform in curriculum and governance, which eventually led to amendments in the college's policy. Unfortunately, he was charged and convicted of unlawful imprisonment, a second-degree felony.
In 1972, he returned to college to obtain a BA in theatre, but his criminal record and acts led to a two-year sentence. During his suspension, he worked as a social worker in Los Angeles. Upon returning to Atlanta, Samuel L. Jackson met with Black Power activists such as Stokely Carmichael and H. Rap Brown, aslo known as Jamil Al-Amin, feeling empowered by his engagement in the movement. However, before he could participate in significant armed confrontations, his mother transferred him to Los Angeles when the FBI warned her that he would die within a year if he continued with the organization. Despite rumours, Samuel L. Jackson denied being a member of the Black Panther Party in a 2018 interview with Vogue.
Career
Samuel L. Jackson is a legendary actor who has made an indelible mark on the film industry. Born on December 21, 1948, in Washington, D.C., he grew up in Chattanooga, Tennessee, where he was raised by his mother, maternal grandparents, and extended family. Despite his humble beginnings, he has become one of the most recognizable faces in Hollywood, thanks to his iconic performances and unique style.
His career began in the 1970s when he appeared in some stage productions and minor film roles. His big break came in 1991 when he starred in Spike Lee's film Jungle Fever. His portrayal of a crack addict named Gator earned him critical acclaim, and he quickly became a sought-after actor in Hollywood. He went on to work with some of the biggest names in the business, including Quentin Tarantino, Steven Spielberg, and George Lucas.
Samuel L. Jackson has played various roles throughout his career, from the morally ambiguous hitman in Pulp Fiction to the wise Jedi knight Mace Windu in the Star Wars prequels. He has won numerous awards and accolades for his work, including a BAFTA Award for Best Supporting Actor, a Screen Actors Guild Award, and a Tony Award for his work on Broadway.
Despite his success, his career has had its ups and downs. In the mid-1990s, he struggled with drug addiction and nearly lost his career. He credits his wife, LaTanya Richardson, with helping him overcome his addiction and get his life back on track.
In recent years, Samuel L. Jackson has become one of the most recognizable faces in Hollywood, thanks in part to his role as Nick Fury in the Marvel Cinematic Universe. He has also used his fame to promote various causes, including education and the fight against Alzheimer's disease.
In addition to his acting career, Samuel L. Jackson is also an accomplished producer and philanthropist. He has worked on several films as a producer, including Eve's Bayou and Coach Carter. He has also been involved in a number of charitable organizations, including the Alzheimer's Association and the Make-A-Wish Foundation.
In conclusion, Samuel L. Jackson is an actual film industry icon. His unique style and incredible range have made him one of the most sought-after actors in Hollywood, and his dedication to his craft and causes have made him a beloved figure worldwide. Despite his ups and downs, he remains one of the most talented and respected actors working today, and his legacy will continue to inspire generations of performers to come.
Filmography
Coming to America (1988)
Goodfellas (1990)
Patriot Games (1992)
Juice (1992)
True Romance (1993)
Jurassic Park (1993)
Menace II Society (1993)
Fresh (1994).
Personal Life
Samuel L. Jackson and his beloved wife, LaTanya Richardson Jackson, have been walking the path of life together for 43 fruitful years. The couple's love story began in 1973 when they first started dating. It wasn't until seven years later that they decided to take their relationship to the next level and tie the knot in 1980.
Their marriage has been a strong and stable foundation in Samuel L. Jackson's life, providing him with a source of unwavering love and support throughout his career. Their bond has been a testament to the power of love and commitment, especially in the often-challenging world of show business.
---
---
Together, the couple has a lovely daughter named Zoe Jackson, who is now 41 years old. The family has always remained tight-knit and has weathered the storms of life with grace and resilience. Their marriage is a beautiful example of how love and loyalty can overcome even the most challenging obstacles, standing the test of time and proving to be a true lifelong partnership.
Net Worth
Samuel L. Jackson's affluent status in the entertainment industry is a matter of awe and inspiration for many. With a colossal net worth of approximately $250 million, this legendary actor's success story can be narrated as one of sheer hard work, talent, and perseverance.
His towering presence in the film industry spans over four decades and includes nearly 200 film credits, ranging from blockbuster hits to indie flicks, as well as several television appearances. His memorable roles in movies like Pulp Fiction, the Avengers franchise, and Star Wars have earned him global recognition and a massive fortune.
However, Samuel L. Jackson's success was not handed to him on a silver platter. He worked his way up from a struggling actor in the 1970s to one of the highest-grossing actors of all time, with his movies grossing over $13 billion worldwide. Despite facing several setbacks and rejections throughout his career, he never gave up on his dream of making it big in Hollywood.
Apart from his acting career, he is also known for his philanthropic efforts, particularly towards education and the fight against Alzheimer's disease. He has established several charitable organizations and supports various causes through his production company, UppiTV.
All in all, Samuel L. Jackson's remarkable journey from a young boy from Chattanooga to a Hollywood icon and millionaire inspires many, proving that anything is possible with determination and perseverance.
Social Media
Twitter: @SamuelLJackson
Instagram: @samuelljackson
---
---
---
---
---

Post Your Bio, Music, Quest Post & More On TheCityCeleb
---
---


---
---
---