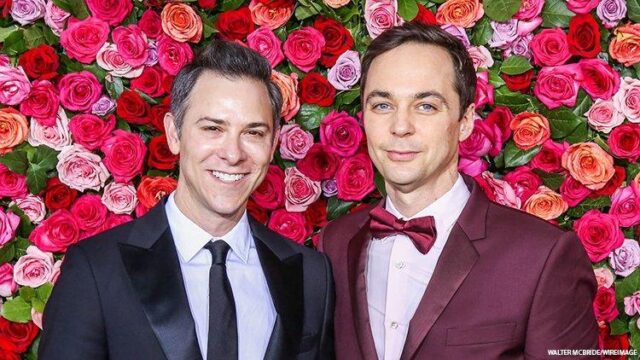 Proud, Loud, and Famous
June 20, 2022
---
Coming out is a personal journey queer people take to celebrate their pride. It is a bold move that allows people to live their truth, fall in love and inspire others.
Speaking of love, here are five people who are loud, proud, in love, and oh, famous!
Tuc Watkins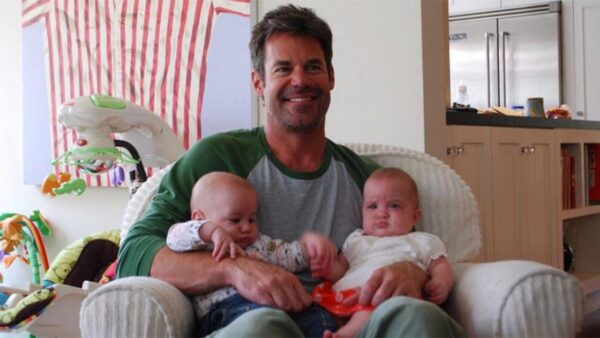 Tuc Watkins is an American actor who is famously known for his role as 'Bob Hunter' on Desperate Housewives. He plays the role of a gay lawyer with a husband, and they live in wisteria lane.
However, he didn't come out until April 2013, a few months after the birth of his twins, Catchen Watkins and Curtis Watkins.
Tuc Watkins has been in a relationship with Andrew Rannells since 2019. The two met in 2018 during the Broadway production of the boys in the band. They also reprised their roles for the Netflix version of the show. In 2020, the two also worked together on Black Monday.
His partner, Andrew Rannells, says that although he didn't know Tuc Watkins very well at the beginning of the production, he believed they'd be the actors who have a showmance. He was not wrong. The two have been close since then, and they came out as a couple on their individual Instagram accounts.
Andrew Rannells is a Broadway sweetheart who has starred in Hamilton, The Book of Mormon, and Falsettos.
The two came out in a period when queer people in Hollywood were closeted, ashamed, and full of secret romances.
Ben Platt
The 29-year-old Ben Platt is an American actor, songwriter, and singer who began his career in musical theater as a child. He is a Broadway darling who has starred in The Book of Mormon, The Sound of Music, and the award-winning musical, Dear Evan Hansen. He has also featured in films including Run This Town, Pitch Perfect, and Ricki and the Flash.
Ben Platt came out to his family when he was thirteen, but he didn't come out publicly until 2019. He started dating Noah Galvin in January 2020.
The two had been friends for five years before it actually got romantic. The two lived together in Ben Platt's childhood home with his parents when the pandemic hit. According to Ben Platt, Noah Galvin made every moment beautiful, special, and magical.
Noah Galvin went public with the relationship in May 2020.
The two have both starred as Evans Hansen. It might not be a coincidence that both actors after them are dating too.
Jim Parsons
Although the Big Bang Theory star has been with his partner for several years, Jim Parsons did not come out publicly until 2012.
Growing up in Texas strongly influenced his decision to differentiate between his professional and personal life. However, as his career progressed, he realized it was not affected by his sexuality.
Jim Parsons and Todd Spiewak met in 2002 on a blind date. According to Jim Parsons, the date was successful because mutual friends set them up. To be safe, the two went on their first date with a group of friends.
The two had so much fun together that they ended up going to a different party in another part of town, just the two of them. Since then, the two never looked back, and they got married in May 2017.
Sarah Paulson
In the 'Ratched' series, Sarah Paulson plays a woman who is still exploring her sexuality, and she falls in love with a woman she meets in a lesbian bar.
But in real life, her story might be a little different. Sarah Paulson came out accidentally when she kissed her partner, Cherry Jones, after winning a Tony in 2005.
According to her, she came out early on in her career, so there were no attachments to her profession. While Matt Damon got a lot of backlash on his view of sexuality, Sarah Paulson agrees with the sentiment.
---
---
"People shouldn't know anything about your sexuality because that's one of the mysteries that you should be able to play." -said Matt Damon.
As a character actress, Sarah Paulson believes that her personal life should not interfere with the story she tells. For instance, most people assume that Cate Blanchett must be a lesbian for her to be cast as one in the movie Carol. The Taimi dating app has a blog listing LGBTQ+ movies you must watch.
Although Sarah Paulson has been in relationships with both men and women, she is in a committed relationship with Taylor Holland. Taylor Holland is popularly known for the sitcom Two and a Half Men, where she plays Charlie's mother, Evelyn Harper. However, she is also a Broadway sensation who wrote and starred in a one-woman play, Ann. Taylor Holland came out publicly as gay in 2020.
The two actors met in 2005 at a dinner party, but they were both in committed relationships at the time. Sarah Paulson was blown away by how beautiful Taylor Holland was, and she continues to describe her as the most exquisitely beautiful woman she'd ever met. Their first romantic link was in 2015 when they reconnected on a Martha Plimpton project. Taylor Holland reached out by sliding into Sarah Paulson's dm.
The two have a 32-year difference, and they don't seem to pay much attention to what the public has to say about it. The two had made numerous public appearances before Sarah Paulson confirmed their relationship in March 2016.
Tig Notaro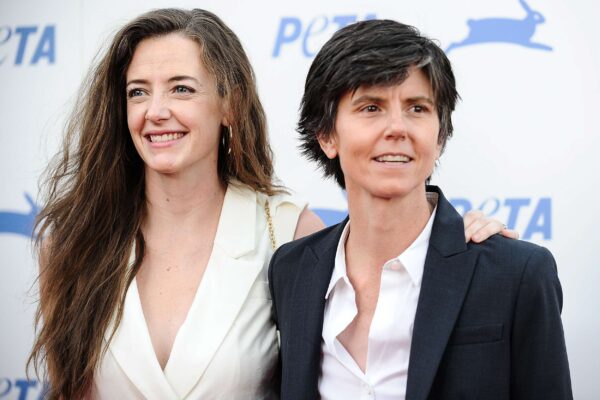 Mathilde O'callaghan Notaro "Tig", is an American writer, stand-up comedian, actress, and radio contributor. She is famously known for her deadpan genre of comedy. The 52-year-old has been married to Stephanie Allyne since 2015.
The two met on the movie set of in a world as costars, and they did not reunite until the movie's premiere at the Sundance Film Festival. At that time, Stephanie Allyne was 29 and had never been in a queer relationship. However, she was intrigued by Tig Notaro and enjoyed every moment they spent together.
Although she was falling in love, she didn't know it yet because she had never loved a woman before. But the more she gravitated towards Tig Notaro, the more she recognized she was falling in love. While she was a little taken by her sexual orientation, she has zero regrets looking back. While she had been in hetero-relationships before, they never seemed to last. According to Stephanie Allyne, she realized that she had never been in love before she met Tig Notaro.
Conclusion
Even as we strive for equality for everyone regardless of their sexual orientation or gender identity, we have to commend those who are not afraid to be out, loud, and proud. They are role models for the younger generation, and their life choices act as supporting pillars to the current struggle.
---
---
---
---
---

Post Your Bio, Music, Quest Post & More On TheCityCeleb
---
---


---
---
---