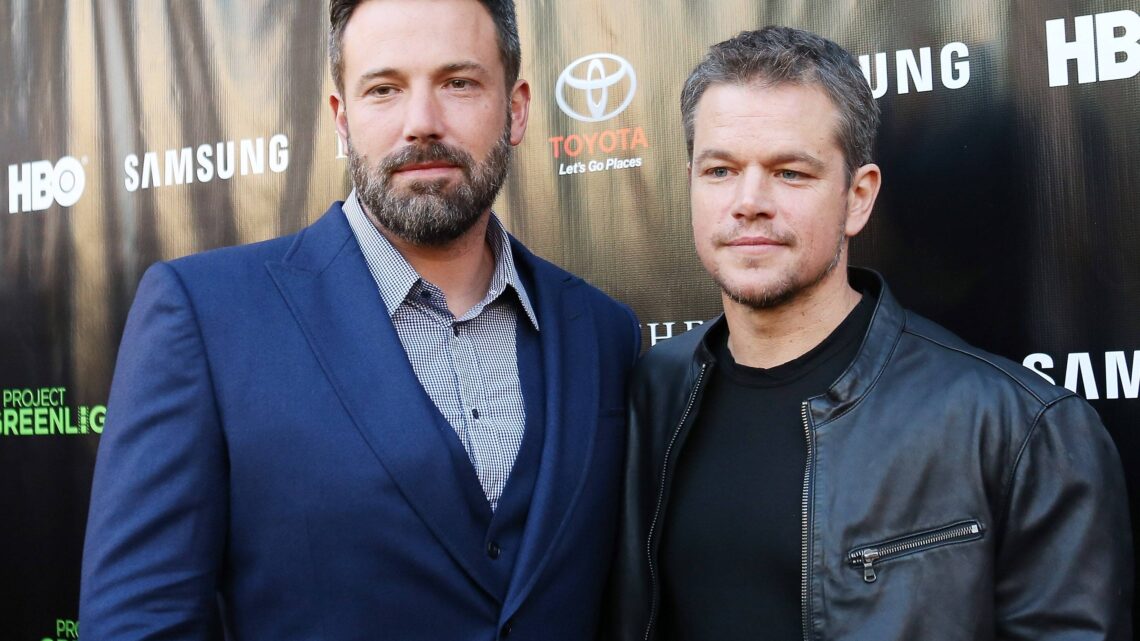 Top 5 Celebrities You Didn't Know Were Related
---
Everyone loves some good celebrity gossip, and even if you're a red-carpet superfan, you may not know just how intertwined the entertainment industry can be. You may already know about some of the most popular celebrity friendships, but you may be surprised to learn that many of your favourite celebrities are part of a more extensive Hollywood family tree!
Believe it or not, some of the most well-known A-list celebrities have family ties and today, we're going to share the top five celebrities you didn't know were related.
1. Ben Affleck & Matt Damon
Not only are these two celebs great friends and co-stars in many films, but it also turns out they're actually distant cousins! Both actors trace their ancestry to a bricklayer named William Knowlton Jr., who came from England in the 1630s and settled in Ipswich, Massachusetts.
Ben Affleck and Matt Damon grew up in Boston, Massachusetts, and have been friends since childhood. These two pals became big-time Hollywood superstars and worked on collaborative projects, such as the 1997 American psychological drama Good Will Hunting.
2. Julia Roberts & Emma Roberts
Julia Roberts is the undisputed rom-com queen of the 90s and 00s. With hit films like Pretty Woman, My Best Friend's Wedding, and Eat Pray Love, she's become a household name around the world.
Growing up visiting the sets of movies with her Oscar-winning aunt, Julia Roberts, made a lasting impression on Emma Roberts, the daughter of Oscar-nominated actor Eric Roberts (Julia's older brother). This early exposure to the film industry seems to have inspired Emma Roberts to pursue a career in acting herself, promoting the legacy of Hollywood royalty in the Roberts family.
While Julia Roberts went for feel-good romantic comedies, Emma Roberts has worked mainly in the thriller and horror genres, earning accolades for her work, including a Young Artist Award, an MTV Movie & TV Award, and a ShoWest Award.
3. Nicolas Cage & Sofia Coppola (& Jason Schwartzman)
We all know Nicolas Cage as an over-the-top method actor who has earned a reputation for manic, high-strung performances in every imaginable film genre. In his 40-year career, he's made a huge name for himself on the silver screen.
It may come as a surprise, however, that Nicolas Cage is descended from Tinseltown nobility. As the son of August Coppola, Nicolas Cage (born Nicolas Kim Coppola) is the nephew of renowned director Francis Ford Coppola and first cousin of actress and director Sofia Coppola.
Jason Schwartzman also has a family connection to the Coppola clan; his mother, Talia Shire, is Francis Ford Coppola's sister. That's how Nicolas Cage and Schwartzman became first cousins, and the talented trio are all related.
4. Judy Garland & Liza Minnelli
Judy Garland is a pop culture icon. Her face is instantly recognizable, and her image is everywhere. You know her as Dorothy from The Wizard of Oz, but her lasting effect can be seen everywhere in modern-day pop culture, from billboards to movies, music, and even in some amazing stock videos.
Liza Minnelli is an American icon as an actress, singer, dancer, and choreographer with a robust alto singing voice. As a Tony-winning Broadway performer and Academy Award-winning actress for her role in Cabaret, it's a small wonder that she is, in fact, Judy Garland's daughter. Liza Minnelli is the eldest child from Judy Garland's first marriage to Hollywood director Vincente Minnelli. So much talent in one family!
5. Denzel Washington & John David Washington
John David Washington is no stranger to the red carpet — not only does he look like an absolute doppelganger of his high-profile father, Denzel Washington, but in 2018, the 35-year-old actor made a name for himself when he was nominated for a Golden Globe for his role in Spike Lee's BlackKklansman. 
Initially, John David Washington tried to avoid being recognized as "Denzel Washington's son" but has since embraced walking in his father's footsteps and carrying on his dad's award-winning legacy.
What a wild ride! It's amazing to find out some of the family connections of Hollywood's biggest stars. While some relationships may be well-known, there are surely many more that have been kept under wraps. As it turns out, Hollywood is a pretty small world.
---
---
---
---

Post Your Bio, Music, Quest Post & More On TheCityCeleb
---
---


---
---
---