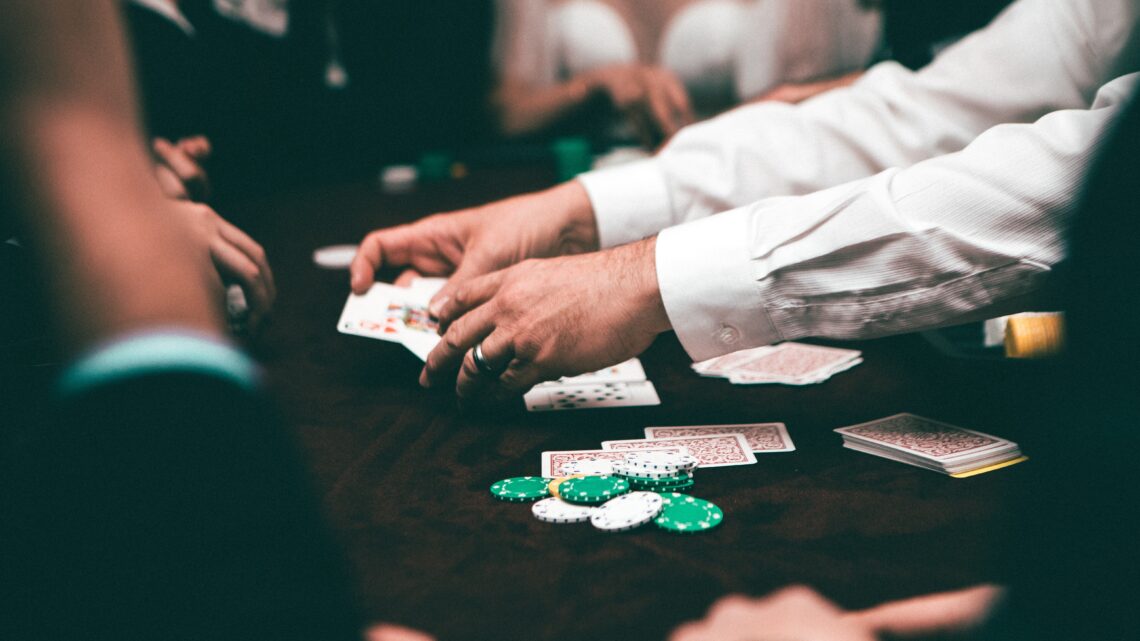 Top 4 Famous Celebrities Who Indulged in Gambling
---
Success and riches can serve as pathways toward different activities and lifestyles. Many of these lifestyles are well-documented as luxurious or extravagant, with celebrities putting their wealth to good use through personal purchases and honorable charity work.
What is also often sensationalized and well-documented are slightly more questionable activities, often involving massive amounts of money gambling. While sometimes, negative connotations and associations pop up upon mentioning the word gambling, likely due to many bankruptcy stories and addiction problems, most celebrities tend to know their limits regarding this risky activity.
Below, this article will cover some of the more celebrities, as well as brief descriptions of their occupations and the types of gambling they indulged in.
4. Charles Barkley
The first star who undoubtedly deserves mention is a former NBA superstar and a hall of fame, Charles Barkley. Pro athletes can range from extremely clean and sport-focused on and off the court to more of a party type, enjoying their wealth to the maximum.
Barkley has mentioned his gambling roots to be the eighties. At the height of his career, though, in the nineties, Chuck was an MVP caliber player, earning himself multi-million dollar contracts, and money of which a significant portion was used for gambling at casinos. 
Nowadays, the industry has expanded via the internet, offering many classic online table games in different variants; however, back in the 90s, it was all physical, with Charles often leaving huge tips of several hundred thousand dollars in cases of winning matches.
Despite being a multi-millionaire, he admits that gambling became a problem at one point. That tends to happen even to the rich upon losing a million dollars, "around 10-15 times," as Chuck recalls.
This high volume, expensive gambling eventually made him realize that he could continue experiencing the thrill of the activity if he dropped the stakes and the risk. That is precisely what Charles ended up doing, serving him greatly in the long run and maintaining gambling as a hobby, even today, talking about it quite fondly.
3. Michael Jordan
Continuing down the path of the popular NBA players, we have the arguably greatest of all time, Michael Jordan. MJ's on-the-court legacy is long solidified. However, there are ongoing discussions about off-the-court topics, not limited to gambling, such as his relationship with former teammates and leadership methods. 
Regardless, relevant to the current topic is the infamous 1993 accusations of Jordan owing 1.2 million dollars to an individual with whom he often played high-stakes golf matches. It is no secret that MJ liked golf, though 93 was an incredible year for him on not only the court success but also contracts, making the alleged problems of owing money more surprising. 
Michael would end up claiming that the 1.2 million dollars was greatly exaggerated, and he would verifiably pay 300 thousand dollars, which his opponent/accuser Richard Esquinas would take to settle the dispute. 
This was a big matter of discussion at the time, and the court of public opinion was swayed in both directions. The conversation was sparked up a little by the "Last Dance" documentary, but now it is behind Jordan, who claims to have regrets about his gambling past.
2. Ben Affleck
Changing the occupations of the celebrities on the list is Ben Affleck, known for many great roles in his acting career, ironically including a gambling film called Runner Runner. Unlike in the film, though, which revolves around a college student raising funds for his tuition fees through games, Ben has much more to risk and naturally loses. 
His love for card games, especially poker, is very well known, with Ben Affleck claiming that he enjoys the intellectual challenges that come with it. While his biggest loss in a single session is a rough amount of 400 thousand dollars, he is still known as one of the better celebrity players in the poker scene, even qualifying for the Poker World Tour in 2004. 
With this in mind, it would not be too surprising if word comes out about his recent gambling activities, but it has been quiet for quite some time now. Ben may be switching to a relatively quieter lifestyle in his current career stage.
1. Tobey Maguire
The popular live-action Batman portrayal is followed by a popular live-action Spider-man portrayal, as Tobey Maguire closes off the list. Tobey Maguire, like Ben, is known for being a skilled poker player, especially considering the celebrity stereotypes in the field.
Despite this, mentioning the controversy involving an alleged Ponzi scheme organized by Ruderman, for which Maguire paid settlements despite his winnings, is important. This stain on his poker career was a decently big story then. 
Regardless, some big poker players have acknowledged Tobey's skills and have also been tested in big tournaments like the World Series. While there were some big losses during some nights, crossing into millions, there were also many victories. Poker is quite a thrilling and unpredictable game, in which Maguire, overall, performed pretty well. 
---
---
---
---
---

Post Your Bio, Music, Quest Post & More On TheCityCeleb
---
---


---
---
---