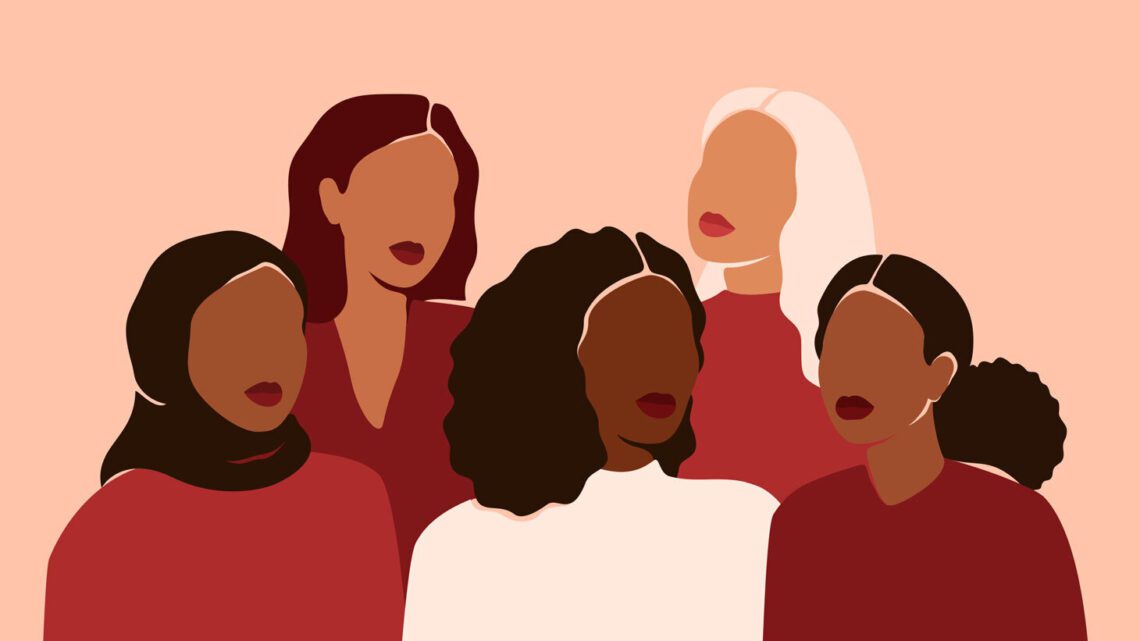 Top 15 Nigerian women in Transformational Leadership
Posted By
TheCityCeleb

---
While there is constant advocacy for Gender balance in African leadership. There are quite a lot of women making waves for themselves in the area of leadership. They are rising to top management positions in the private and public sectors. Some have successfully broken the glass ceiling, and others aspire to do so. This they've done despite societal linkage of leadership with the Male gender.

They have shown that they are powerful change-makers. They have proven that they can make bold and wise decisions as leaders; they are more collaborative and more cooperative, bringing a family-like feel to their team and boosting teamwork across the organisation.

Based on their exceptional leadership style and result-oriented approach, some believe that Women leaders are more transformational than men leaders. They function as a role model for their subordinates. They inspire their team and spend a lot of time with them, ensuring that they give their best.
So it is right to say that, what a man can do, a woman can do better.
In this post, we present to you some of Nigeria's top women in leadership who make a difference and achieve greatness.
1. Funmi Omo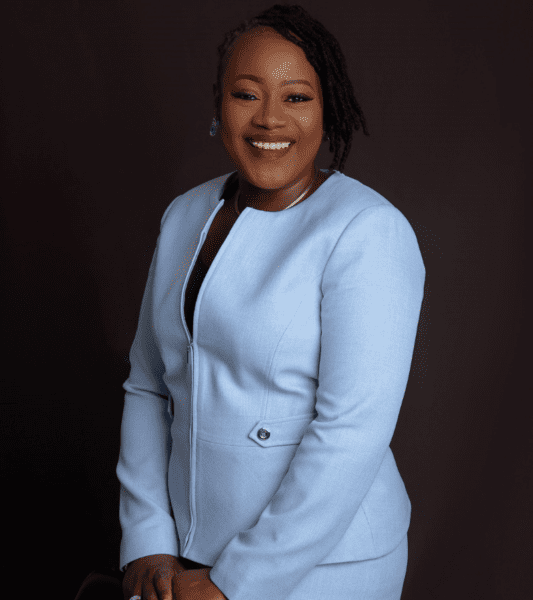 Funmilayo Omo, or "FO" as she is popularly called, is an experienced insurance professional with over 25 years of experience and an advocate for youth leadership.
She is credited as the first Managing Director in African Alliance Insurance Plc to champion and successfully execute the rebranding and digital transformation of the company since its inception in 1960, a process she kickstarted less than two years of her tenure as the CEO.
Funmilayo Omo's mantra: "I live to impact lives", is personified through her private philanthropic activities. She is passionate about helping young people, especially women, achieves their life goals, and she privately funds scholarships for youths from disadvantaged homes.
She spends her time informally coaching young career professionals, and she is committed to helping young professionals attain leadership through coaching and mentoring.
Funmilayo Omo has been recognised as one of the top 100 women CEOs in Africa by Reset Global People, a UN and Ghanaian Presidency initiative.
2. Yemisi Edun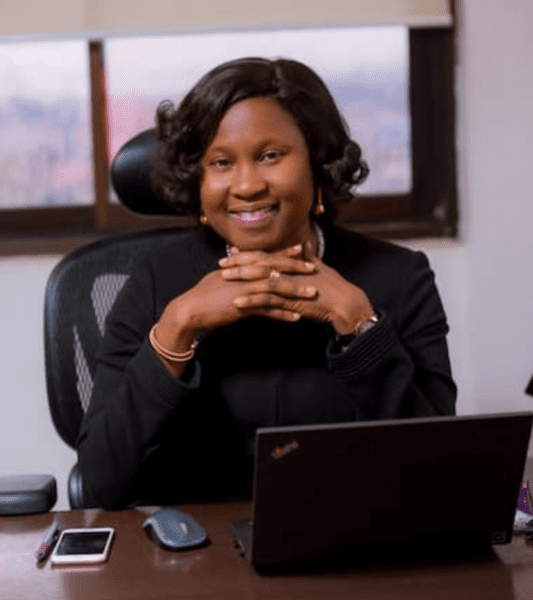 Yemisi Edun holds a Bachelor's degree in Chemistry from the Obafemi Awolowo University, Ile-Ife and a Master's degree in International Accounting and Finance from the University of Liverpool, United Kingdom.
She is a Fellow of the Institute of Chartered Accountants of Nigeria and a CFA® Charter holder. She is also an Associate Member of the Chartered Institute of Stockbrokers; an Associate Member of the Institute of Taxation of Nigeria; a Member of Information Systems Audit and Control, U.S.A; and a Certified Information Systems Auditor.
She began her career with Akintola Williams Deloitte (member firm of Deloitte Touché Tohmatsu) in 1987, focusing on Corporate Finance activities. She was also involved in the audit of Banks and Other Financial Institutions. She joined FCMB in the year 2000 as Divisional Head of Internal Audit and Control before assuming the role of Chief Financial Officer of the Bank.
She is now the Managing Director of FCMB.
3. Kemi Ogunkoya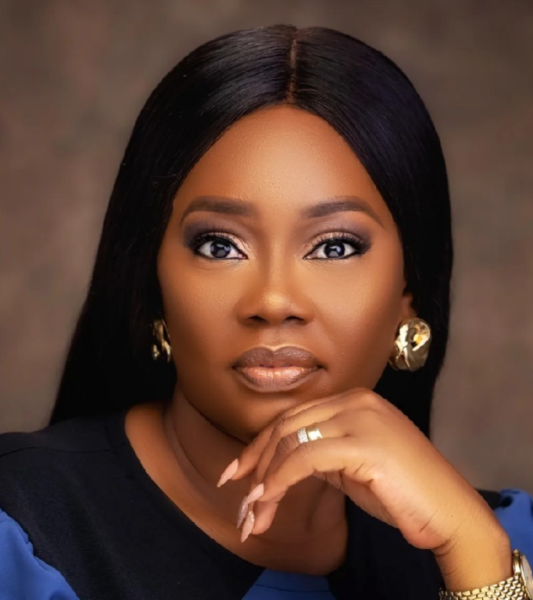 KEMI OGUNKOYA FIMC, CMC is a renowned leadership development strategist, management consultant, author, creator of The Dozen Model Leadership Framework and a member of the Forbes Business Council. For close to a decade, she has conducted and facilitated high impact leadership development workshops across; Africa, North America and Asia. Kemi Ogunkoya prides herself in the ability to help corporate organisations enjoy seamless leadership transitions and executive onboarding to eliminate deficiencies that invariably minimise their costs and let them focus on growth.
She has helped over 7,000 business leaders, and 90 organisations nationally and internationally create amazing results equipping businesses and their leaders with the appropriate leadership competence to effectively perform their jobs and businesses. Kemi Ogunkoya has rich experience across industries, including but not limited to; Oil & Gas (Downstream), Aviation, Financial Services, Educational Sector, SMEs and the public sector. She has created some of the most remarkable transformations for her clients.
She is an alumna of The Said Business School, University of Oxford. She is a certified management consultant, a masters neuro-linguistics programming practitioner certified by the INLP Centre in California, USA and an emotional intelligence certified specialist. She holds a Bachelor's Degree in Education & Economics from the University of Ibadan and has an MBA in Management Consultancy from the University of Wales, Cardiff, UK.
Kemi Ogunkoya has received several awards, most recently; the Role Model of the Year 2020 and The Eloy Awards Female Entrepreneur of The Year 2020. She has been recognised by the African Chamber of Commerce and Industry for her role and contribution to youth development in Africa. She has been featured in multiple media.
Kemi Ogunkoya is also the co-founder of SpeakersHQ, a speaker's bureau company. She is the Chairman board of trustees of The PowerWoman Network and The Lead Africa Now Initiative. She is the convener of the Business Edge Workshop, Leadership Guardian Summit and the Aspire Conference. She is a mentor at The Cherie Blair Foundation. Kemi Ogunkoya is the author of The Leadership Guardian, Goal Mastery Book and Magical Pills.
Kemi Ogunkoya is a recipient of the Eloy Entrepreneur of the year in 2020. She also became a member of the Forbes business council the same year.
4. Tara Durotoye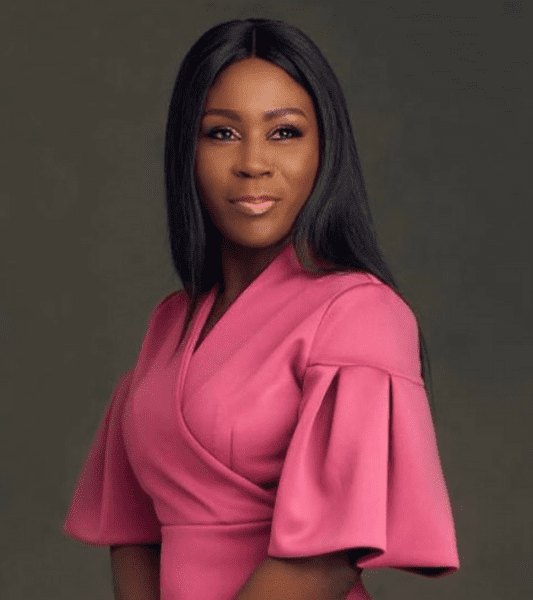 Tara Fela-Durotoye (born 6 March 1977) is a Nigerian beauty entrepreneur and lawyer. A pioneer in the bridal makeup profession in Nigeria, she launched the first bridal directory in 1999, set up international standard makeup studios and established the first makeup school in Nigeria.
---
---
She is the founder and CEO of House of Tara International and creator of the Tara Orekelewa Beauty Range, Inspired Perfume and the H.I.P Beauty Range.
As of 2019, her brand House of Tara had 270 products, 23 stores, 14 beauty schools and 10,000 representatives all around Africa.
In 2007, Tara Fela-Durotoye was awarded the Africa SMME Award and the Entrepreneur award in South Africa and in 2013, Forbes listed her as one of 20 Young Power Women In Africa. In 2020, the magazine Forbes listed her among "Africa's 50 Most Powerful Women".
She is an alumnus of the Lagos Business School Chief Executive Programme, INSEAD Abu Dhabi, Yale University, The Stanford SEED Transformation Programme, and the Harvard Kennedy School, having completed the Global Leadership and Public Policy in the 21st century. She is a member of the France/Nigeria Investment club, which was incorporated in 2018 by the French President Emmanuel Macron.
5. Mosunmola "Mo" Abudu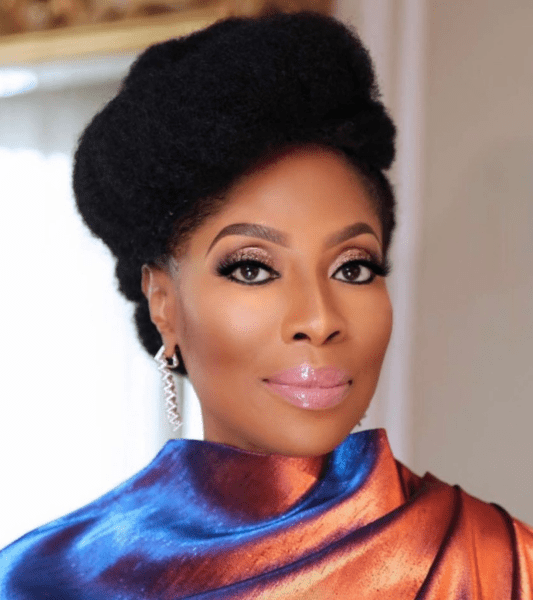 Popularly known as Mo Abudu, she is the first woman to own a television network service in Africa. She is a talk show host, TV producer, media personality, human resources management consultant, entrepreneur, and philanthropist. She is the executive producer and host of a TV talk show, Moments with Mo, which is the first syndicated daily talk show on African regional television.
In 2006, Mo Abudu started EbonyLife TV, a network airing in more than 49 countries across Africa and in the UK and the Caribbean. A subsidiary of Media and Entertainment City Africa (MEC Africa), EbonyLife TV is located at Tinapa Resort, Calabar, Cross River State.
In March 2018, Sony Pictures Television (SPT) announced that they had concluded a three-year deal with EbonyLife TV that would include co-production of The Dahomey Warriors, a series about the Amazons who took on French colonialists in the 19th century West African kingdom.
Previous Appointments
During her days at the university and shortly after that, Mo Abudu had a brief modelling stint. However, having done her master's in HR, she started her career as a recruitment consultant in the UK in 1987. Later she joined the Starform Group and managed their Corporate Credit Management Exhibition for two years.
From 1993 to 2000, she worked for Arthur Andersen and headed the Human Resources and Training unit for Esso Exploration & Production Nigeria Limited. She valued this exposure as it gave her the understanding of the corporate world that helped her with her own business endeavours later in life when she relocated to Nigeria.
She established her own human resources development company called Vic Lawrence & Associates Limited (VLA). One of her projects was to develop an executive training centre at the Protea Hotel in Oakwood Park, Lagos.
She was in her late twenties, and her children were entering their teens when she decided to make a complete shift in her career from HR to media and show business. In her opinion, it was the only way that she could make the impact Mo Abudu wished to make on people's view of Africa.
She entered show business in Nigeria by taking on the role of executive producer and host of the television talk show called 'Moments with Mo'. The show covers a cross-section of topics, including lifestyle, health, culture, politics and entertainment. She has interacted with a wide spectrum of celebrities on the show, ranging from Presidents, Nobel laureates and the US Secretary of State, Hillary Clinton. The show is aired on M-Net in 48 African countries.
She is also the creator and executive producer of the reality show called 'The Debaters' funded by the Guaranty Trust Bank and aims to give Africa a voice in world affairs through oratory.
Mo Abudu launched Africa's first Global Black Multi-Broadcast Entertainment Network called 'Ebony Life Television' in 2013. It airs original, inspiring programmes targeting the global black audience in order to present a realistic view of Africa and its future path to prosperity.
She also took the plunge into films and started Ebony Life Films in 2014. Her debut film 'Fifty' was screened at the London Film Festival and was one of Nigeria's biggest blockbusters.
Mo Abudu was instrumental in founding 'The Inspire Africa Foundation', which is registered as a non-profit organisation focused on raising funds to implement societal transformation initiatives. In 2009, the foundation organised a charity concert with other NGOs that had the theme of 'Rock with a Conscience'. The funds raised were used for the betterment of street children.
The foundation also has a charity store and a children's shelter called 'The Harbour'. Besides fundraising through her foundation, Mo Abudu has contributed large amounts in her personal capacity.
Awards
Recognised by Forbes Africa as First Woman to Own a Pan Africa TV Channel 2013
25 Most Powerful Women in Global TV by Hollywood Reporter 2013
Entrepreneur of the Year at International Women's Day Forum in New York, 2014
Honorary Doctorate Degree (Honoris Causa) from Babcock University 2014
Listed as one of 'Forbes Africa Most Successful Women' 2015
Movie Producer of the Year (English) at City People Movie Awards 2015
Special Recognition at City People Movie Awards 2017
IoD Entrepreneurial Award by Institute of Directors Nigeria (IoDN) 2017
FAME Award of Excellence 2017
50 Women Making Impact in the Showbiz by Variety Magazine 2018
Glazia Persons of the Year Awards 2018
African Achievers Awards at UK House of Common 2018
Filmography
Executive Producer, Fifty;
Co-Producer, The Wedding Party;
Trivia
Abudu contacted influential world figures through her talk show 'Moments with Mo'.
Her reality show 'The Debaters' was instrumental in giving Africa a voice and a view.
Her debut film 'Fifty' was screened at the London Film Festival as Nigeria's official entry.
Honorary Doctor of Humane Letters (Honoris Causa), Babcock University;
Honorary Degree of Doctor of Arts, The University of Westminster, November 13, 2018.
Early Life, Family & Education
Mo Abudu's parents relocated to Nigeria when she was seven years old, and they began to live in Lagos. She visited her grandparents, who lived on a cocoa farm in Ondo State and learnt about Nigerian culture. She attended Fiwasaye Girls Grammar School in Nigeria till the age of 11.
Her father died when she was 12 years old, after which she returned to the UK for further studies. She attended Hammersmith County Secondary School and moved on to the Ridgeway School in Kent, where she lived with her local guardian in the affluent township of Tunbridge Wells.
Mo Abudu went to West Kent College and Mid Kent College before she completed her master's degree in Human Resource Management from the University of Westminster, London. She is also qualified in occupational and personality testing and is a member of the British Psychological Society.
Mo Abudu founded 'The Inspire Africa Foundation,' a non-profit organisation focused on raising funds to implement societal transformation initiatives.
In 2009, the foundation organised a charity concert with the theme 'Rock with a Conscience" with other NGOs to raise funds to provide basic amenities for street children.
In partnership with Monero Construction, Inspire Africa Foundation built 'The Habour'; the foundation provided a one hundred–bed home for street children in Lagos. The foundation also has a charity store-branded 'The Designer Outlet for Charity'.
6. Funke Opeke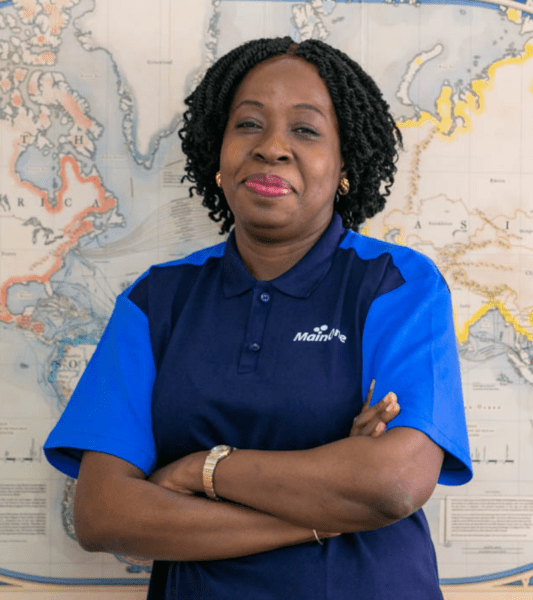 Ms. Funke Opeke is the founder and CEO of MainOne, formerly Main One Cable Company. MainOne is West Africa's leading communications services and network solutions provider that built West Africa's first privately owned, open access 7,000-kilometre undersea high-capacity cable submarine, a US$240-million project completed in time on a budget in 2010.
MainOne also built West Africa's largest Tier III Data Center, MDX-i's Lekki Data Center, a US$40 million investment with a capacity for 600 racks.
Ms. Funke Opeke is an experienced telecommunications executive who returned to Nigeria in 2005 as the Chief Technical Officer of MTN after a twenty-year career in the United States. Prior to her return, she was the Executive Director of Verizon Communications wholesale division.
Subsequent to MTN, Ms. Funke Opeke advised Transcorp on the acquisition of NITEL and briefly served as the interim Chief Operating Officer post-acquisition of NITEL.
She obtained a first degree in Electrical Engineering from Obafemi Awolowo University, Ile-Ife, Nigeria and a Master's degree in Electrical Engineering from Columbia University, New York.
7. Toyin Sanni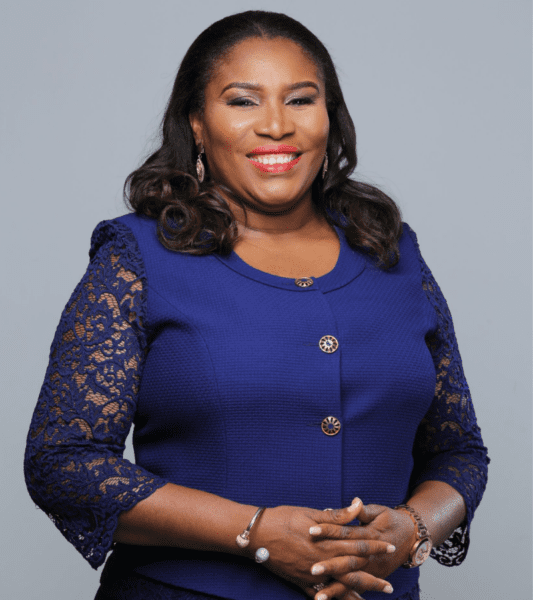 Toyin Sanni is founder and CEO of the Emerging Africa Group, a financial services group comprising investments in Investment Banking, Financial Technology, Venture Capital and Microfinance Banking, Co-Founder of the Africa Investment Roundtable as well, as Board Chair at Layer 3 Limited and Vice-Chair, Fundall Limited, both of which are innovative technology companies.
A prominent Investment banker, public personality/speaker and influencer, she derives satisfaction from grooming future leaders (through capacity building initiatives such as a highly rated Executive Mentorship program) and from preferring capital solutions for financing & investing challenges of African governments, businesses & individuals.
With a background in securities law and extensive experience in corporate finance, investment banking and asset management, Toyin Sanni leverages networks across markets and her extensive experience working on leading transactions to achieve growth objectives. She leads a team of experts who provide advisory & capital raising solutions across Africa to achieve sustainable economic growth.
Toyin Sanni sits on several boards and committees, including Transnational Corporation Plc, the Off-Grid Energy Fund – Financing Energy Inclusion (OGEF-FEI) sponsored by the AfDB and other International Development Finance Institutions, NEPAD Business Group Nigeria and the Pearl Awards Governance Board. She chairs the Technical Committee on Financial Literacy of the Nigerian Capital Market and is Ambassador/Co-chair for the Africa CEO Forum Network for Nigeria. She is also the Founder and Chairperson of the Women in Finance Nigeria Network and the Founder of WIFNG UK.
Toyin Sanni was declared the All African Business Woman of the year 2017 by CNBC Africa & Nigeria's CEO of the Year 2017 by Pearl Awards. In 2020, she won the Africa Influencer (CEO) Award by Tech Times Africa.
Toyin Sanni has written three published books, including Riding The Eagle – A Guide to Investing in Nigeria. Her past roles include President, Association of Investment Advisers (CIIA), President, Investment Advisers and Portfolio Managers (IAPM), and President, Association of Corporate Trustees.
In addition to a Master's degree in law, Toyin Sanni holds professional qualifications as a Fellow of the Chartered Institute of Stockbrokers, Fellow Chartered Institute of Secretaries and Administrators, and Member, Chartered Institute of Securities and Investments, United Kingdom.
8. Ifedayo Durosinmi-Etti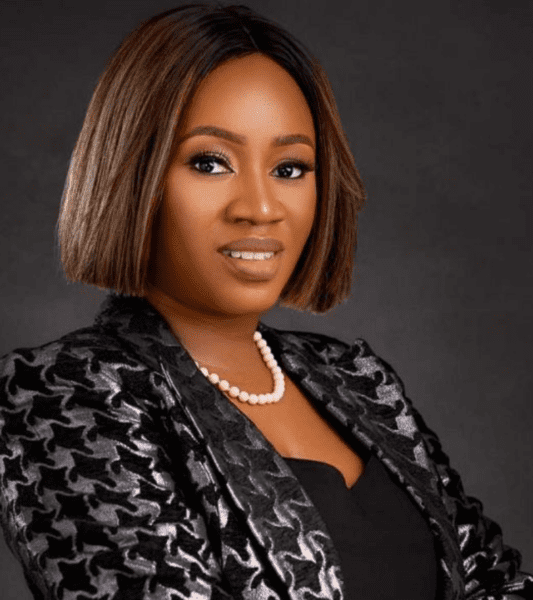 Ifedayo Durosinmi–Etti is a sales and marketing expert with over 10 years of management and leadership experience working in the fashion, marketing and manufacturing Industries. She holds a first degree in Biochemistry and an MBA in Global Business.
Before moving back to Nigeria in 2012, she worked with Arcadia Group Plc, a British multinational retailing company headquartered in London and Aspire Acquisitions. She later joined Nigerian Breweries (Heineken Operating Company in Nigeria) as a Young African Talent (YAT). She transitioned to their Corporate Communications Department as Corporate Social Responsibility and Sustainability Support Manager, where she successfully managed various corporate social responsibility and sustainability projects. Ifedayo Durosinmi–Etti is also an associate member of the Advertising Practitioners Council of Nigeria (APCON).
With her passion for women and children, she launched Parliamo Bambini and Philos and Zoe, startups disrupting the baby and child industry through locally manufactured furniture and clothing for children to reduce poverty, empowering our youth and promoting access to quality education in Nigeria and Africa.
In 2016, Parliamo Bambini was selected as one of the companies whose ideas can transform Africa by the Tony Elumelu Foundation, and she is currently one of the Alumni Hub Leads for the South West region of Nigeria under the Foundation. Parliamo Bambini is also a beneficiary of the Variant Advisory and Winner of the Jumia Super Startup Competition. In 2017, she received an award from Vivian Fowler College for Girls, one of Nigeria's best secondary schools, recognising her contribution to women's empowerment. She was also selected as a Global Shaper of the World Economic Forum.
Under the Global Shapers Community, she is the Project Lead for Startup Dome, a project launched to bridge the gender gap through the socio-economic empowerment of women in Nigeria. She was also selected as a mentor for a program launched by the United States Government, the Young African Leadership Initiative (YALI). In March 2018, she was invited to Harvard University to serve as a panellist during their African Development Conference to discuss the role of women in democracy and how it impacts business in Africa.
9. Dr. Folashade Yemi-Esan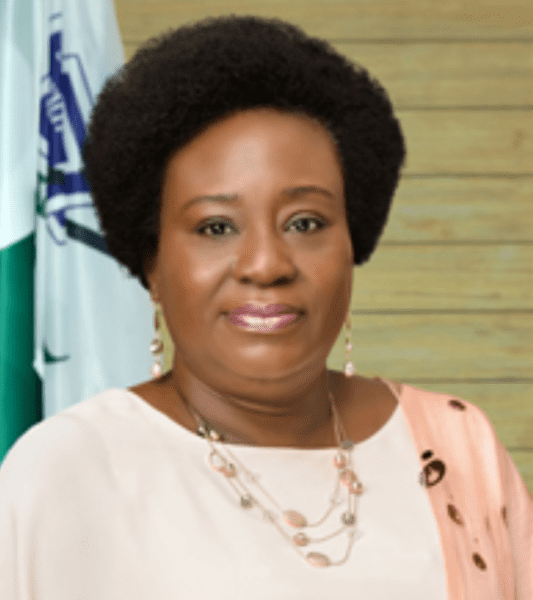 Dr. Folasade Yemi-Esan is a dental surgeon. Educated at the prestigious University of Ibadan, Nigeria, she graduated as the best Bachelor of Dental Surgery student in 1987. She later earned a Certificate in Health Planning and Management and a Master's Degree in Public and International Administration, both with distinctions.
She started her career at the Federal Ministry of Health and rose to become a Director. During her service at the Ministry, she served in different positions: Coordinator of Oral Health in Schools Programme, Liaison officer West Africa Health Organization (WAHO) and Director, Health Planning Research and Statistics.
Dr. Folasade Yemi-Esan, rose to the position of Federal Permanent Secretary in 2012, serving first as Permanent Secretary, Service Policy and Strategy Officer in the Office of the Head of Civil Service of the Federation and thereafter Permanent Secretary, Federal Ministry of Information, where she led the professional development of efforts aimed at positive management of Nigeria's reputation and perception both locally and at the international arena.
She also served as Permanent Secretary, Federal Ministry of Education, where she chaired the committees for the appointment of rectors and provosts into selected Federal Polytechnics and Federal Colleges of Education, respectively (in the absence of counsel), and Permanent Secretary, Career Management Office (OHCSF) where she served as Secretary, Committee for the Selection Exercise of Permanent Secretaries in the Federal Civil Service.
Before she was appointed acting Head of the Civil Service of the Federation, Dr. Folasade Yemi-Esan was Permanent Secretary, Ministry of Petroleum Resources, where she was appointed as Director on the Boards of the Nigeria LNG and Bonny Gas Transport Ltd.
10. Nimi Akinkugbe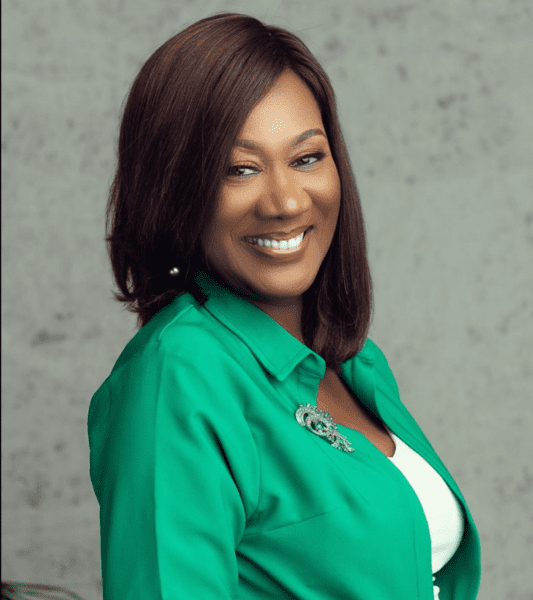 Nimi Akinkugbe is a personal finance and wealth management expert who transitioned from a successful banking career in the corporate world to pursuing her entrepreneurial dreams. The next phase of her journey is public service.
She is the Founder of Bestman Games Ltd, the African distributor of customised editions of Monopoly. Hasbro's world-famous game. Prior to this, she enjoyed a successful banking career spanning 23 years; first, at Stanbic IBTC Bank Plc, where she rose to the position of General Manager and Head, Private Banking and Director Stanbic IBTC Asset Management Ltd. Subsequently, she joined Barclays Bank Plc as Regional Director (West Africa) for the Wealth & Investment Management Division and Chief Country Officer for Nigeria.
Nimi Akinkugbe holds a bachelor's Degree (BSc Economics – International Relations) from the London School of Economics (LSE) and an MBA from Lagos Business School. An accomplished pianist, she also formalized her interest in music by obtaining a Piano Teaching Diploma (ARCM) from The Royal College of Music, London.
Formerly an Independent Non-Executive Director of Standard Chartered Bank Ltd & the Nigeria Exchange Group Plc, she currently serves as a Director on the boards of House of Tara International and The Play Pen (Child Development Centre). She was recently appointed Ambassador-Designate of Nigeria to Greece.
11. Aishah Ahmad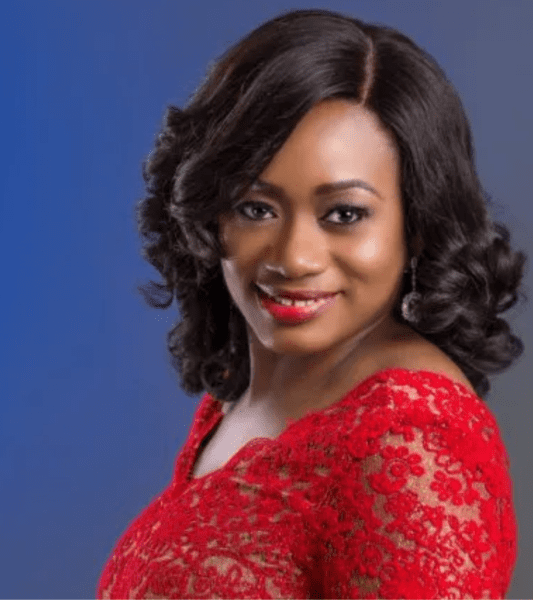 Gorgeous Aishah Ahmad is proudly a Nigerian who was born in Northern Nigeria, particularly in Niger State, on October 26, 1976. Known as Aishah Ahmad Nee Ndanusa by her family members, she was born to the family of Alhaji Umaru Ndanusa, the former Chairman of Peugeot Nigeria Limited.
Aishah Ahmad had her secondary education at Federal Government Girls College, Bida, Niger State, where she finished in the class of 1992 set and graduated from the University of Abuja and holds a Master of Business Administration, MBA in finance from the University of Lagos. She also holds a Master of Science, MSc in Finance & Management from the Cranfield School of Management in the United Kingdom.
Aishah Ahmad is the chairperson of the executive council of Women in Management, Business and Public Service, WIMBIZ, a Nigerian non-profit organisation established in 2001, focused on addressing issues affecting the interest of women professionals in business, with particular attention on promoting leadership development and building capacities to engender growth.
She was Head Consumer Banking Division at Diamond Bank. She was responsible for strategic retail products and customer segments, including consumer banking, private wealth management, and a direct sales agent network with a customer base of over 5 million.
Aishah Ahmad has professional banking experience, which traverses the NAL Bank Plc, Stanbic IBTC Bank Plc and Zenith Bank Plc.
She started out in the private sector as a Group Accountant at "Manstructs Group Nigeria Limited" before working at Z.O. Ososanya & Company.
Aishah Ahmad also worked at First Interstate Bank (Nigeria) Plc. as Executive Assistant, Treasury Group.
She is a member of the Chartered Financial Analyst, CFA and Chartered Alternative Investment Analyst, CAIA Associations.
She is from a Muslim family and married to Abdullahi Ahmed, a retired general of the Nigerian Army from Bida, Niger State. They have two sons.
As a fierce feminist, Aishah Ahmad has taken up the crusade to ensure fair and equal treatment of women in the workplace.
She has canvassed for the institutionalization of the paternity leave for men in a bid to ensure both men and women are given the opportunity to make these sacrifices for their careers to even out the playing field.
She lists former United States Secretary of State Hillary Clinton as her role model. According to her, Hillary Clinton, who shares the same birth date with her, has been a strong influence on her, especially in the area of being focused on making an impact on her generation.
Aishah Ahmad underwent a proper screening by the Senate before she was finally confirmed. She was among the five people Buhari sent to the Senate for verification and possible appointment to serve as members of the Apex bank's Monetary Policy Committee (MPC).
Aishah Ahmad is currently the CBN Deputy Governor.
12. Miriam Olusanya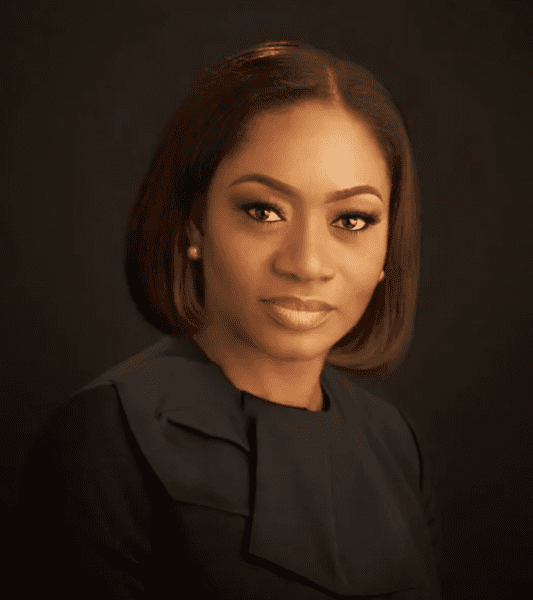 Miriam Olusanya is an accomplished banker with over 21 years of experience spanning transaction services, treasury, assets and liability management, corporate finance and wholesale banking. She joined GTB in 1998 as an executive trainee and has risen through the ranks, holding strategic leadership positions en route.
Before her recent appointment, she was the Group Treasurer and Head of Wholesale Banking. Miriam Olusanya also serves on the Board of Guaranty Trust Bank (Gambia) Limited as a non-executive director.
She is an alumna of the prestigious University of Ibadan and the University of Liverpool, where she obtained a Bachelor's degree in Pharmacy and an MBA in Finance and Accounting, respectively.
Miriam Olusanya is currently the Managing Director of GTBank.
13. Nneka Onyeali-Ikpe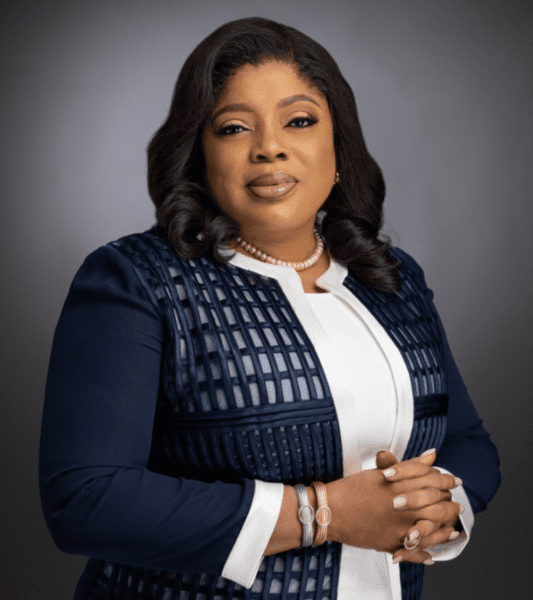 Nneka Onyeali-Ikpe is currently the Managing Director/Chief Executive Officer at Fidelity Bank Plc.
She has over 30 years of experience in banking and finance services. She has worked across various functions and is well-versed in structuring complex transactions across various sectors.
Before her current position, she was the Executive Director responsible for the Lagos and South-West Directorate in Fidelity Bank Plc, which she joined in 2015.
Nneka Onyeali-Ikpe has worked in various banks, including Zenith Bank and Standard Chartered Bank, among others. A well-rounded banker, she has also worked in different units, including the legal department, treasury, investment banking, and commercial banking. She is also a board member of Unified Payment Services, a company which provides shared infrastructure and payments services for banks and customers within and outside Nigeria.
Mrs. Nneka Onyeali-Ikpe is a Law graduate from the University of Nigeria, Nsukka. She also attended the Nigerian Law School and holds a Master of Laws (LLM) from Kings College, London, United Kingdom. She is an Honorary Senior Member of the Chartered Institute of Bankers in Nigeria.
She has attended various executive programmes at the Said Business School at the University of Oxford, London Business School, University of Chicago, Harvard Business School, Wharton University of Pennsylvania, USA, INSEAD in France, IMD at Lausanne, Switzerland and Lagos Business School among others.
With core competencies in innovation and digital leadership, strategy formulation, business improvement and finance management, and deep industry knowledge, having held middle, senior, and executive management positions in corporate, commercial, retail banking, treasury and legal departments, the financial services sector is witnessing the arrival of a transformational leader in Mrs. Nneka Onyeali-Ikpe.
14. Solape Akinpelu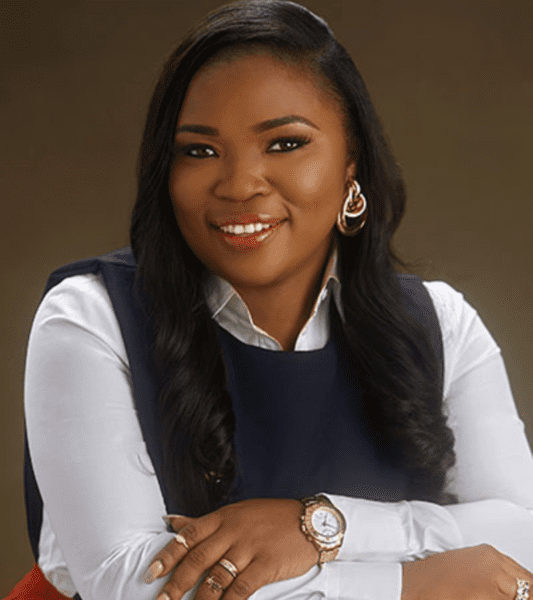 Solape Akinpelu is the founder of HerVest, a social enterprise based in Lagos, providing financial inclusion for women and women-owned businesses in Lagos, Nigeria. The company has at its core the mission to improve women's lives by giving access to and use of financial services.
She is pro SDG5 and SDG10 (Sustainable Development Goals for ending gender and income inequality). She believes in achieving gender equality and reducing inequality through financial literacy and access.
Solape Akinpelu's led HerVest teaches girls and women financial literacy and offers them free mentoring in other socio-economic areas through a network of volunteer, experienced women professionals.
She is a financial feminist with over eight (8) years of consummate experience in marketing communications.
For over 12 years, Solape Akinpelu has worked on Nigeria's top financial brands, including Skye Bank, Sterling Bank, Wema Bank, Leadway Assurance, and FCMB, before waltzing to the client-side of communications at Meristem, a leading investment firm as the head of corporate and marketing communications.
Solape Akinpelu is the Nigerian chapter director of Women in Tech®, an international organization with a double mission: to close the gender gap and help women embrace technology.
15. Hajara Adeola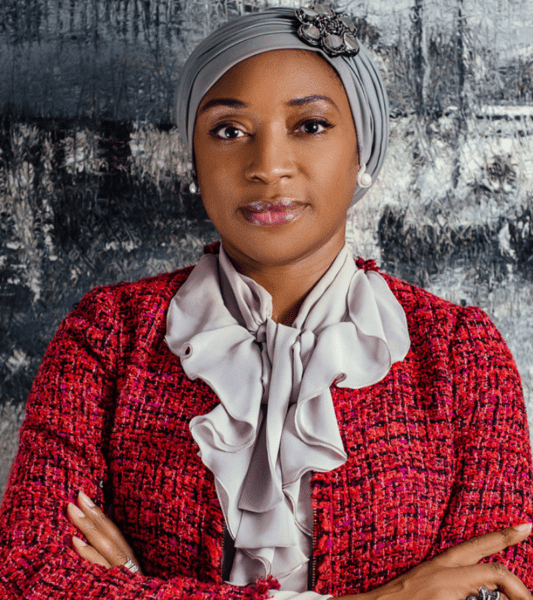 Hajara Adeola, CEO of Lotus Capital Limited, Nigeria's pioneer firm in Shari'ah-compliant asset management, private wealth management advisory services, and financial advisory services, has made a remarkable stride in the finance business of Nigeria.
Though a billionaire's wife and very successful in her own rights and efforts, her modest way of life is not in doubt. Like her husband, Fola Adeola, whose contributions to Nigeria's banking industry are well documented, especially as he co-established GTBank in the late 80s when he was in his 30s, Hajara Adeola, his adorable wife, has jumped into his corner.
With over 20 years of experience working in top-tier global investment banks in the United Kingdom and Nigeria, Hajara Adeola has stepped up the plate with the coming of her Lotus Bank Limited, which secured a non-interest banking licence from the Central Bank of Nigeria (CBN). Hajara's Lotus Bank is the first non-interest bank to commence operations from South-West Nigeria, focusing on serving people of all faiths.
This follows the bank's determination to deliver alternative options to interest-based banking and cater to the needs of the banked, unbanked, and underbanked population. Industry stakeholders have already received the news with indescribable pleasure, given her pedigree as a top industry expert in Islamic fund management in Nigeria.
Before founding Lotus Capital, Hajara Adeola had worked with Arthur Anderson Consulting (now Accenture), UBS Warburg, BNP Paribas, and ARM Investment Managers. With solid academic qualifications, including MSc in Finance (Durham University); MBA in International Management (Exeter University), and BSc in Pharmacology (King's College, London), Hajara Adeola has been instrumental to the development of Islamic finance products in the capital market and the issuance of the Sukuk bond in Nigeria.
Despite her busy schedule as a financial big shot, Kogi State-born Hajara Adeola (nee Atta) still has time to look after her husband and their six lovely children, who are all doing well in their various careers.
---
---
---
---
---

Post Your Bio, Music, Quest Post & More On TheCityCeleb
---
---


---
---
---