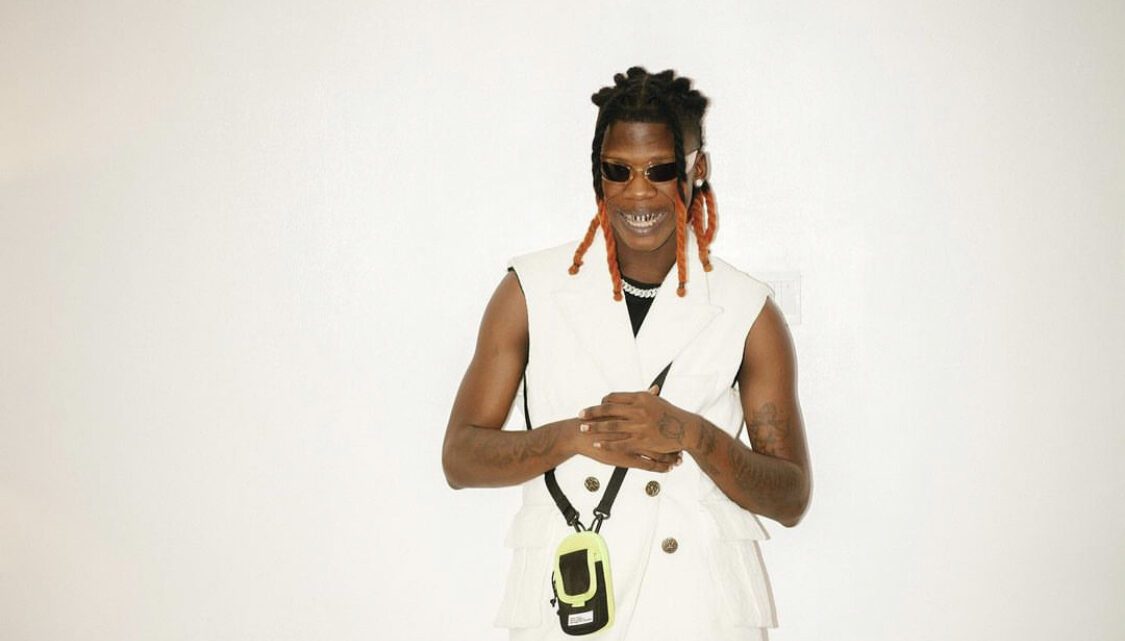 Review: Memory Card EP is Seyi Vibez's strategic response to the comparisons to Asake
---
This is the evidence needed to take the argument to rest that Seyi Vibez is anything like Asake. Convincingly, the only thing that borders Asake and Seyi Vibez is the artificial choir sound and the recent imitation of Asake's appearance. Even that similarity is not a totality — Asake's artificial choir is done with multiple voices layered over one another. In contrast, that of Seyi Vibez, as heard on this EP, is done with a single voice.
Seyi Vibez's Billion Dollar Baby album, released on November 2nd, was barely a month old when the singer birthed a deluxe version. Memory Card, thus, becomes the third project released by the singer in the space of three months. Have a picture of a man utilizing his yore and fame while you continue to wonder whether or not these constant releases are strategic or not. It's understandable if it's single releases, but projects? It has never happened before until now.
Definitely, the recent gnashing about a presumed similarity between Asake and Seyi Vibez must have gotten to each of them. Thus, the opener of the Memory Card EP named GOAT is a stylistic instruction to both fanbases, making a case out of probable nothingness.
GOAT samples Iya Aladuke's popular goje-made interlude with the hope of notifying the listeners of the lasting presence of Sakara music properties in the artistry of Seyi Vibez. The first message is simple; while Asake is Fuji-inclined, Seyi Vibez drew inspiration from Sakara music.
Sakara music is a sound derived from traditions of Yoruba music. It is mostly centred on praise singing, using traditional Yoruba instruments such as the solemn-sounding goje violin and the small round Sakara drum, which is similar to a tambourine and is beaten with a stick.
In spite of the truth the playlist opener sought to communicate, we cannot stop the mind from drawing yet another similarity between these two artists — tragically, Seyi Vibez's attempt at distancing himself from comparisons resulted in yet another comparison — the GOAT title, as well as the goat bleats on the track, is an audio version of Asake's cinematic showmanship with a goat on stage in London and several other goats in the visuals for Fireboy DML's Bandana in 2022.
For the lovers of the Yoruba culture of moonlight tales, it is a deja vu ascertained through Seyi Vibez's sampling of the folk song "alujonjonkirijon" in the popular tortoise-dog Yoruba fable. It carries childhood memories.
Over the course of the playtime, one notices Seyi Vibez's chants of his lyrics — even tenser than it was on the Billion Dollar Baby album. This, coupled with the artificial choir, makes his songs noisy, leaving fans with the illusion of breathlessness on his part. This single feature that now intentionally characterizes Seyi Vibez's music makes Asake more musical than him.
One notices the use of the whistle and a saxophone tweaked to sound like a violin. That is commendable, alongside Seyi Vibez's control of the instrumentals — when the chant gets too wordy and breathless, the producer relieves himself of tempo. These make Seyi Vibez's music complicated and very difficult to classify. This is a very new style the singer stumbled on. Arguments have been made that Asake inspired it. This sound is still very new, and while a significantly huge number of listeners embrace it, it may take time to reach others who choose musicality as a preference over chants. You may be tempted to mention Fela Kuti's chant-like Afrobeats. Even that is more musical because the chants are left for the backup singers while the lead singer takes the role of singing alone.
Seyi Vibez's style is more rooted in Yoruba poetry, where chants are the prerequisites — think of Iyere Ifa, Ewi, Ofo, Oriki, Esa Egungun etc.
Seyi Vibez's enthusiasm for chants and the artificial choir and ghetto jargon, and control of the instrumentals, rhyme, and anxiety defeats the musicality this project should embody. The place of the chorus is completely shunned in this project, making it less musical. More of a poem recitation, with more focus on rhyming than singing. This even makes it very difficult for anyone to retain his lyrics in their heads.
---
---
---
---
---

Post Your Bio, Music, Quest Post & More On TheCityCeleb
---
---


---
---
---