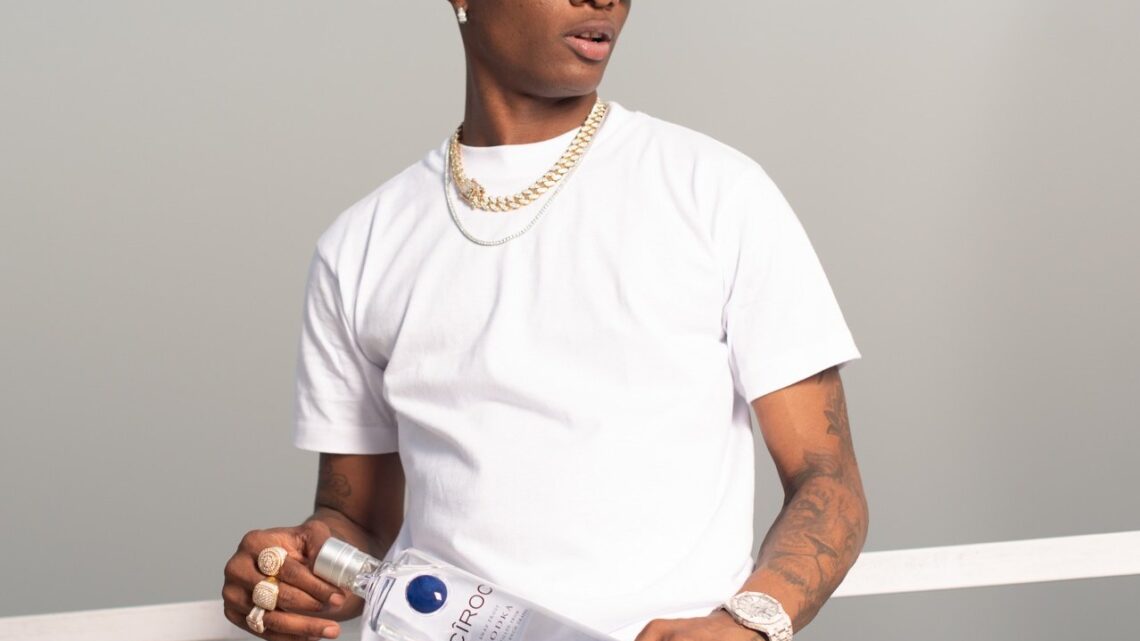 28 Most controversial Nigerian artists (The Vawulence Activated)
---
This is the most controversy-filled year in the home Afrobeats industry this new decade. With fortune handing some new artists fame and acceptance, it did not only promise to be a very elating outcome in the music space, but also a very dramatic one.
The year saw artists clash over inviting opinions as well as compete, subconsciously, for supremacy. Others merely needed to be in the mire of controversy to retain their relevance or gain a never-had one. Fans alike must intensify these tensions with their constant bants, shithousery and, of course, their wayward disrespect for the competitors of their never-doing-wrong music gods.
Anticlockwise, the most controversial Nigerian singers are thus ranked in accordance to the height of the dramas they got involved in, in the whole year:
28. Masterkraft
Producer Sunny Nweke, professionally known as Masterkraft, lost control of his emotions shortly after completing the 2022 Headies Awards in the US. On September 4th, the record producer publicly dragged the awarding body for ignoring him for over a decade of excellence. He noted Sarz, his colleague, was ignored the same way before he was eventually awarded at last year's edition of the award.
27. Boy Spyce
Nearly almost every Mavin Records artiste got involved in one minor controversy or the other. For Boy Spyce, his was with the influencers on Twitter. The entitled influencers have a way of expecting young artists to play by their books, and when Boy Spyce refused to fall for this bullying game, they called him out. He shamed them publicly at different times and blocked each of them on Twitter. The singer was equally dragged for brokeshaming his fans.
26. Magixx
Magixx was the victim of Twitter mob justice on June 26th when he tagged Chris Brown's collaboration with Wizkid "stupid." He returned to say he was "being misunderstood". An apology to the fans, Don Jazzy and his entire Mavin team followed.
25. Goya Menor
Perhaps, the biggest mistake of Goya Menor's baby career is his decision to clap back at Portable. On September 7th, Goya Menor publicly called Portable an "illiterate" when the latter questioned what he did to win The Headies' Street Hop award.
24. Tems
Tems' 2022 would have gone undented if she hadn't called out fans for their expectations of her. On October 29th, Tems, who had just covered the Dazed magazine in revealing dressing mannerisms, warned fans she would never "fit into that box" nor "be your saviour". It appeared fans criticized her for her appearance in the magazine and her not having any of it.
23. Berri Tiga
Carter Efe's efforts at making Machala a viral song overshadowed the fact that Berri Tiga owns the song. This soon became a bone of contention that brought about their departure, not without several social media dramas that started on September 11th and lasted over three weeks, by the way.
22. Tempoe
Another controversial music producer, associated with Omah Lay, Victony, Joeboy and Asa. Tempoe fought a legal battle with Asa over the sampling of his instrumentals on two songs on her fifth album, V, released in February. DSPs would take the two songs off the album down regarding court orders. That's on July 23rd.
Tempoe got into trouble with Asa again on October 4th when the singer notified Joeboy of an infringement on the latter's Contour. Tempoe was accused of revealing Asa's work to Joeboy to sample without proper permission.
21. Tiwa Savage
Tiwa Savage's only crime is the nonchalance that pushed her to paraphrase the case of her leaked sex tape. On November 7th, Empire's collaboration with Tiwa Savage and Asake revisits Tiwa Savage's ordeal in 2021, and a mass of critics did not find it funny. Conspiracies that Tiwa Savage was the culprit, as well as the victim in her ordeal, surfaced with social media bullying.
20. Joeboy
Having been notified of an infringement that would attract a 300 million Naira compensation by Asa, Joeboy turned violent on Instagram. Rather than acknowledge his use of Asa's work as narrated by Asa, Joeboy sounded a warning to her and her management that they would get into trouble if they attempted to mess with him.
19. Simi
Simi outrightly insulted the parents of a troll who claimed Ayra Starr ended Simi's career. When Wizkid lost the Grammys to Angelique Kidjo in April, Simi condemned the fans rejoicing over the loss. She was dragged as a result and reminded of how she has never congratulated Davido. She refuted this claim immediately.
18. Asa
With a fifth album in an enticing discography, Asa, more than ever, was entangled in legal controversies in 2022. After truncating an almost successful production work with Tempoe, Asa employed P.Priime for continuity on her album, completely scratching Tempoe's contributions. Tempoe, in return, filed lawsuits against Asa when he stumbled across some similarities of his work on the V album entirely produced by P.Priime.
Asa came up with a retaliation that did not achieve fruition when she stamped a 300 million Naira compensation fee on Joeboy for sampling her work through Tempoe.
17. Omah Lay & Victony
Omah Lay shared some resentments for Victony after the latter disagreed with him over his claim of being the best songwriter in the industry. Victony reiterated Wizkid's "lol" response to Omah Lay's claim, and Omah Lay returned on July 15th to call Victony and Ruger "kids". Ruger became a target because of his constant dramas with Buju BNXN.
Victony and Ruger became the meme of the moment afterwards; trolls reminded Victony and Ruger of their incapacitation in the fight, as Victony was comically "cripple" (due to his accident in the previous year) while Ruger is sarcastically "blind" because of his eye patch. It was the funniest moment in Nigerian music in 2022.
16. Davido
At two different times in early 2022, Davido exchanged tweets with two different individuals from the notorious Wizkid FC fanbase. The first saw Davido publish the picture of a troll which suggested a threat to the troll. The second, on March 15th, saw another troll publish his picture to show he is not scared, with a threat of retaliation to Davido if anything happens to any Wizkid fan. Davido requested for his location to deal with him properly.
Davido called out the whole industry for not congratulating him on his efforts on the 2022 FIFA World Cup theme song, Hayya Hayya. Shortly afterwards, he accused DJ Maphorisa of South Africa of not liking him during an internet debate on who brought Amapiano to Nigeria.
---
---
15. Carter Efe
His fallout with Berri Tiga invited Blaqbonez to condemn him. Blaqbonez was angry to know Carter Efe offered the song owner 5% of the profits accrued from Machala. At different intervals, both Blaqbonez and Carter Efe targeted very demeaning insults at each other for the fun of the banting fans on the internet.
14. Ayra Starr
Her newfound love, which later metamorphosed into a promotion strategy, would be her mini skirt. Ayra Starr regularly left it skimpy with her skirts on and offline; of course, she must be scolded for it.
Ayra Starr attempted savagery at a troll who called her "best in prostitution" on June 23rd. "Just like your mom," she clapped back. At the height of it, just like Tems, Ayra Starr sat before the piano to sing insults to her critics, telling them to mind their business.
"Murife, don't run", but Ayra Starr dared to run, and she fell. On a stage at Afronation. In Ghana. She called the organizers out the following morning.
13. Samklef
In 2022, it was a constant tug at Wizkid's shirt by Samklef. Samklef constantly called out Wizkid over royalties he is entitled to from the Superstar album. Samklef engaged a lot of Wizkid's fans with insults. He later appraised Davido and celebrated Burna Boy's victory at the last Grammy, all to spite Wizkid. And when the Starboy didn't flinch, Samklef returned to supporting him again.
12. Brymo
Brymo was on a rampage throughout 2022. His devilish support for a certain candidate in the forthcoming presidential election is the biggest shock he ever pulled on his fans.
A constant exchange of ideas and sometimes insults between him and his fans could not be avoided, as many of them reminded him of his intellect, and he, in turn, proved that art should be separated from the artiste.
Brymo popularized the nickname "City Boy" for the said candidate on May 31st.
On the last day of 2022, Brymo rudely told fans to stop listening to his music if they did not subscribe to his political ideologies.
11. Bella Shmurda
On January 31st, Lagos State University urged Bella Shmurda, a school dropout, to return to school to complete his degree.
"Also glad @LASUOfficial played a part in your beautiful story because the University does not make people rich, it only incubates them to find and achieve purpose. Please come back to class and earn your degree," the school wrote to him on Twitter.
Bella Shmurda replied, turning the offer down, "I for still Dey LASU Dey wine and dine with carryovers and stranded with nothing in my pocket… forever glad I did my thing."
Bella Shmurda called out Naira Marley on Twitter on 6th October for manhandling Mohbad.
10. Mohbad, Zinoleesky and Naira Marley
The National Drugs Law Enforcement Agency picked Mohbad and Zinoleesky on 24th February for drug-related crimes. Mohbad went live on Instagram to notify the public of a threat Naira Marley was to his life. In October, Mohbad took to Twitter to reveal the physical torture Naira Marley subjected him to. This time, Mohbad successfully departed from Naira Marley's Marlian Music to erect his label.
9. Kizz Daniel
Rela called Kizz Daniel out in February and immediately released the song Buga. The UK-based singer claimed Kizz Daniel's Buga sampled some parts of his song.
Kizz Daniel was dragged on August 9th for missing his show in Tanzania. He returned with a press statement claiming he forgot his bags.
8. Burna Boy
On June 12th, Burna Boy was accused by The Flowolf, another singer, of shooting at a couple at Cubana Club.
On August 23rd, angry Burna Boy publicly disrespected his friend, Wizkid, because of the latter's fans' incessant bant strikes.
On 14th November, Steflon Don, Burna Boy's former girlfriend, tagged her ex-lover a "mummy's boy" after multiple shows of similar gravity.
7. Oladips
On January 27th, Oladips released a diss track, a caricature of Reminisce's Alaye To Se Gogo, to counter his former label executive's glee over his downfall.
On the 28th of March, rapper Oladips blamed Ruger after a female fan touched his dickprint on stage while performing. Angry Ruger had left the stage immediately. Oladips and his colleague, CDQ, publicly blamed Ruger for not practicing what he constantly preaches in his songs.
On December 2nd, Oladips dissed Wizkid over Starboy's claim that rap is dead.
6. Blaqbonez
Blaqbonez began the year with Breaking the Yoke of Love, a controversial anti-love show that took place on February 13th.
Aside from the funny things that almost led him to the brink of controversy on social media, Blaqbonez called Carter Efe out for offering Berri Tiga 5% profits made from the song Machala.
From there, the battle line between the two constantly targeted each other with insults was drawn. Blaqbonez stayed true to his words. He proved he spent so much not to look like Carter Efe when he paid a fat clown to embody Carter Efe in the visuals for Back in Uni, in which he caricatured the works of several other artists.
A passionate follower of Wizkid, when no one could dare, called the Starboy out over his disrespect for rappers. He also weighed in on BNXN's outcry about streaming manipulations.
5. Oxlade
Oxlade's sex tape released on February 9th was big enough a controversy to contribute to his achievement as the most searched Nigerian artiste on Google in 2022.
4. BNXN fka Buju
In August, Buju's alleged girlfriend in Sweden whom he reportedly impregnated released his nude video.
On the same August, 17th precisely, Buju had an altercation with members of the Nigeria Police Force on a Lagos road. The singer then boasted of "spitting" in an officer's face, forcing the PRO to declare interest in investigating his claims.
Before August, Buju had a Twitter confrontation with Ruger following the latter's shitting on him as a "feature merchant" with no solo hits.
Buju, later in 2022, called Ruger out for a perceived shithousery on Don Jazzy. The singer attempted to further discredit Ruger with fingers pointed at the latter and the entire industry for manipulation of streams.
3. Ruger
One of the most troublesome artists at different times in 2022, Ruger first faced an assault on stage, and his angry reaction got the whole internet talking. The singer would return next with stage performances showy of explicit dance steps with different young female fans on stage.
A fighter for his label boss when female DJ Dimple Nipple publicly accused D'Prince of hookup attempts in March.
His response to a fan who claimed Buju is a better singer than him is the genesis of his beef with the Italy crooner. Master in the arts of insults and clap backs, Ruger is responsible for Buju's popular derogation — "fatty bum bum".
A disrespect to Kizz Daniel in an address to the Tanzanians; he wrote on social media to fans in Tanzania that "I am here and I didn't forget my bags". This is a caricature of Kizz Daniel's pretext for missing a show in Tanzania days before that moment.
Another tussle with Buju borne out of perceived jabs thrown at the Mavins and especially Don Jazzy, Ruger claimed songs released on November 10th are noisy.
2. Wizkid
Wizkid's novel address as "Popsy" originated from his pride on Snapchat as the "father" of his competitors in the industry.
Wizkid was dragged on April 22nd for disrespecting Banky W, his former label boss — Wizkid tweeted "lol" on Banky W's claims of owing EME, his first label, two albums before vacating the label in 2014.
Following the release of More Love, Less Ego, Burna Boy was anticipated to be the first Nigerian to headline a show at the London Stadium in the UK — however, Wizkid's decision to schedule his concert for the same venue two days before Burna Boy's anticipated outing scheduled for June 2023, dashed Burna Boy's hope of the anticipated record.
Wizkid has consistently courted controversies since his album release. In a magazine interview, the singer stated his loathing of Hip Hop with a misconceived declaration that "rap is dead".
With his countrymen in the genre lashing out at him, the singer took to Snapchat to broke shame them.
Following this, Wizkid, who's been openly involved with Jada Pollock, his manager, publicly declared himself single with hopes to get two or more girlfriends, to Jada Pollock's dissatisfaction expressed in a counter tweet.
Wizkid's 2022 ended on the note of absenteeism from a show each in Ghana and Ivory Coast, respectively.
1. Portable
Deserving of the Most Controversial African Artiste title for his incessant rants and troublemaking online and offline, Portable is a box of scorpions left open unaware.
Although one cannot possibly document every of his scandalous showmanship notwithstanding, Portable is guilty of the following crimes in 2022:
Firing Kogbagidi, his first manager, upon fame.
Firing Ijoba Na Danku, another manager.
Firing his studio team for mismanagement.
Calling out Nigerian show promoters in Italy for ineptitude.
Calling out Ruger and Buju and offering them the chance to learn music from him. According to him, both only sing about women.
Claiming Johnny Drille needs him to become popular.
Losing two nods at the Headies over his confession of association with a cult group.
Calling out the Headies for the loss.
Calling out Goya Menor, whom he lost the Street Hop category to at the Headies.
Claiming and naming artists who do not have street credibility or are not known in the trenches, like him.
Releasing a satire titled Apostle to mock Apostle Johnson Suleman in response to the pastor's escape from assassination.
Being accused of song title theft by a certain Cameroonian singer.
Reacting with song lyrics to controversies involving other artists like Naira Marley vs Mohbad, Ruger vs Buju and others.
Calling Small Doctor out over a perceived ambush.
Engaging in a fight with fans at a show in Agege.
Making an iconic entrance in a white coffin at Fela Kuti's shrine in Lagos.
---
---
---
---
---

Post Your Bio, Music, Quest Post & More On TheCityCeleb
---
---


---
---
---