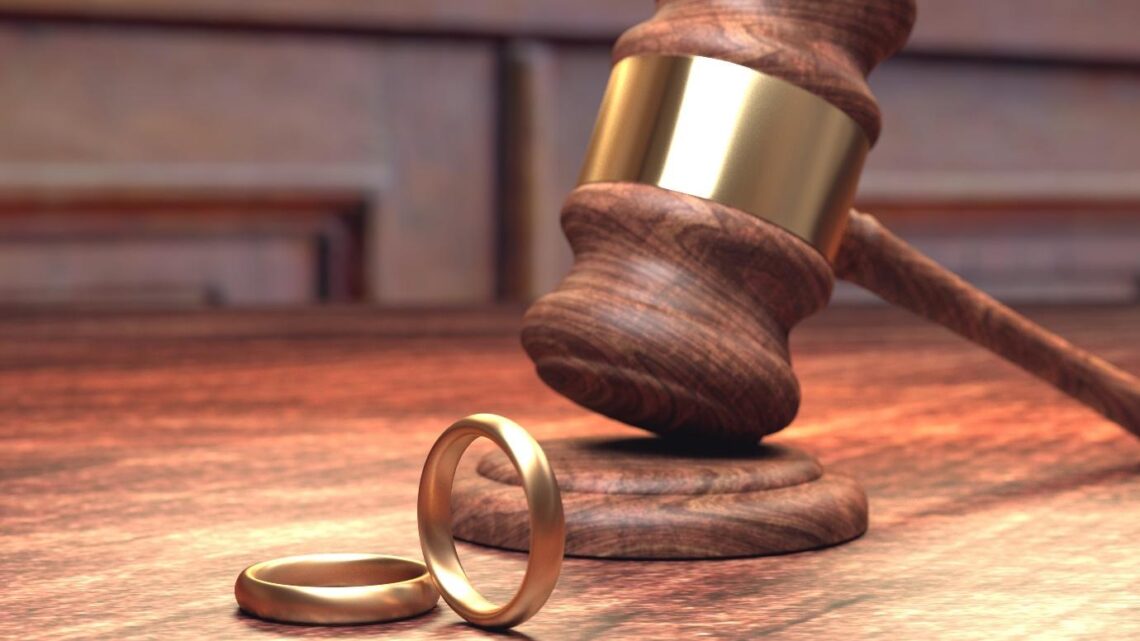 Far from Amicable: 7 Celebrity Divorces That Didn't End Well
---
Talk about 'irreconcilable differences' – definitely an overused term for stars who've decided to call it quits with their significant other. But in actuality, there's no better phrase to describe it – especially if there's an eye-watering amount of money involved. But, if you're worried about most of these celebs, don't bother! Trust us, many of them will still be able to keep their beloved black Amex card.
Chances are, many will still be able to purchase their fancy cars, designer clothing and keep up their expensive hobbies like gambling at the best casino resorts around the world. It's not like they'd be desperate for cash to play at a no-deposit casino at NZCasinoClub to make ends meet. Unless they've taken each other to the cleaners with the lawyers, that is!
1. Amber Heard and Johnny Depp
As if you could escape the absolute trainwreck that was the Johnny Depp and Amber Heard show. From the mystery poop to the pint of wine to the crazy blood wall scribblings, the entirety of their disastrous relationship was laid bare in their 24/7 streamed court case for defamation.
While no one really won, won in the case, who was the real winner? Here was the general public, who witnessed real celebrities in the worst case of a poop-slinging match in real life. Not only that, we were introduced to a cast of 'characters' including Johnny Depp's on-point lawyer Camille Vasquez, over it judge Penny Azcarate, and vaping/driving doorman/witness Alejandro Romero. What a ride, thanks for the memories!
2. Angelina Jolie and Brad Pitt
Angelina Jolie filed for divorce from Brad Pitt in September 2016. That's six whole freaking years ago! And they're still at it! What seemed like a match made in heaven (sexiest man and woman alive) or hell, depending on who you ask (did he cheat on Jen?), has wound up to be one of the longest-running celebrity divorces of our lifetime.
Waaaaay back in the day, there were even T-shirts made up that were Team Aniston and Team Jolie! And now? There's a 2022 lawsuit brought by Brad Pitt about Angelina Jolie illegally selling shares in their Miraval vineyard and chateau in France – where the two got married way back. And the kids? Ooh, la la… what a mess.
3. Erika Jayne and Tom Girardi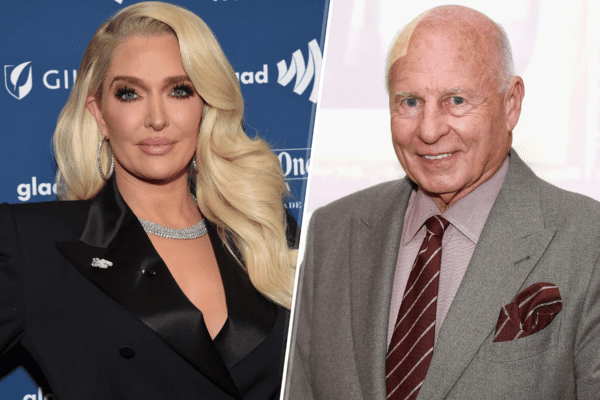 How many f**ks does she give? None! None! None! Not one! Except for trying to keep her Glam Squad around in the case of her divorce, her expensive jewelry, and her status on Real Housewives.
In a case of bizarre twists and turns, Erika Jayne filed for divorce from her (alleged) sugar daddy/husband Tom Girardi in 2020, fresh off the back of Tom Girardi's involvement in embezzling funds from the victims of the Lion Air Flight 610 crash. And then there was that weird fake/real car crash/robbery narrative. And his dementia? And the diamonds? And the lingerie he bought for his mistresses being auctioned off? Hey, if Ryan Murphy doesn't make a TV series about this pair, then we'll all be worse off for it.
4. Kim Kardashian and Kris Humphries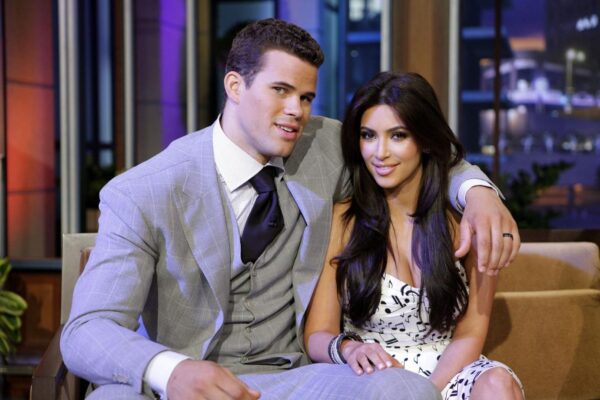 In the famous marriage that lasted a total of just 72 days, Kim Kardashian and Kris Humphries were the couples that set records for their televised wedding extravaganza. And it was tacky. And it was grand. And it really set the scene for the Kardashians as we know it.
The throwaway man. The over-the-top styling and faux emotions. The ratings – oh, god, the ratings. Who even knows where Kris Humphries is now? He's been overshadowed by the circus that was Kim Kardashian's next husband, Kanye West, and the plot-twist next relationship, Pete Davidson. We really hope that Kris Humphries knew what was coming.
5. Miley Cyrus and Liam Hemsworth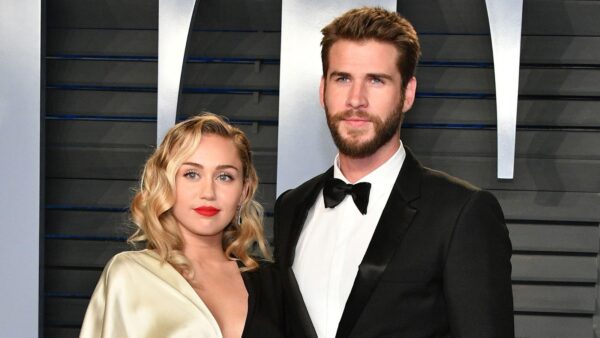 When Miley Cyrus and Liam Hemsworth broke up, we were shocked. The two seemed rock-solid, with a million animals surviving a bush fire and even some transcontinental loving.
Until Miley Cyrus was snapped on a boat making out with Brody Jenner's ex Kaitlynn Carter. And then cosplaying Billy Idol and Perri Lister with Cody Simpson. While Liam Hemsworth lay low in Byron Bay, Australia, probably drinking kombucha and catching some waves, looking wistfully into the distance.
6. Gwen Stefani and Gavin Rossdale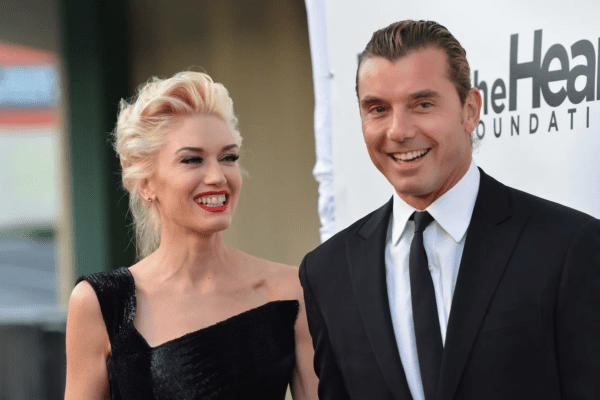 Why is it always the nanny? While Gwen Stefani's current relationship is sickly sweet and almost too much, her marriage to Bush's frontman, Gavin Rossdale, ended with a bang. A cheating scandal in 2017 came to light with a nanny front and center, and it seemed to precipitate divorce for the pair.
Other men who've come under fire for their nanny slips include Jude Law and Arnold Schwarzenegger. If you're a famous female, we won't blame you for hiring a male nanny or just DIY.
7. Mel B and Stephen Belafonte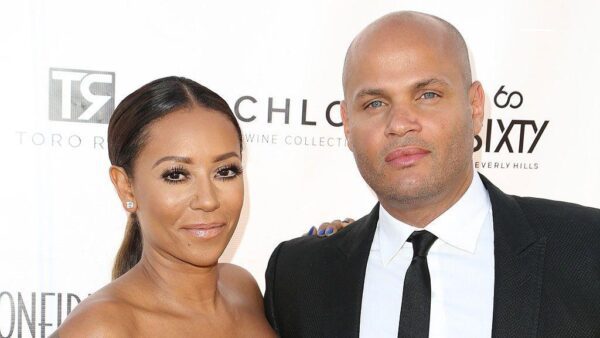 Scary Spice and her husband almost take the cake for their ridiculous antics – they may even be more confronting than Amber Heard and Johnny Depp in their tales of debauchery.
Known for threesomes, drugs, and abuse, these two seemed like peas in a pod – until they weren't. In terms of their divorce, Mel B agreed to pay Stephen Belafonte child and spousal support, perhaps in a bid to stop any further damning evidence coming out.
---
---
---
---
---

Post Your Bio, Music, Quest Post & More On TheCityCeleb
---
---


---
---
---