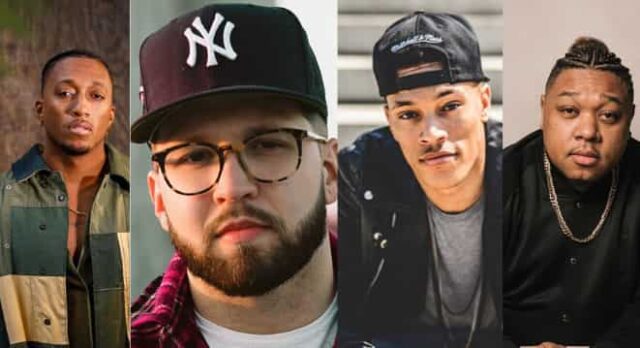 Top 15 Best Christian Rap Artists In The World
---
Hip-hop music was first connected to the gangster culture when it first appeared in America. This idea has become more clear over time. These days, many Christian rappers use their music for evangelism, inspiration, and encouragement.
Rappers who identify as Christians first appeared in society in the 1980s and have since produced many high-caliber songs with a Christian theme. Some Christian rappers have achieved significant success in the music industry today and have won several highly prized prizes worldwide.
Top 15 best Christian Rappers
Since Stephen Wiley's 1986 publication of the first original Christian rap song, the genre has produced a large number of performers. These musicians have created carefully chosen lyrics that inspire people and advance the gospel.
The best Christian rappers of the present are shown here.
Top 15 Best Christian Rap Artists In The World
Top 15 best Christian rappers
15. KJ-52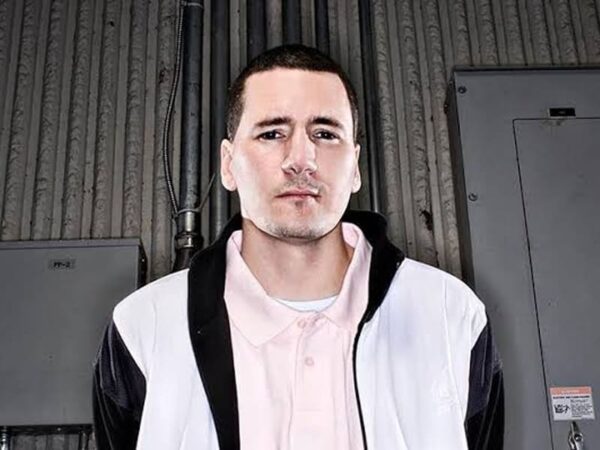 Jonah Sorrentino, better known by his stage name KJ-52, was born on June 26, 1975, and raised in Tampa's Ybor City. When he was 15 years old, this rapper experienced a new birth after years of rebellion and drug abuse. 
He issued a few demo CDs during his formative years as a musician, but they were unpopular. He left his post as a youth minister in 1998 so that he could devote all of his time to rapping.
In April 2000, he released his first album. Since then, he has released 16 more.
Here is a look.
Albums
7th Avenue (2000)
Collaborations (2002)
It's Pronounced Five Two (2003)
Soul Purpose (2004)
Behind the Musik (2005)
Remixed (2006)
The Yearbook (2007)
The Yearbook: The Missing Pages (2008)
Five Two Television (2009)
Dangerous (2012)
Mental (2014)
Jonah (2017)
Jonah Part 2 (2018)
Mostest Wonderfullest Time of the Year (2018) What Happened Was…(2019)
Victory Lap (2020)
One Year Ago (2021)
14. Canton Jones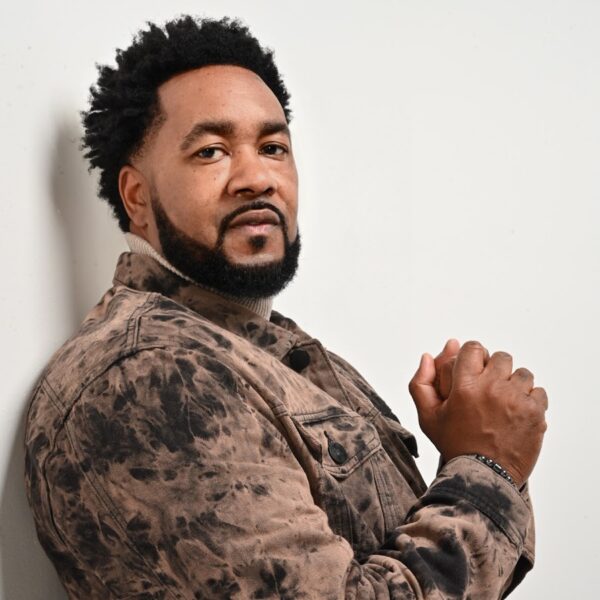 During the preshow for the 32nd annual Stellar Gospel Music Awards, singer Canton Jones accepts the trophy for Rap/Hip-Hop Gospel CD of the Year. On January 9, 1977, he was born in Deerfield Beach, Florida, in the United States. 
He was born into a musical family and began singing at age five. Jones also serves as the pastor of the Free Life Church. He participated in the Glee Club while attending Morehouse College in Atlanta, where he had the opportunity to perform for famous people like Bobby Jones, Oprah Winfrey, Ray Charles, and Stevie Wonder.
Canton Jones also participated in the World Changers Church choir, which Creflo Dollar led. After giving a solo presentation at the church, he attracted many people's attention. 
He has so far put out 13 albums.
Albums
Here is a look.
20 Yrs. 3 Mths. & 12 Days…(2002)
Love Jones (2005)
The Password: Access Granted (2005)
Kingdom Business (2007)
Kingdom Business, Pt. 2 (2009)
Kingdom Business, Pt. 3 (2010)
Dominionaire (2011)
Kingdom Business 4 (2012)
CJ Talks (2012)
Lust, Drugs & Gospel (2014)
God City USA (2014)
I Am Justice (2016)
Kingdom Business 5 (2020)
13. Canon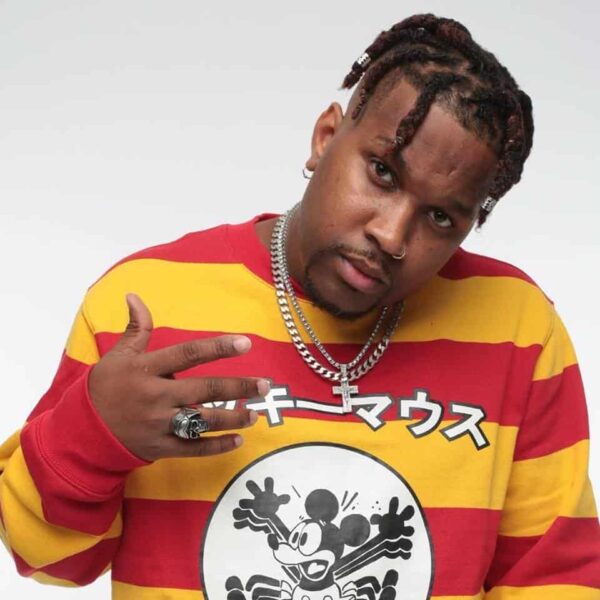 Aaron McCain, also called Canon, is a native of Chicago, Illinois. His birthday is March 1st, 1989. He received hip-hop music instruction from rapper Lecrae by traveling with him on his tours. He served as Lecrae's full-time hype man at the time. 
The Reflection Music Group later signed Canon, and in 2012 he issued his debut EP, Loose Canon: Vol. His second extended play, which he published in 2015, did very well on the Billboard charts.
Albums
Loose Canon: Vol. 1 (2012)
Mad Haven (2013)
Loose Canon, Vol. 2 (2014)
Loose Canon, Vol. 3 (2016)
Going Up (with Byron Juane and Derek Minor) (2019)
Whole Team Winning (with Byron Juane and Derek Minor) (2020)
12. Thi'sl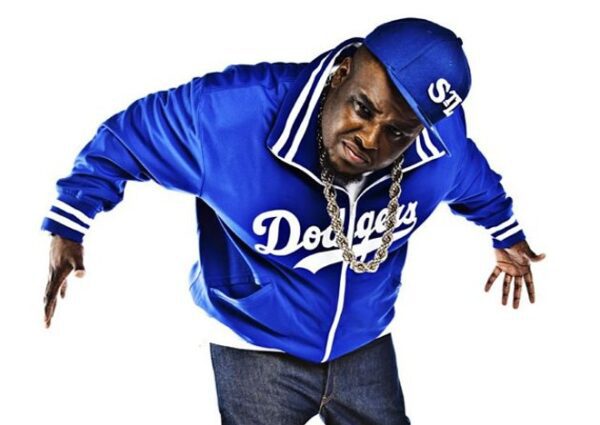 On January 18, 2014, Thi'sl made her way to the 2014 Stellar Awards ceremony at Nashville Municipal Auditorium in Tennessee. On March 17, 1977, he was born in Greenwood, Mississippi. Soon after his birth, he and his family moved to St. Louis, Missouri. 
Thi'sl started rapping at the age of 14 under the alias Uncle Y. However, the gang activities he participated in at the time had a big impact on his music. 
After some time, he abandoned his lifestyle on the streets and turned to gospel hip-hop. These songs by the rapper are some of his greatest; Tears ft. Ellie Holcomb, Let's Get to It King Without a Crown.
---
---
11. Black Knight (BrvndonP)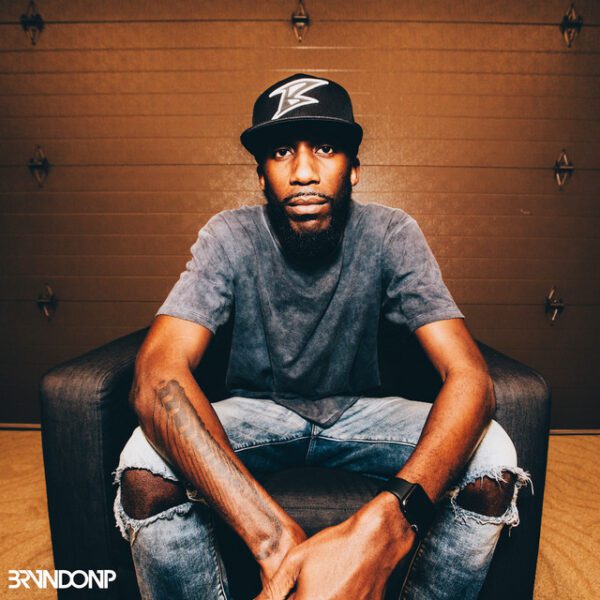 California native BrvndonP' Peavy, who graduated from Pleasant Grove High School in 2010, was born in Sacramento. He worked on a Bachelor's in Audio Engineering. Because the artist's father is also a musician, BrvndonP was exposed to music at a young age. At age two, the boy began playing the drums. 
BrvndonP has performed on stage alongside artists such as Canon, Chris Lee, Rhema Soul, Alex Medina, Dmaud, and many more. BrvndonP, a self-titled music collection, was published by him in 2016.
Albums
BrvndonP (2016 )
We Live It (2016) Off the Record (2016)
No Fakery (2016)
10. Bizzle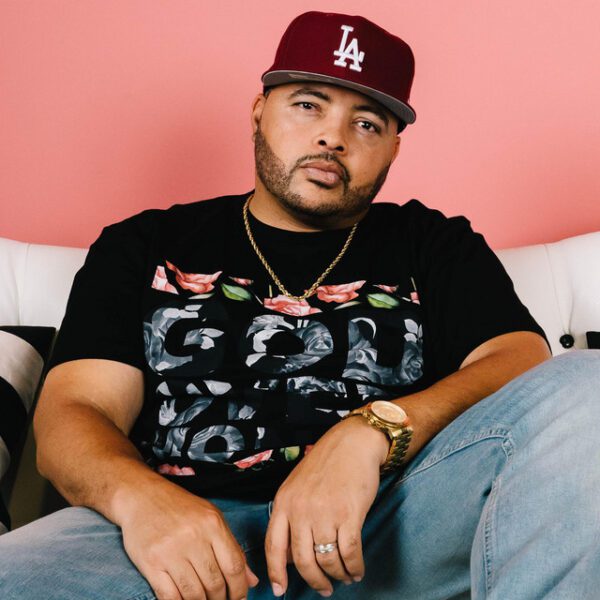 Bizzle, formerly known as Lavyss, is arguably one of today's most divisive Christian rappers. The birth name of the artist is Mark Julian Felder. He made the world take notice in 2010 when he released the song You Got Some Explaining to Do. He was born on July 21, 1983. 
The song criticized popular rapper Jay-Z for making disparaging remarks about Christianity and Jesus. He created a commotion once more in January 2014 when he released the song Same Love (A Response).
The song was a response to Macklemore & Ryan Lewis Same Love. He attacked the media in the song's lyrics for endorsing homosexuality and leveraging the struggle for black civil rights to advance gay rights. 
At the 2013 Kingdom Choice Awards ceremony, he took home the prizes for Rap Single of the Year, Hip-Hop Album of the Year, and Music Video of the Year.
Albums
Tough Love & Parables (2011)
Best of Both Worlds: The Album (with Willie' P-Dub' Moore Jr.) (2012)
The Good Fight (2013)
Well Wishes (2014)
Surrender (2015)
Crowns and Crosses (2016)
Light Work (EP) (2018)
Light Work 2: Bars & Melodies (2019)
9. Derek Minor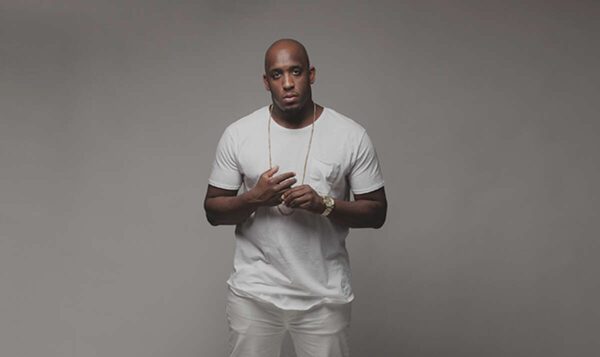 On October 13, 2015, in Nashville, Tennessee, Derek Minor talked in the press room during the 2015 Dove Awards at Allen Arena, Lipscomb University. Derek Johnson, Jr. was born in Pontiac, Michigan, on December 16, 1984. Prior to using Derek Minor, he went by the stage name PRo. 
Derek Minor did not get along with his biological father or stepfather as a child. Due to the latter's drug addiction, the bond between him and a young Derek was strained. 
Derek Minor is a rapper, record producer, screenwriter, entrepreneur, and actor. He is also a founding member of the well-known Reflection Music Group.
Albums
The Blackout (2008)
Redemption (2010)
Dying to Live (2011)
Minorville (2013)
Empire (2015)
Reflection (2016)
The Trap (2018)
By Any Means (2021)
Highlight Tapes, Vol. 1 (2021)
8. Tedashii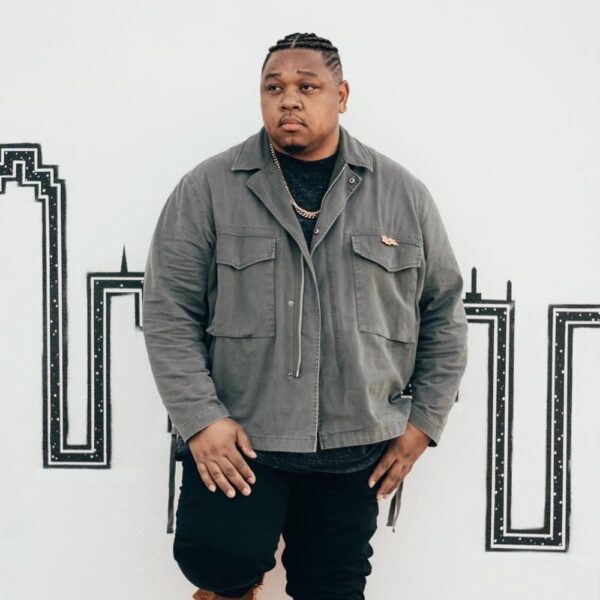 On October 13, 2015, in Nashville, Tennessee, Tedashii gave a news conference during the 2015 Dove Awards at Allen Arena, Lipscomb University. Without a doubt, Tedashii is one of today's most well-known Christian rappers. On March 8, 1977, Tedashii Lavoy Anderson was born in Lufkin, Texas. 
As a member of the 116 Clique connected to the legendary label Reach Records, he made his musical debut in 2005. Although the rapper's upbeat style grabs the attention of most listeners, his songs frequently allude to a deeper story about his music and himself.
Albums
Kingdom People (2006)
Identity Crisis (2009)
Blacklight (2011)
Below Paradise (2014)
Never Fold (2019)
7. TobyMac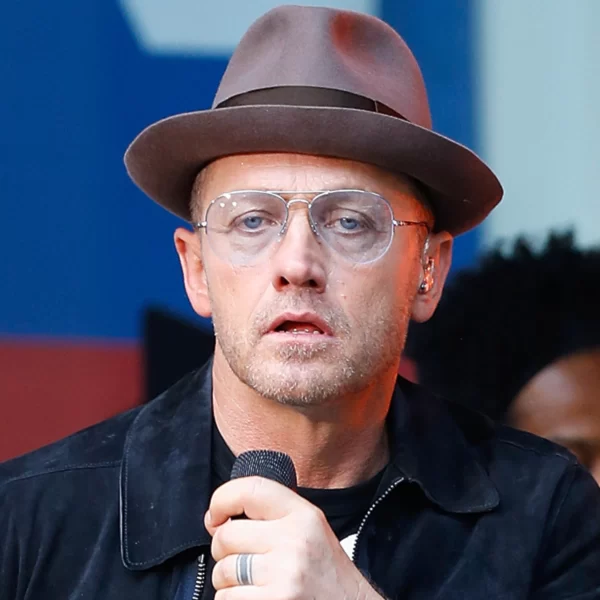 At the 58th GRAMMY Awards Premiere Ceremony at the Los Angeles Convention Center, TobyMac takes the stage to accept the trophy for Best Contemporary Christian Music Album for This Is Not A Test. Some of the best Christian rap albums have been released by Toby McKeehan, better known by his stage name TobyMac. For his Christian hip-hop jams, he has additionally received numerous prizes. 
Dedicated Christians, TobyMac's parents gave birth to him on October 22, 1964, in Virginia. The artist developed a fondness for hip-hop as a child. Together with Michael Tait and Kevin Max, Toby founded the band DC Talk in 1987. 
The band's dissolution in 1999 signaled the start of TobyMac's solo career. Eight Grammys in all have been won by TobyMac, the first of which was in 1993.
Albums
Momentum (2001)
Re: Mix Momentum (2003)
Welcome to Diverse City (2004)
Renovating->Diverse City (2005)
Portable Sounds (2007)
Alive and Transported (2008)
Tonight (2010)
Christmas in Diverse City (2011)
Eye on It (2012)
This Is Not a Test (2015)
Hits Deep Live (2016)
Light of Christmas (2017)
The Elements (2018)
The St. Nemele Collab Sessions (2019)
TobyMac Collection (2020)
Live in Denver (2021)
6. Trip Lee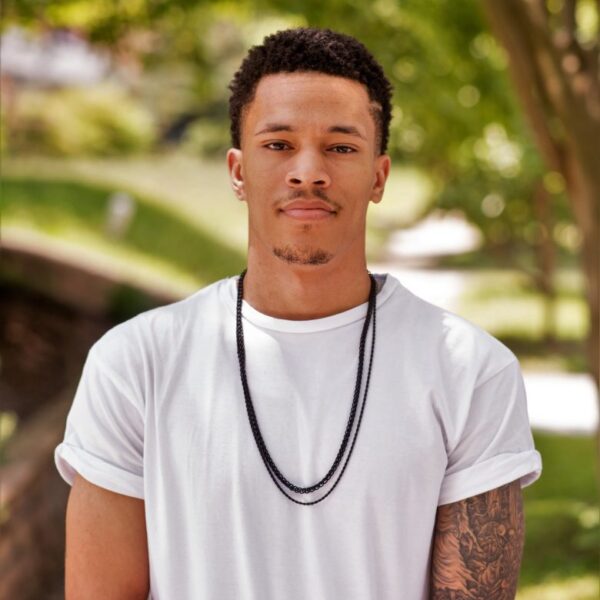 Trip Lee, also known as William Lee Barefield III, was born in Dallas, Texas, on December 17, 1987. In addition to rapping, he is a young adult pastor at Concord Church as well as a musician, author, and poet. When he appeared at age 16 on the Reach Records website, the 34-year-old musician first attracted attention. 
Soon after receiving his high school diploma, he recorded his debut album, If They Only Knew. Trip Lee has put out a lot of albums, but Between Two Worlds, his third featured some of the best Christian rap songs to date. 
It was nominated for two Dove Awards and won the Best Hip Hop Album prize at the 2011 Stellar Awards.
Albums
If They Only Knew (2006)
20/20 (2008)
Between Two Worlds (2010)
The Good Life (2012)
Rise (2014)
The Waiting Room (2016)
5. Kelvin Elijah (KB)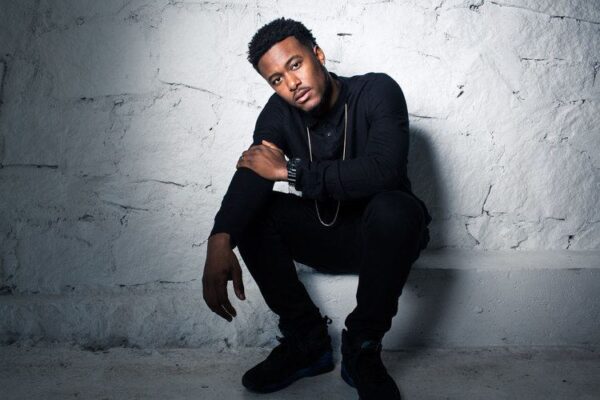 Kevin Elijah "KB" Burgess was born in St. Petersburg, Florida, on July 21, 1988. KB spent around eight years of his childhood in southern Illinois after his family moved there. 
After finishing high school, he enrolled in a Bible college and met other rappers with whom he founded the hip-hop group HGA, which stands for His Glory Alone. 
In 2010, KB signed a record deal with Reach Records. Later, he co-wrote the Go song with renowned rapper Lecrae. Since then, KB has released a number of songs on his own. 
He nevertheless remains a member of HGA. As a solo artist, he has put out many albums, an extended play, a joint album, and a mixtape.
Albums
Weight & Glory (2012)
Delegated & Dedicated (2013)
Tomorrow We Live (2015)
Today We Rebel (2017)
His Glory Alone (2020)
4. Flame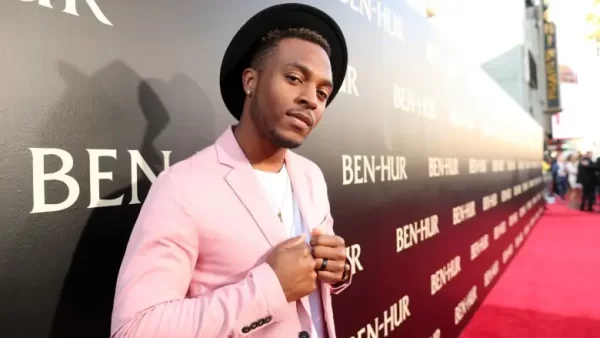 On August 16, 2016, rapper Marcus T. Gray aka Flame, attends the Ben-Hur movie premiere at the TCL Chinese Theatre IMAX in Hollywood, California. The American Lutheran Christian is a native of Missouri's St. Louis. On September 16, 1981, he was born. Flame made raps as his devotional when he was younger, especially in his free time. 
Later, he turned these hymns into hip-hop music. Cross Movement Records soon became aware of him and offered to help him distribute his music. Flame's self-titled debut album was made available through the recording company. 
After releasing four more albums under the company, he started his own, known as Clear Sight Music.
Albums
Flame (2004)
Rewind (2005)
Our World: Fallen (2007)
Our World: Redeemed (2008) –
3. Andy Mineo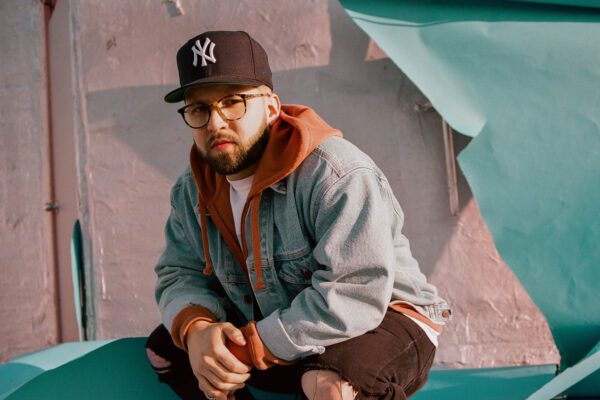 On May 13, 2014, in New York City, artist Andy Mineo performed at SOB's as part of BET's May Music Matters Showcase. He is a Christian rapper, a clergyman, a producer of music videos, an actor, and a music executive. He is most known to most people for being a member of the band 116 Clique. 
The rapper, who is presently signed to Reach Records, was born in Syracuse, New York, on April 17, 1988. Although Andy Mineo had always been a follower of Jesus, he became aware of his lack of spiritual strength following his time on campus. 
At some point, he closed his studio, allowing some time off to deepen his Christian beliefs. After that, he restarted his music career and has since released a few solo albums.
Albums
Formerly Known (2012)
Heroes for Sale (2013)
Uncomfortable (2015)
Magic & Bird (2017)
Work in Progress (2019)
Never Land (2014)
2. NF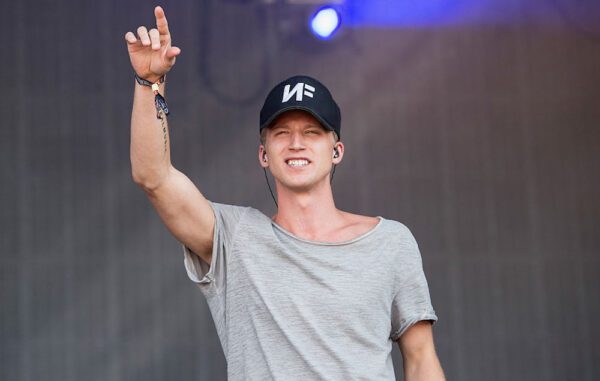 NF performs on September 26, 2019, in Louisville, Kentucky, at Old Forester's Paristown Hall. On March 30, 1991, Nathan John "NF" Feuerstein was born in Gladwin, Michigan, in the United States. His stage name, which is frequently written as "F," is a combination of his first and surname names. 
After her divorce from NF's father, the rapper's mother raised him for most of his youth. His infectious sounds and accessible lyrics make NF's music instantly recognizable to fans of Christian rap. 
But after learning that NF was being abused by his ex-lover, his wife NF's father eventually gained custody of him. His 2009 jam, How Could You Leave Us, is dedicated to his mother, who passed away from illegal drugs.
His inner confusion about why his mother loved drugs more than she loved him was brought out in the song.
NF claims that his negative experiences have molded him into the godly man he is today.
Albums
Moments (2010)
Mansion (2015)
Therapy Session (2016)
Perception (2017)
The Search (2019)
Clouds (The Mixtape) (2021)
1. Lecrae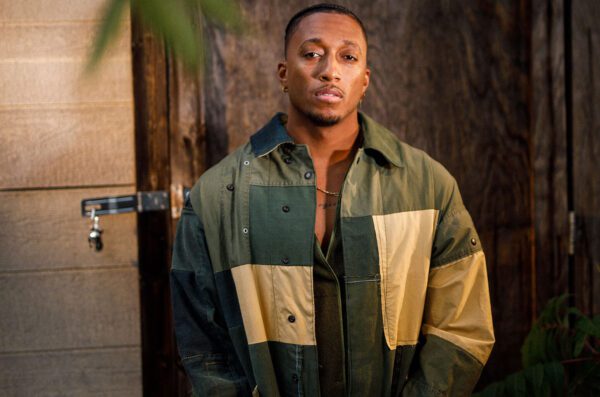 On January 15, 2020, in Atlanta, Georgia, Lecrae attended the 2020 Leaders and Legends Ball at the Atlanta History Center. He is currently at the top of the list of Christian rappers. Lecrae Devaughn Moore is the full name of the musician. He was born on October 9, 1979, in Houston, Texas, and has since risen to prominence as one of the greatest gospel performers ever. 
In addition to rapping, Lecrae is the co-founder and CEO of Reach Records, a record company that has signed some top rappers with a religious background in the country. Lecrae was born and raised by a single mother, and on Sundays, his grandmother frequently took him to church. 
The two-time Grammy winner was sexually molested by a nanny when he was younger.
Albums
Real Talk (2005)
After the Music Stops (2006)
Rebel (2008)
Rehab (2010)
Rehab: The Overd*se (2011)
Gravity (2012)
Anomaly (2014)
All Things Work Together (2017)
Let the Trap Say Amen (2018)
---
---
---
---
---

Post Your Bio, Music, Quest Post & More On TheCityCeleb
---
---


---
---
---