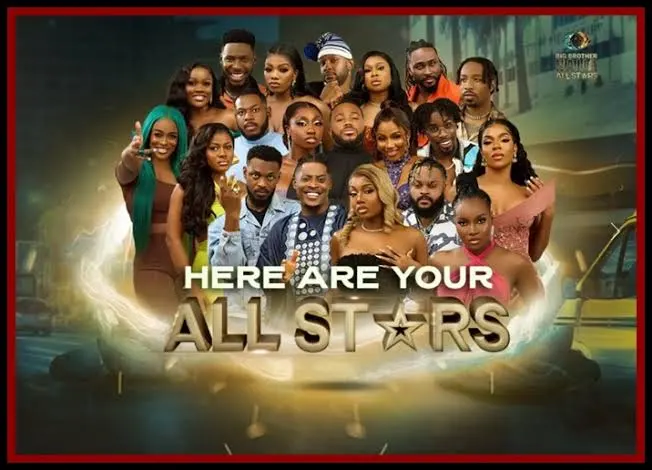 BBNaija 'All Stars' Season 8: Unveiling the Cherished & Favorite Housemates
Posted By
Kaptain Kush

---
The stage is set for an epic spectacle as Big Brother Naija's all-star edition graces our screens. Season eight, in the year 2023, brings back a selection of beloved housemates from previous seasons, and the excitement is palpable.
With the magnetic host, Ebuka, at the helm, promising unscripted drama and surprises, fans are in for a thrilling ride. The headline sponsor, Moniepoint, adds a touch of grandeur and financial backing to this dazzling affair.
Among the returning stars are the suave Pere, the effervescent Uriel Oputa, the captivating Frodd, and the vivacious Somadina Anyama (SOMA). These familiar faces promise sparks to fly and emotions to run high.
But that's not all. Ebuka Obi-Uchendu introduces another wave of fascinating housemates, including the enchanting Cee-C, the mysterious Doyin David, and the magnetic Kiddwaya. The mix of personalities guarantees an explosive cocktail of emotions.
The all-star edition promises a tantalizing twist as these seasoned players reunite within the walls of the Big Brother house. With engaging tasks and unpredictable twists, the next 72 days will be a whirlwind of entertainment and excitement.
So, buckle up and prepare for an enthralling adventure as we witness engaging tasks, legendary parties, and unforgettable moments in the house. The all-star edition of Big Brother Naija 2023 is set to captivate hearts and leave a lasting impression on fans everywhere.
List Of The Housemates
Who are the housemates for Big Brother Naija season 8?
Here are the housemates in the BBNaija all-star edition:
1. Kiddwaya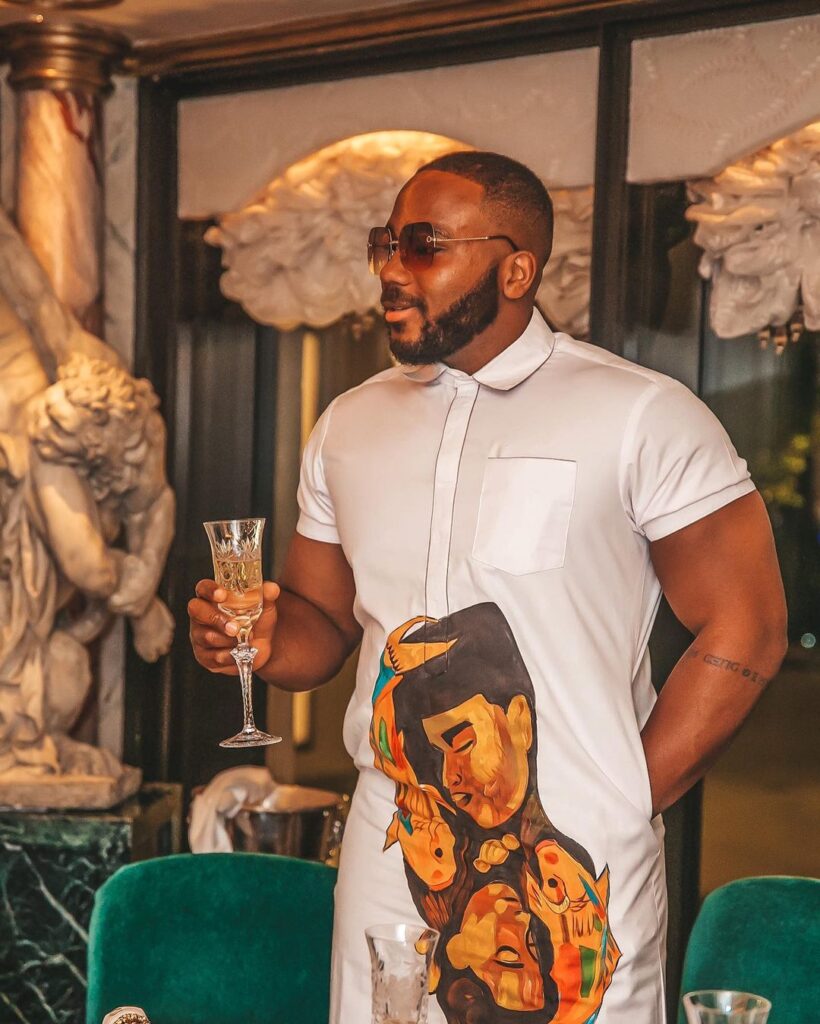 Kiddwaya, the charismatic "Mr. Versace," became a beloved figure among young Nigerians during the gripping saga of Big Brother Naija Season 5 (Naija Lockdown).
His impeccable style, magnetic persona, and special bond with Erica Nlewedim captured viewers' hearts. Outside the show, as the Executive Director of Valley Agricultural and Foods Company and a co-founder at AK Exports, Kiddwaya's entrepreneurial spirit and diverse entertainment pursuits add a lively touch to the All-Stars ensemble.
2. Cynthia Nwadiora (Cee-C)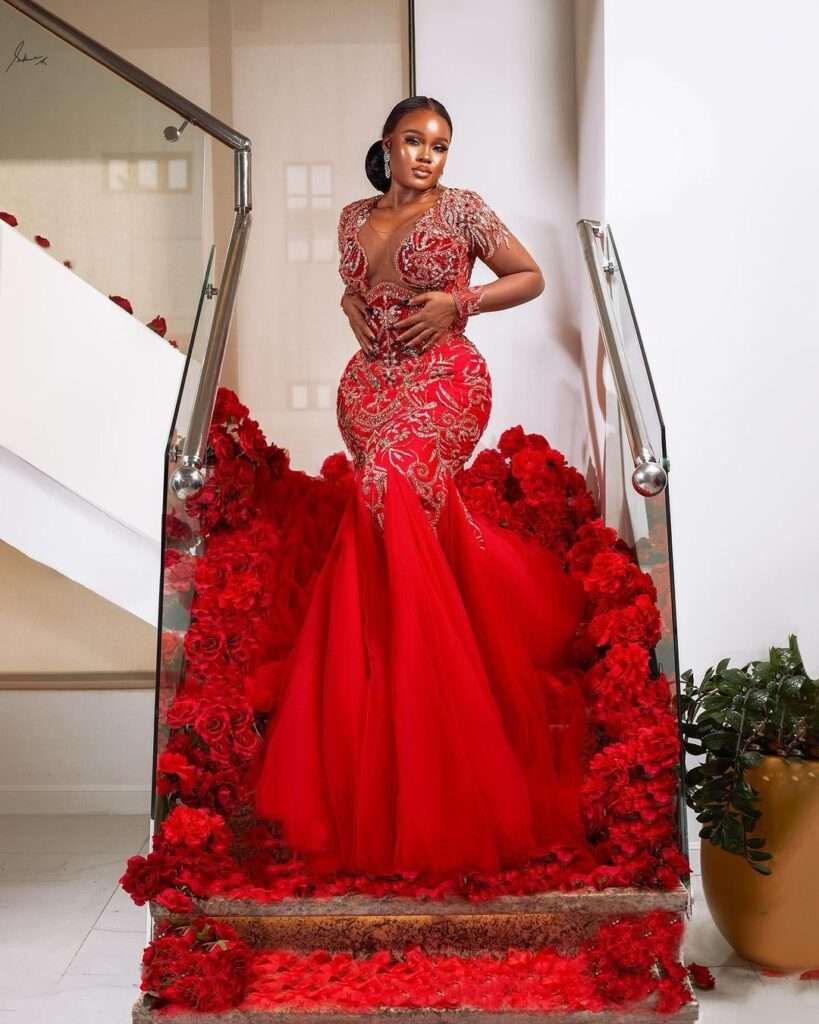 As she's lovingly known, Cynthia Nwadiora, or Cee-C, captured hearts as an internet sensation and lawyer in the enthralling 2018 edition of Big Brother Naija (Double Wahala). Her charisma and allure left viewers spellbound, and her eventful journey in the house, particularly her dramatic relationship with fellow housemate Tobi, became the talk of social media.
Since her impressive run on the show, Cee-C has deftly curated a drama-free image on social platforms, cleverly leveraging her fame to secure prestigious ambassadorial deals and earning recognition as the Fashion Influencer of the Year at the esteemed La Mode Awards. Her popularity soared, and her large following remains eager for more of her enchanting presence.
Given her magnetic aura and widespread fan base, the prospect of Cee-C making a triumphant return to the BBNaija house would undoubtedly be a momentous occasion filled with excitement and nostalgia. Her allure and impressive accomplishments would make her a captivating addition to any All-Stars lineup.
3. Doyin David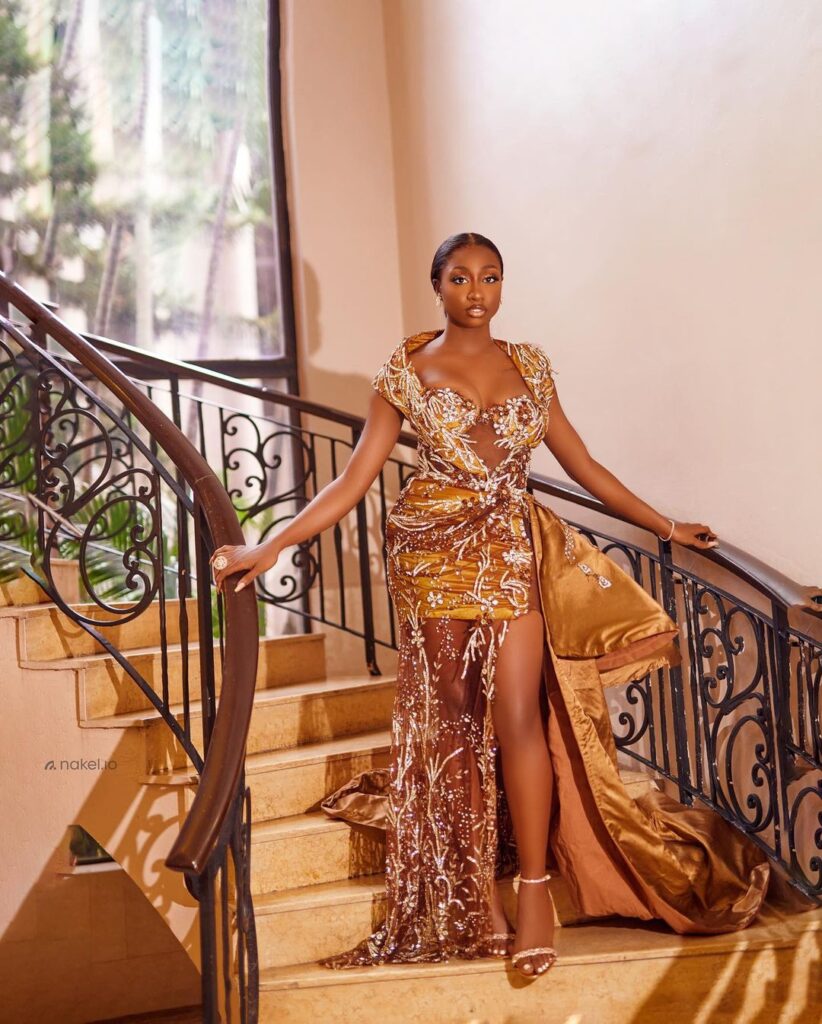 Doyinsola "Doyin" Anuoluwapo David, born August 3, 1995, is a skilled medical radiographer from Nigeria. In addition to her impressive medical career, she has made a name for herself as a captivating reality television personality.
Doyin David has graced the screens as a standout Reality TV Star in the illustrious 7th edition of the Big Brother Naija Show. With fierce determination and charm, she competed alongside her fellow housemates to claim the coveted first place, vying for the remarkable grand prize of 100 million naira.
With her unique background as a medical radiographer, Doyin David brings an intriguing blend of intelligence and charisma to the show, captivating viewers and earning admiration both inside and outside the BBNaija house. Her journey unfolds with every episode as she strives to make her mark in the exhilarating world of reality television.
4. Frodd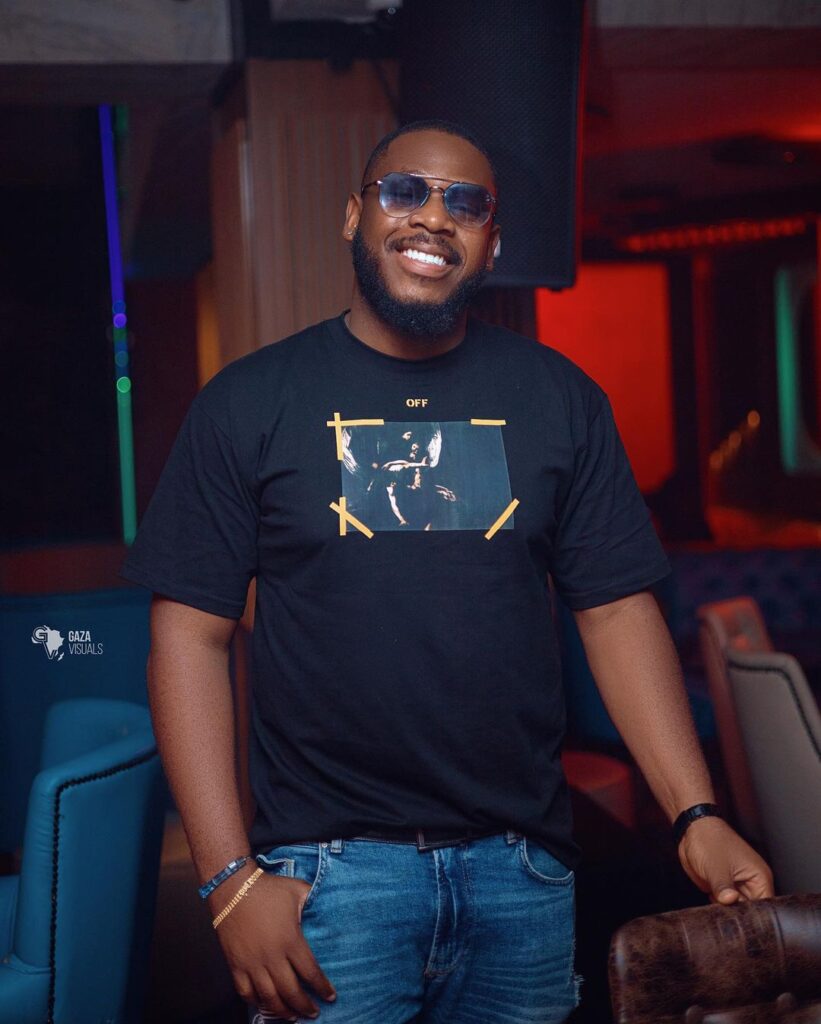 Chukwuemeka Okoye, affectionately known as Frodd, is a talented Nigerian entrepreneur, model, charismatic TV representative, and sales executive.
Frodd's star rose to dazzling heights when he claimed the esteemed runner-up position in the highly acclaimed Nigerian TV show and riveting competition, Big Brother Naija (Pepper Dem Gang) Season 4.
Frodd showcased his unwavering determination and magnetic personality throughout the intense competition, earning him a well-deserved second-runner-up spot. His journey was captivating as he stood shoulder to shoulder with fellow ex-housemates Seyi Awolowo and Omashola Oburoh, trailing behind the triumphant winners, Mercy Eke and Mike Edwards.
---
---
Since his remarkable stint in the Big Brother Naija house, Frodd's charisma and entrepreneurial spirit have continued to shine, solidifying his position as a beloved figure in the hearts of his fans and admirers. With boundless opportunities on the horizon, Frodd's future remains as promising as ever, and his incredible journey inspires aspiring entrepreneurs and reality television enthusiasts alike.
5. Uriel Oputa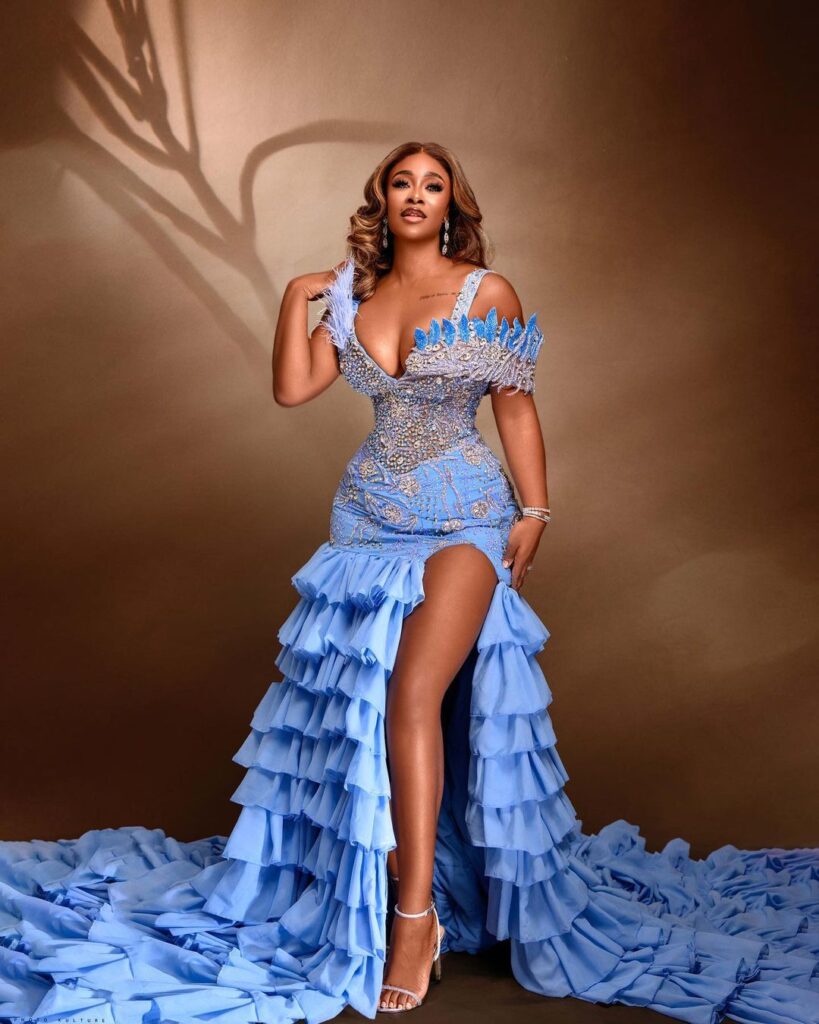 Uriel Oputa, an enchanting Nigerian music artiste, astute businesswoman, and captivating reality TV star, gained widespread recognition for her enthralling journey on the prestigious platform of Big Brother Naija in 2018.
With a unique blend of British and Nigerian heritage, Uriel Oputa was born in the UK, where she spent her formative years before embarking on a new chapter in Nigeria upon completing her education.
As a dynamic entrepreneur, Uriel Oputa wears multiple hats and excels as the brilliant CEO of Uriellondonwigs, a flourishing venture specializing in hair and wigs for women. Her passion and expertise in beauty have made her a prominent name in the industry. Moreover, her culinary prowess comes to the forefront with UUlovesfood, showcasing her love for all things gastronomic.
Uriel Oputa's remarkable journey has inspired fans across the nation, and her unwavering determination continues to shine in her various endeavors. As she delights in her multifaceted career, Uriel Oputa's star rises, leaving a lasting impact in music, business, and reality TV.
6. Pere Egbi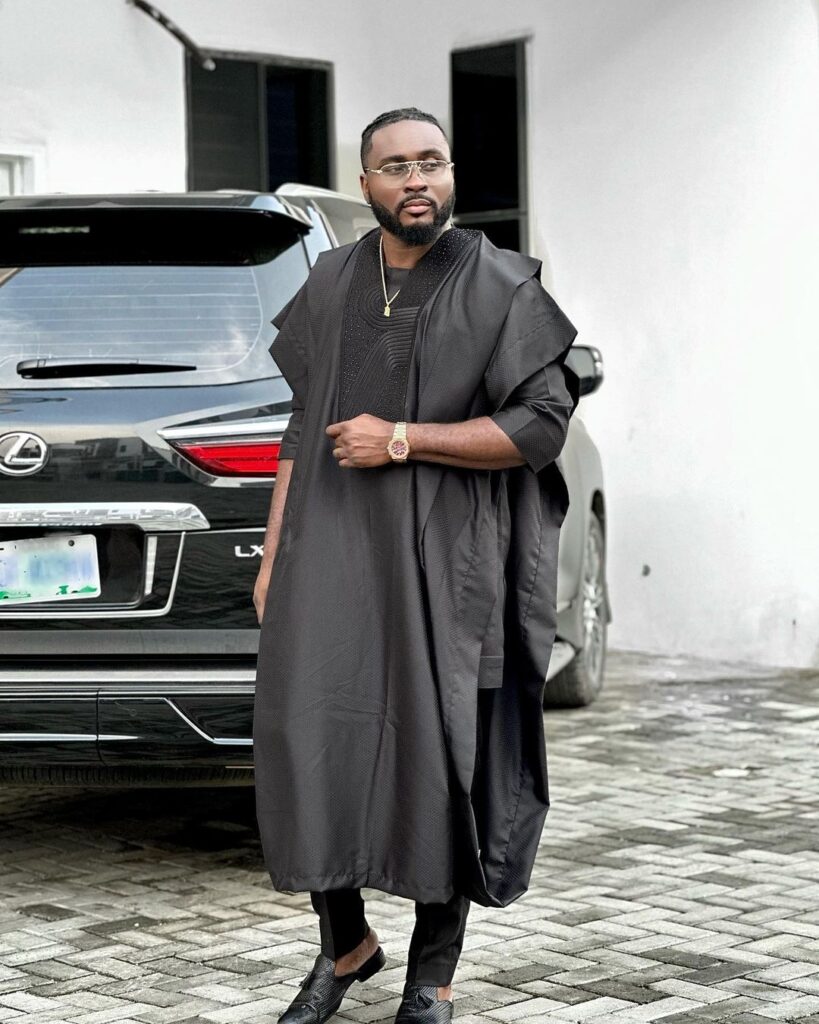 Pere Egbi, a versatile and multi-talented Nigerian-American star, graces the spotlight with an impressive repertoire as an actor, nurse, realtor, newscaster, and captivating reality TV star. Hailing from the illustrious Urhobo tribe, his charismatic presence stands tall at 172cm, making him a prominent housemate in the enthralling Big Brother Naija season 6 edition, Shine Ya Eyes.
Born in the vibrant city of Warri, Delta State, on the 27th of June 1986, Pere Egbi embodies a rare combination of qualities. While he exudes a sense of calm and intelligence, he also possesses a vibrant and fun-loving spirit, making him a true delight to watch. As the firstborn of a close-knit family with two children, he cherishes the memories of growing up alongside his beloved single mother and sibling.
In Big Brother Naija, Pere Egbi's multifaceted talents and magnetic charm have won him numerous admirers. With each passing moment, he leaves an indelible mark on both the show's and viewers' hearts. Pere Egbi inspires many captivating audiences with his enigmatic persona and remarkable journey as he thrives in his multifaceted career.
7. Princess Francis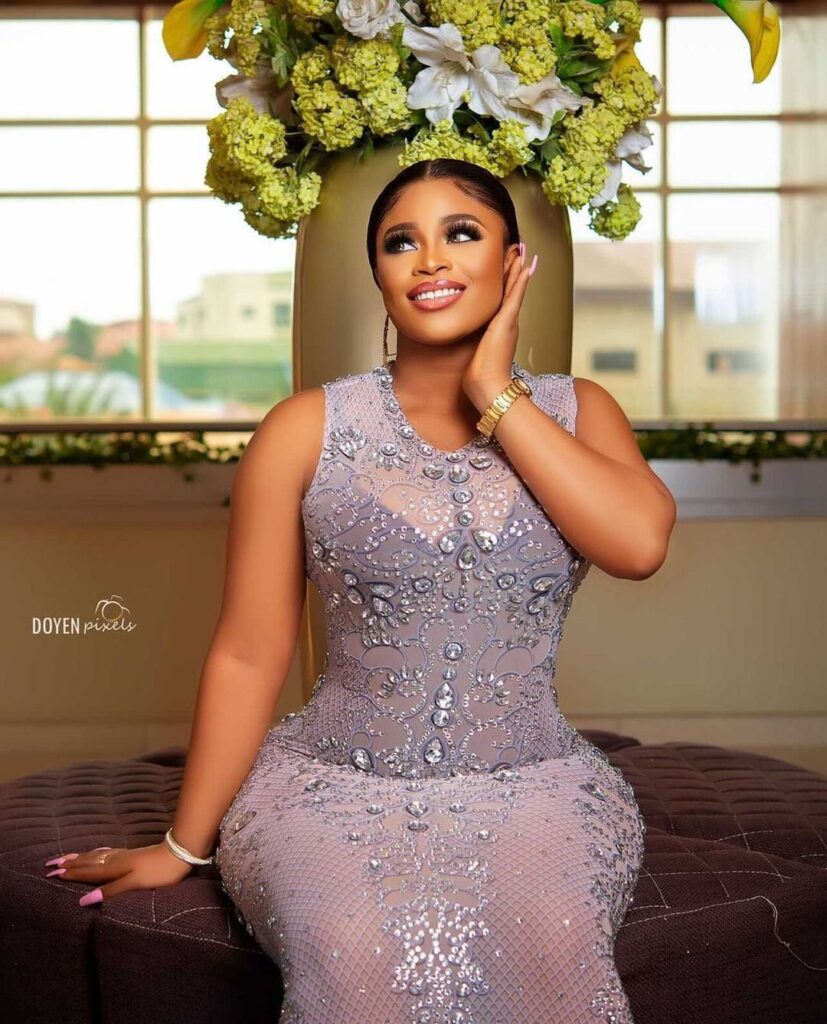 In the mesmerizing Big Brother Naija season 6, the captivating Shine Ya Eye edition unveiled an extraordinary woman, Princess Francis, whose presence exudes an aura of uniqueness and charm.
Born in 1991, Princess Francis embraced an unconventional profession for a lady – a professional Taxi-driver. Her courage to defy societal norms and venture into a male-dominated domain showcases her fearless spirit and determination. Beyond her profession, the 32-year-old possesses a magnetic charm, emanating infectious humor and a delightful personality that leaves a lasting impression on everyone lucky to cross her path.
Princess Francis inspires aspiring women with a tenacity that knows no bounds, showcasing the power of perseverance and the will to conquer barriers in pursuit of dreams. The Big Brother Naija platform allowed her to shine, catapulting her into the limelight and opening doors to exciting new possibilities.
8. Angel Smith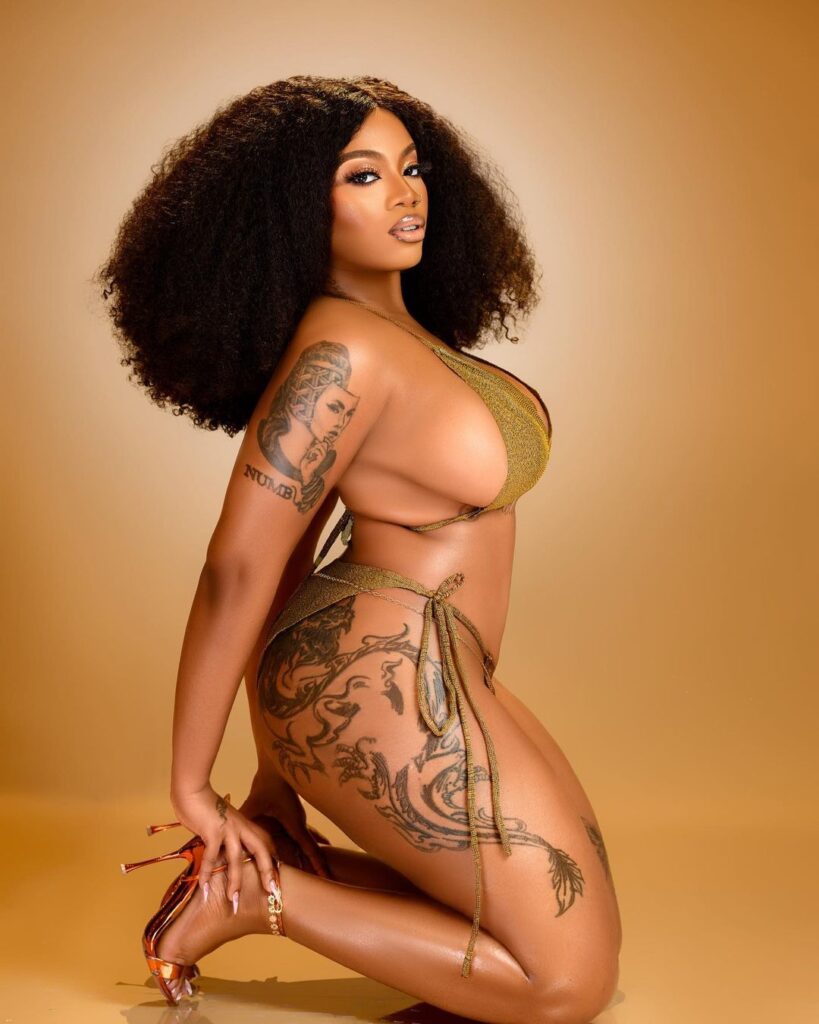 Angel Smith, the unyielding champion of feminism and a sensational Instagram sensation hailing from Akwa Ibom, left an indelible mark on the enthralling tapestry of Big Brother Season 6, the captivating Shine Ya Eye edition. Her radiant aura and magnetic personality garnered her a colossal following of over 1.2 million on Instagram, rapidly ascending her to the echelons of the most beloved housemates in the set.
Angel's path to the prestigious finale, where she claimed a well-deserved 5th place, was extraordinary. Her journey brimmed with resolute determination and a fearless spirit, captivating the hearts of fans and viewers nationwide. Unapologetically outspoken and unafraid to challenge societal norms, Angel Smith's thought-provoking tweets and daring expressions of her beliefs endeared her to countless Nigerians, solidifying her as a true icon of her generation.
As her star continues to soar, Angel Smith embarks on new chapters in her journey, currently serving as an esteemed ambassador for Get Fit Nigeria. Her alliance with illustrious brands like Lipton, Jenny's Glow, and Oppo only adds to the allure of her dynamic presence. Fans, eagerly yearning for more empowering charisma, await her triumphant return to the BBNaija stage, where she is sure to stir the waters again with her fiery spirit and unyielding conviction.
9. Neo Akpofure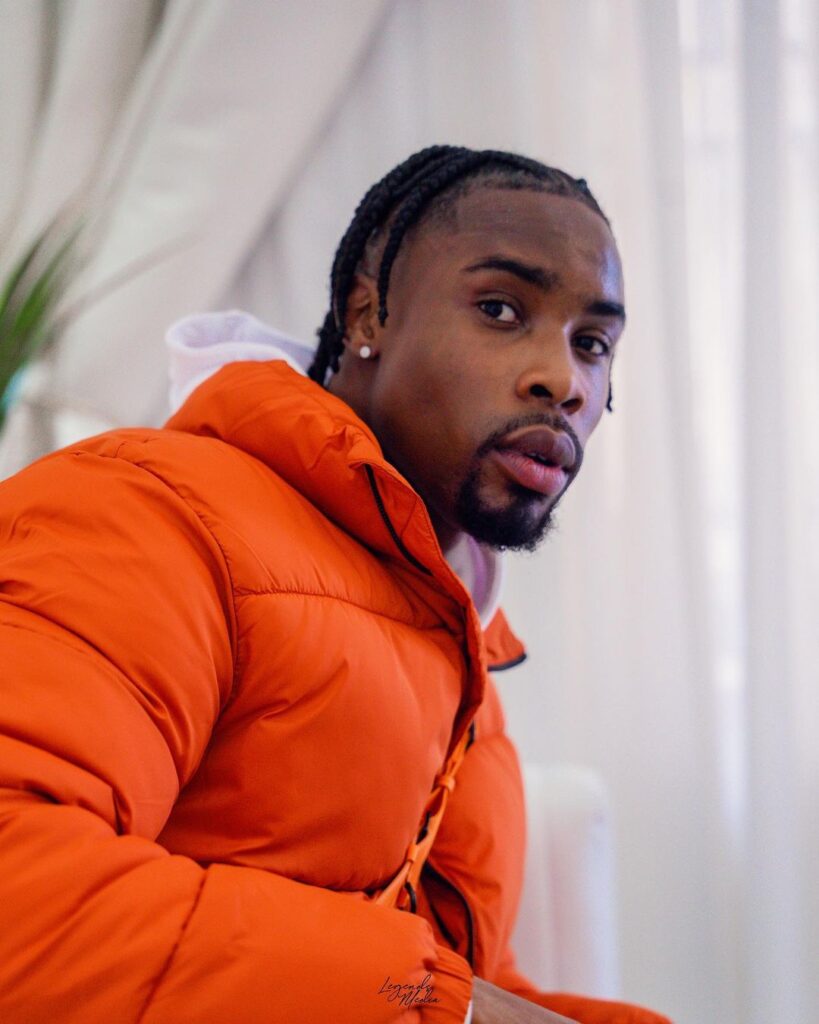 Emuobonuvie Neo Oliseh Akpofure, or simply Neo Akpofure, was born on May 17, 1994, in Delta State, Nigeria. Growing up in a polygamous family with 20 children, Neo was raised by his mother after she separated from his father. His father is a Senior Advocate of Nigeria (SAN), while his mother worked as a prison warder.
Throughout his time in the Big Brother house, Neo Akpofure often spoke fondly of his mother, highlighting their deep bond. Her love and guidance played a significant role in shaping the man who won the hearts of Nigerians during the show.
Neo received his primary and secondary education in Delta State before the global pandemic led him to discover a hidden talent for sketching. Despite being a 400-level student at the University of Calabar, Neo Akpofure decided to take a chance and audition for Big Brother Naija during the pandemic, forever altering the course of his life.
His charisma and charm endeared him to viewers, making him a fan favorite and propelling him into the spotlight. Neo Akpofure's journey from a close-knit family to reality TV fame is a testament to his resilience and adaptability.
10. Alex Unusual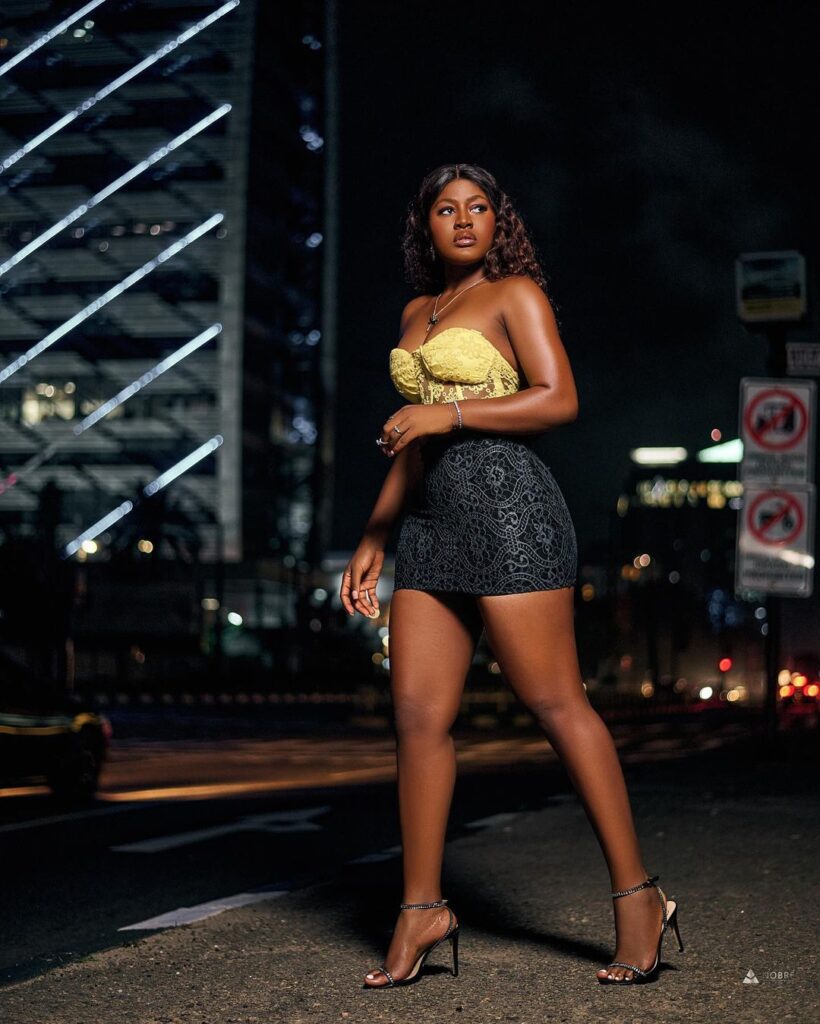 Alexandra Amuchechukwu Asogwa, widely known as Alex Unusual, left a lasting impression on BBNaija fans as the exuberant third runner-up in Season 3 (Double Wahala). Her dynamic personality and remarkable dance skills made her the life of the party, enchanting viewers at every turn.
Since her unforgettable time in the BBNaija house, Alex Unusual's acting career has soared, gracing the screens of numerous Nollywood movies. Her talent shone brightly, captivating audiences with her stunning performances.
Now, as the much-anticipated All-Stars season of Big Brother Naija commences, fans eagerly await the triumphant return of this beloved housemate. Alex Unusual's magnetic presence and infectious energy are bound to light up the stage once more, sparking excitement and joy in the hearts of fans.
From drama to charisma, the BBNaija All-Stars season promises an electrifying spectacle, bringing back adored stars who have made an everlasting impact on the lives of millions. The stage is set for a grand reunion of cherished personalities, rekindling the thrill and passion that made them national household names.
11. Seyi Awolowo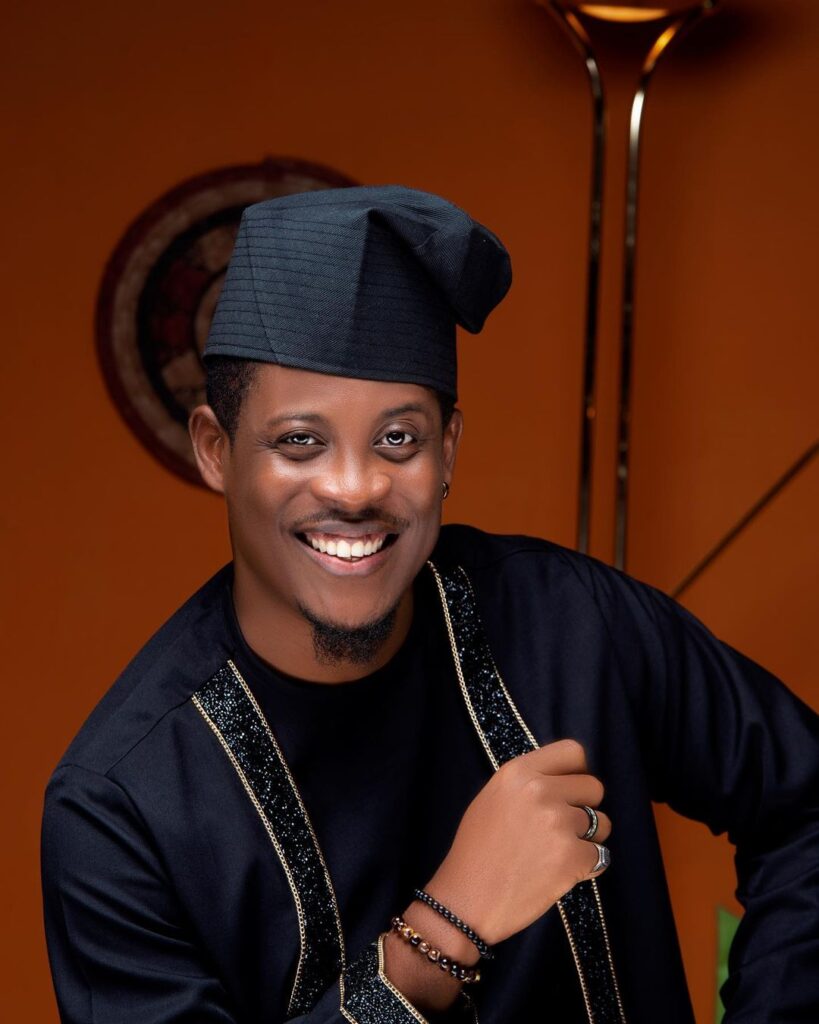 Seyi Awolowo, a remarkable man of many talents, charmed his way into viewers' hearts during his captivating run on Big Brother Naija Season 4 in 2019.
His magnetic personality and engaging charisma set him apart among the vibrant housemates, earning him a respectable fifth place on the final day of the reality show. Hailing from Ogun State and with an illustrious heritage as the grandson of Late Chief Obafemi Awolowo, Seyi Awolowo gracefully embraced his esteemed legacy.
Beyond the confines of reality television, Seyi Awolowo's journey extended into the world of commercials, where he showcased his versatility and allure as a model for prestigious organizations. Venturing into television series, he demonstrated his acting prowess with finesse.
With fans eagerly following his every move, Seyi Awolowo continues to inspire as a true entrepreneur and a living testament to the power of determination. His multifaceted talents promise an exciting future full of boundless opportunities.
12. Ilebaye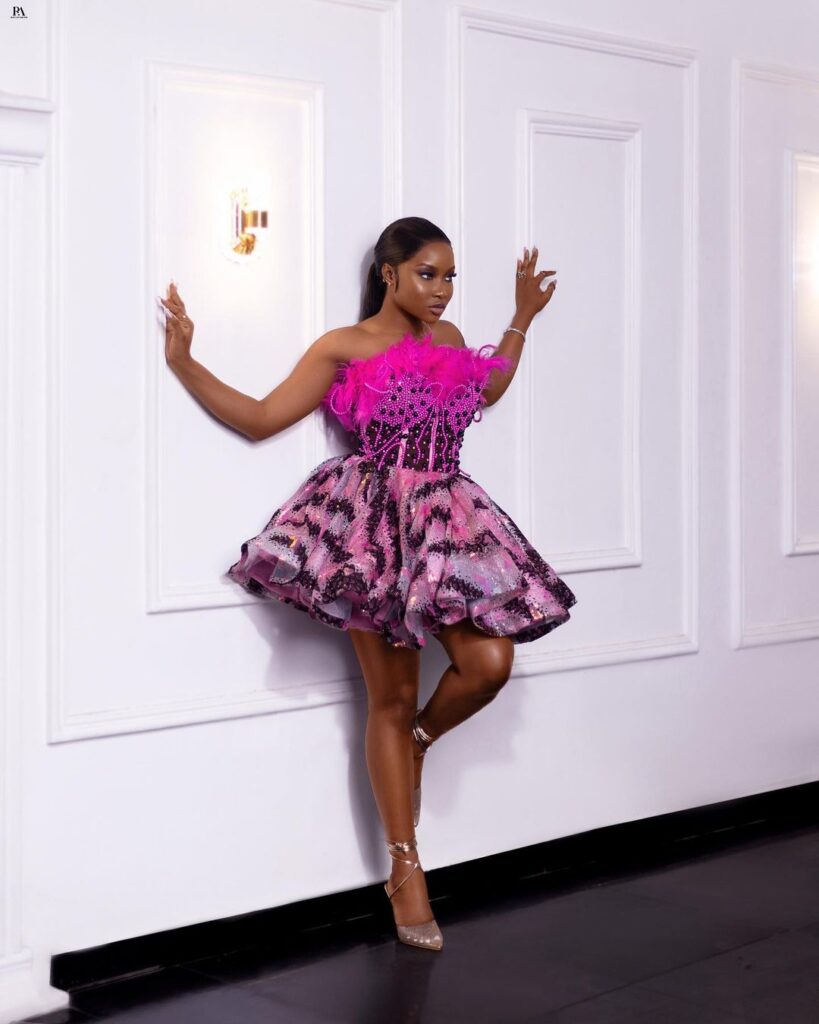 Ilebaye Precious Odiniya, a young and vibrant criminologist, model, and visionary entrepreneur, has gracefully etched her name as Ilebaye in the hearts of millions.
Embracing the spotlight as a captivating reality TV personality, she captured the attention of fans far and wide when she stepped into the coveted Big Brother Naija house.
With an ever-growing fanbase and an internet sensation status, Ilebaye embarked on an exhilarating journey to secure the grand prize of 100 million naira in the enthralling reality TV show. Her presence exudes charm and charisma, making her a formidable contender in pursuing victory.
13. Ike Onyema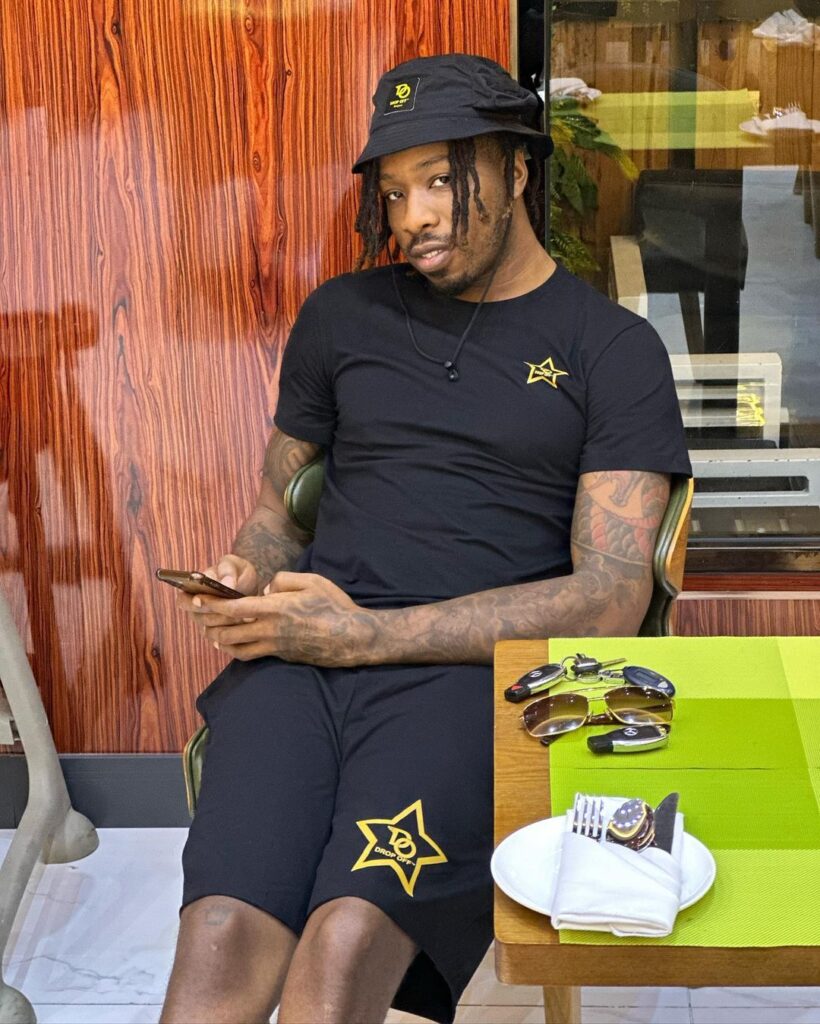 Steve Ikechukwu Onyema, better known as Ike Onyema, is a dynamic Nigerian reality star, model, artist, and astute entrepreneur. He skyrocketed to fame during his captivating stint on Big Brother Naija Season 4, the Pepper Dem Gang edition, leaving an indelible impression on fans.
What truly sets Ike Onyema apart is his intriguing relationship with the show's winner, Mercy Eke, both on and off-screen, further propelling his popularity to greater heights. Born and raised in the United States, Ike proudly embraces his Nigerian heritage, hailing from Imo State.
Beyond his TV persona, Ike Onyema's academic prowess shines through, holding a Bachelor's Degree in Mathematics, showcasing the depth of his intellect. Not content to be confined by a single talent, Ike delved into music, gifting his followers with soulful singles like Foreign and Monica.
14. Venita Akpofure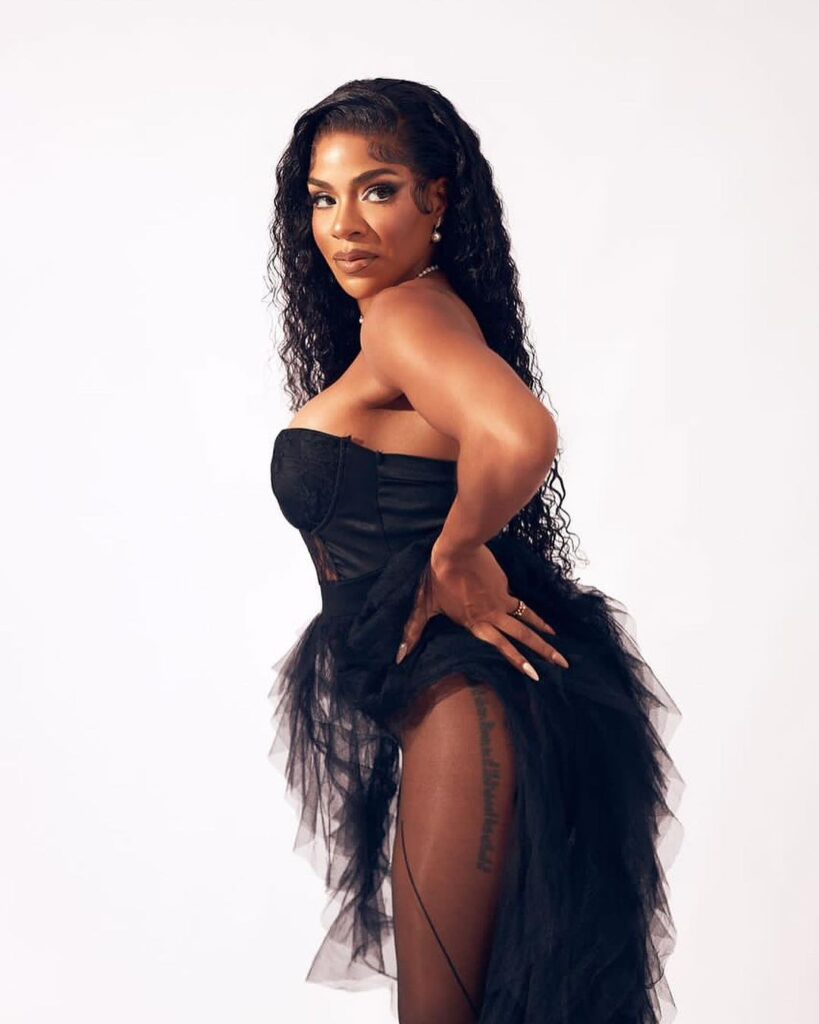 Venita Akpofure, a Nigerian actress, video vixen, and former Big Brother Naija housemate, exudes charm and talent. She has left her indelible mark on the entertainment landscape with captivating roles in movies like "My Village People" and "Unmarried," as well as her appearances in popular music videos.
Beyond the glitz and glamour, Venita Akpofure's personal life has also been in the spotlight. She was once married to Tena Tarka, a prominent businessman from a notable political dynasty. Their marriage faced challenges, and in 2019, they parted ways amid allegations of domestic issues.
Venita Akpofure remained steadfast and resilient, refuting the claims with strength and determination. Her journey inspires others as she embraces her multifaceted talents and stays true to herself.
15. Adekunle Olopade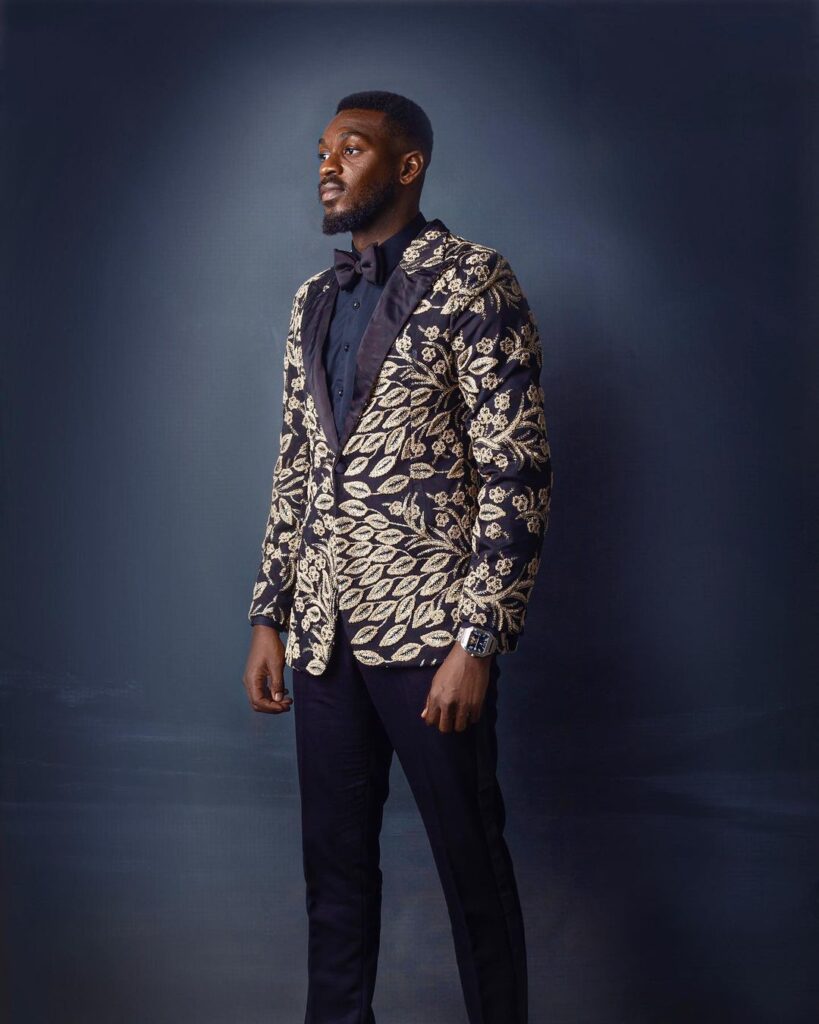 Adekunle Oladimeji Olopade, a versatile Nigerian chartered accountant and entrepreneur, has been making waves in the entertainment sphere since his captivating appearance on Big Brother Naija in July 2022. Endearingly, he often refers to himself as the "Elder Statesman," exuding a sense of wisdom and experience beyond his years.
His magnetic presence on the show has thrust him into the limelight, capturing the hearts of fans and earning him recognition as a rising reality TV star. With his determination and passion, Adekunle Olopade competes with fervor to earn the prestigious title of the Biggest Reality TV Star in Africa, leaving a lasting impression on viewers and making his mark on the continent's entertainment landscape.
16. Tolanibaj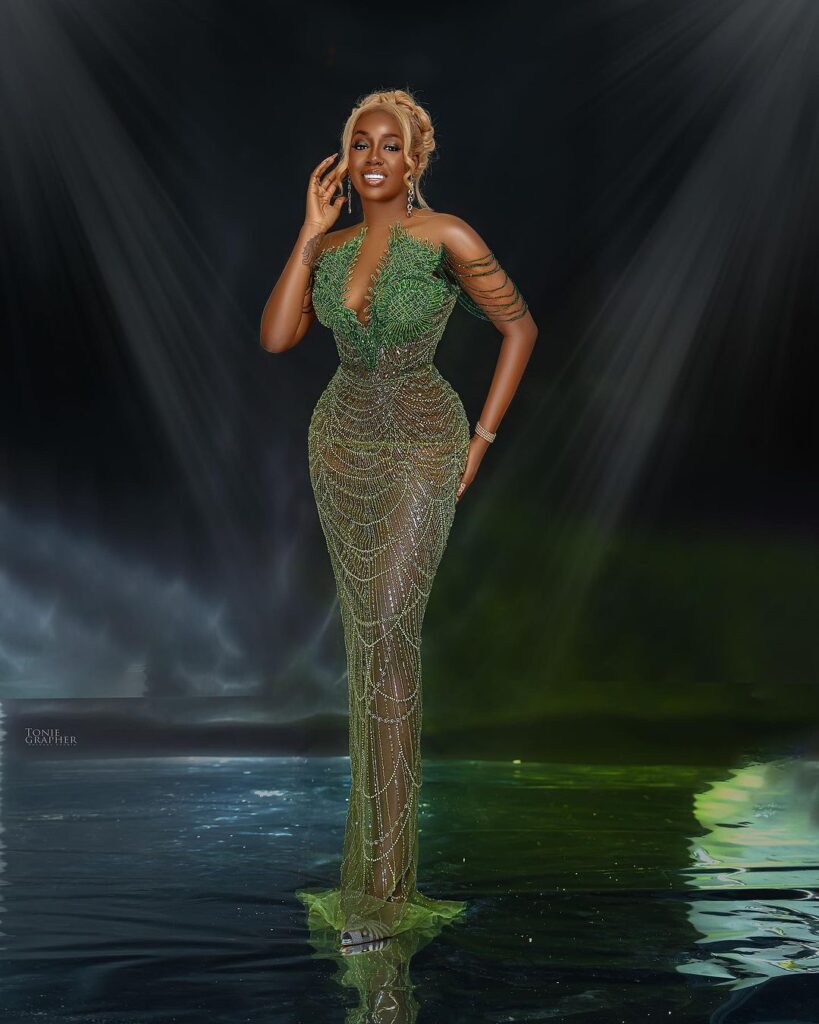 Tolani Shobajo, also known as Tolanibaj or Tbaj, is a prominent name in Nigerian music and media. Born October 25, 1993, she has significantly impacted the entertainment industry, working with Universal Music Group, Aristokrat Records, TooExclusive, and Pulse TV.
Tolanibaj is one of the housemates in the ongoing BBNaija season 5 reality TV show. Apart from her captivating presence on the show, she runs her modeling and event staffing agency called 234nextgen. After completing her nine years of studies in the US, she returned to Nigeria in 2018 to pursue her passion.
Before her Big Brother journey, Tolanibaj worked as an A&R (Artists and Repertoire), collaborating with renowned music brands like Universal Music Group and top Nigerian labels like Aristokrat Records. Her versatility and determination have made her a valuable asset to the entertainment world, leaving a lasting impression on fans and industry professionals alike.
17. Cross Okonkwo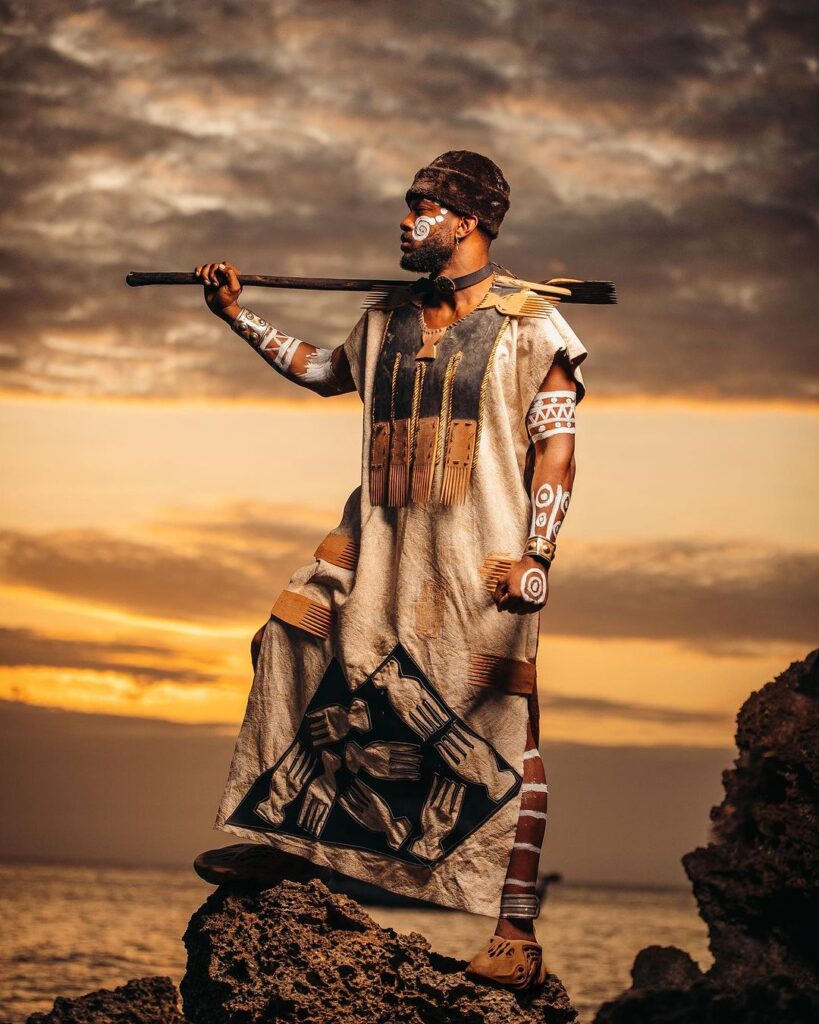 Ikechukwu Sunday Okonkwo, widely recognized as Cross Okonkwo, is a versatile Nigerian TV personality, successful businessman, and fitness enthusiast. His captivating persona and unique passions have earned him a dedicated fanbase and widespread admiration.
Beyond the allure of the television screen, Cross Okonkwo is a fervent lover of clubbing, an avid dancer, a skilled drummer, and an adventurous traveler. His outspoken nature also positions him as an insightful relationship advisor, offering wisdom and guidance to those seeking advice.
In 2021, Cross Okonkwo's journey to fame soared when he became one of the housemates in the sixth edition of the Big Brother Naija reality show, famously known as "Shine Ya Eye." His vibrant presence and dynamic talents have left a lasting impression, and his star continues to shine brightly in the entertainment world.
18. Mercy Eke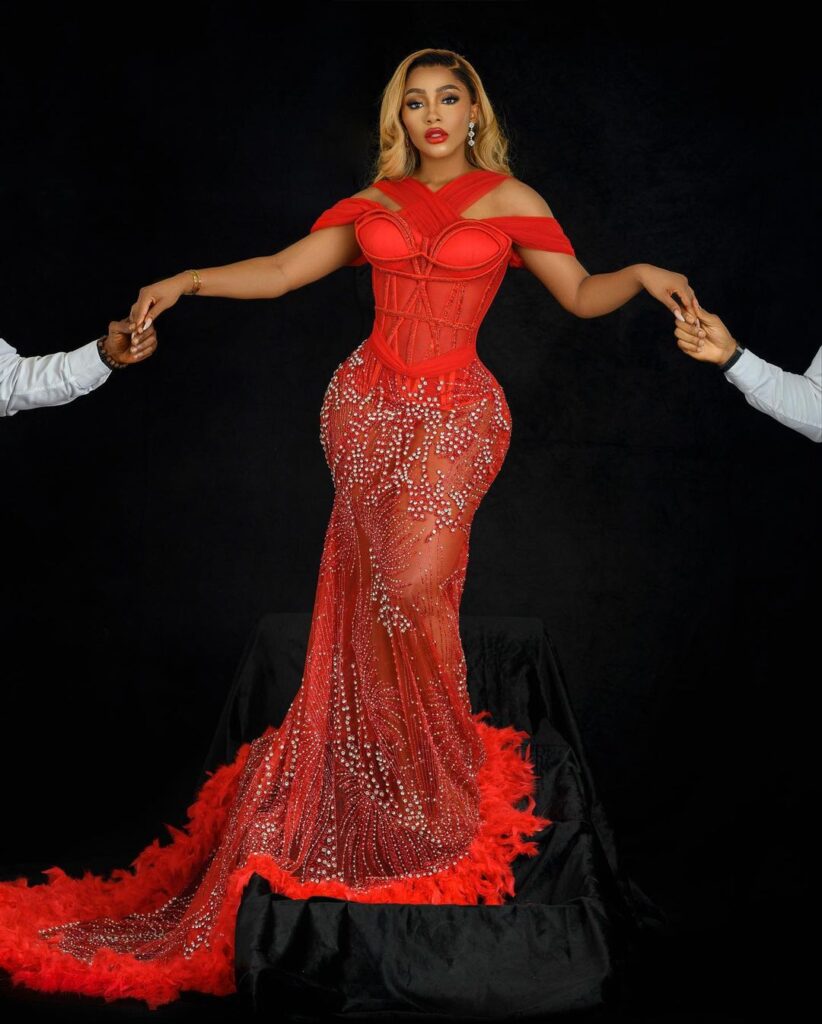 Mercy Eke, a radiant star of Big Brother Naija, defied conventions by becoming the first victorious woman in Season 4 (Pepper Dem). Her bold fashion choices and affectionate demeanor ignited headlines, captivating audiences with her undeniable charm. A woman of many talents, she embraced the roles of actress, media personality, and video vixen, leaving an indelible impression on the hearts of many.
Beyond the show's confines, Mercy Eke's brilliance only flourished as she ventured into entrepreneurship with MNM Luxury. Her tenacity in the house was the bedrock of her business success. Not content with just reality fame, she graced the silver screen with her acting prowess in "Fate of Alakada," solidifying her stature in Nollywood.
In the prospect of an All-Stars reunion, Mercy Eke's magnetic aura and unwavering spirit would shine brilliantly, etching an enduring legacy in the hearts of her fans. With her presence, the stage would be adorned with glamour and resilience, showcasing the essence of Mercy Eke's remarkable journey.
19. Whitemoney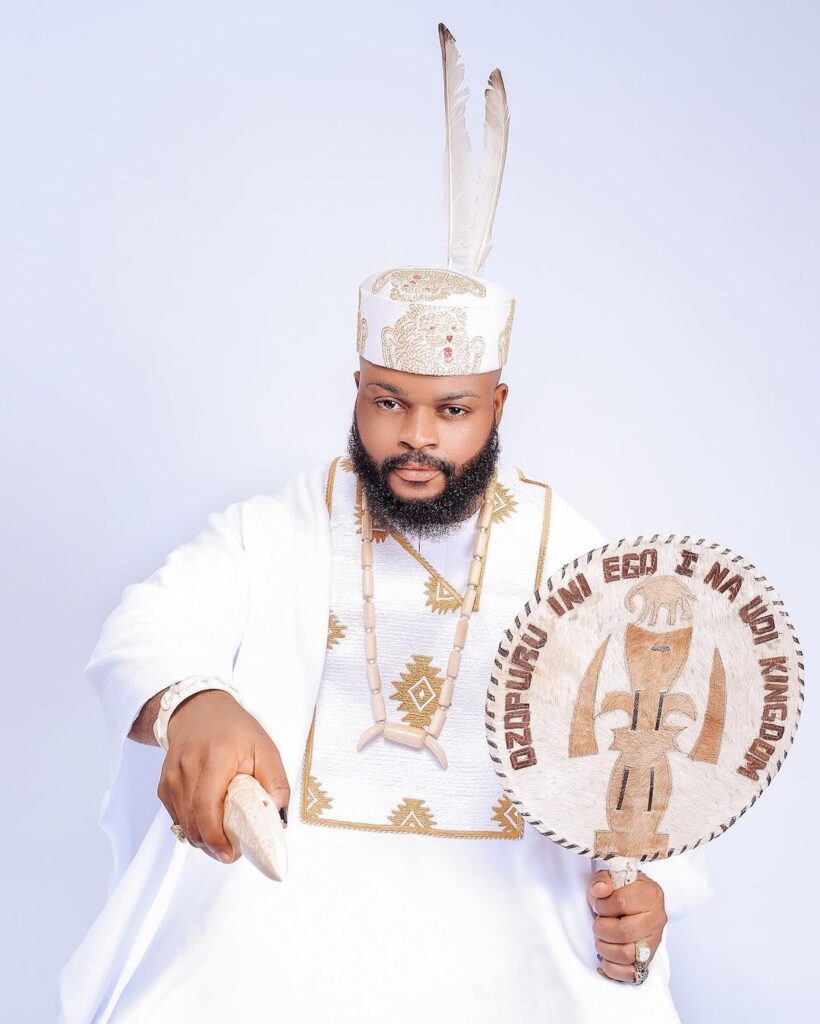 BBNaija's WhiteMoney, known as Hazel Oyeye Onou in the real world, is a rising star on the Nigerian entertainment horizon. Hailing from the quaint town of Awhum in the Udi Local Government Area of Enugu State, his roots are deeply embedded in the richness of his hometown.
Having set his sights on a brighter future, WhiteMoney embarked on a journey to Lagos, leaving behind his Enugu abode to pursue his dreams. Before this leap, he wholeheartedly supported his mother's small food-selling business, epitomizing the essence of filial devotion.
WhiteMoney is in the dazzling spotlight of the 6th Season of the Big Brother Naija (Shine Your Eye) reality show, where his charisma and talents shine with captivating brilliance. As he treads this exciting path, his journey from the serene hills of Awhum to the bustling streets of Lagos exemplifies a tale of tenacity and aspiration.
20. SOMA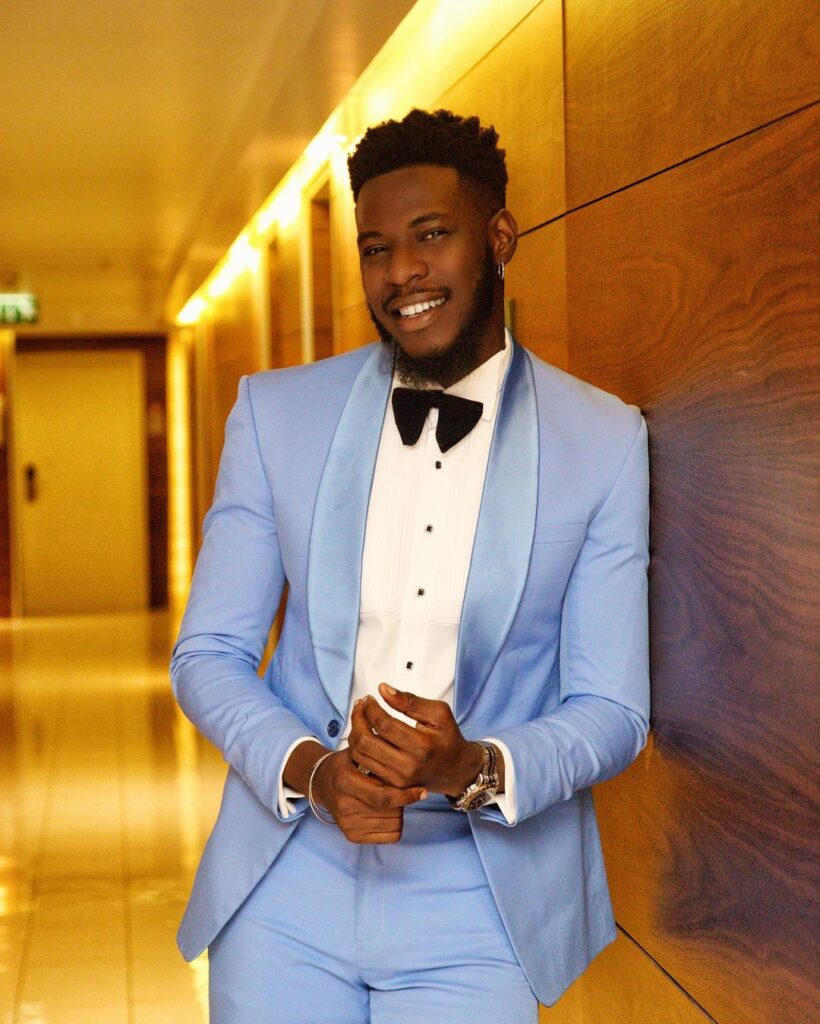 Meet the multi-talented SOMA, born Somadina Anyama on March 20, 2000, a shining star in the Nigerian entertainment galaxy. Gifted with a golden voice, he effortlessly weaves melodies as a singer and songwriter, leaving audiences mesmerized.
SOMA's artistic journey began at the tender age of 8, back in 2003, when he took his first steps onto the silver screen in the comedy movie "Charge and Bail." From that moment, the world witnessed the birth of a young talent destined for greatness.
His charisma and artistry earned him a spot in the prestigious Big Brother Naija season 2, where he captivated viewers with his charm and talent. Beyond the realm of reality TV, SOMA has carved a niche in Nollywood, starring in acclaimed films like "Ordinary Fellows," "Breath of Anger," and "Forest of Promises."
With a passion that knows no bounds, SOMA's journey unfolds like an enchanting melody, resonating with the hearts of those who follow his captivating performances. As he continues to grace both screens and stages, he remains a beacon of inspiration for aspiring artists across the nation.
21. Lucy Edet Essien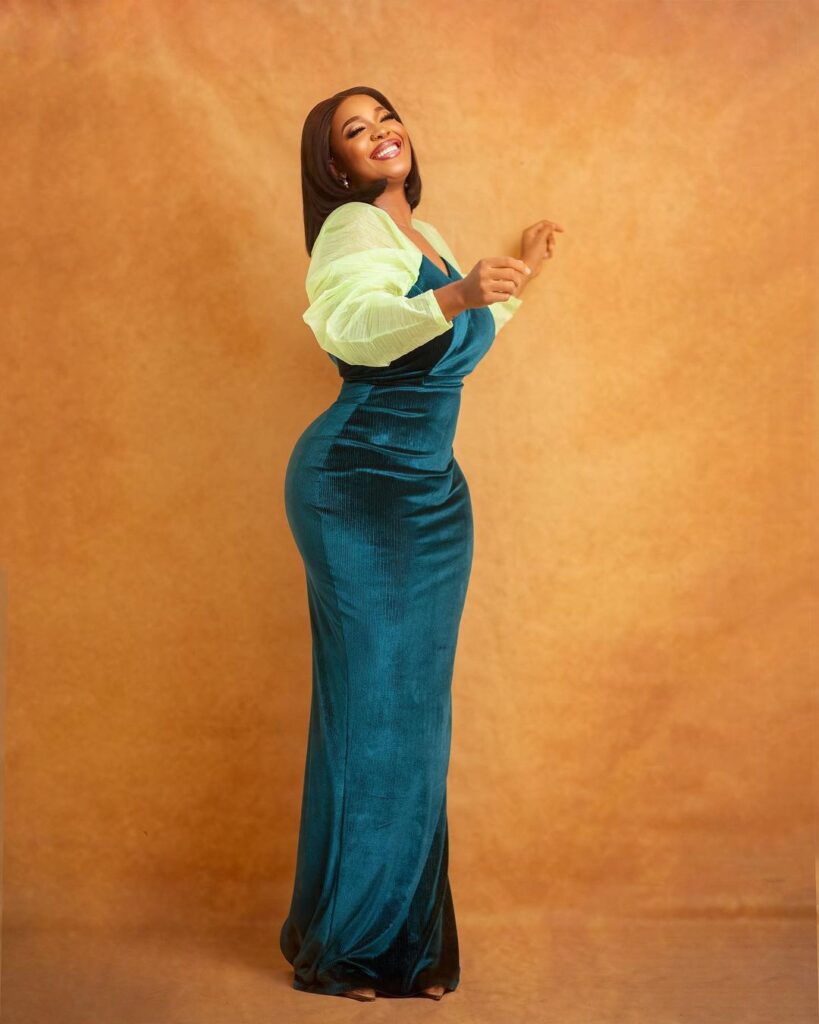 Lucy Edet Essien, born on April 4, 1990, also recognized as BBNaija Lucy, holds a special place as a cherished Nigerian businesswoman, reality TV personality, and influencer in the digital realm. Her net worth shines at $100,000, a testament to her accomplishments and influence in the entertainment landscape of Nigeria.
Her journey to prominence was ignited through her participation in the acclaimed Big Brother Naija reality TV show, where her presence resonated with a broad audience, propelling her into the limelight.
Lucy Edet Essien's allure doesn't solely stem from her TV appearances; her enterprising spirit has woven her into the rich fabric of Nigeria's entertainment world. Her engaging charisma and astute business acumen have solidified her status as a beloved and multifaceted figure in the Nigerian entertainment scene.
22. Omashola Oburoh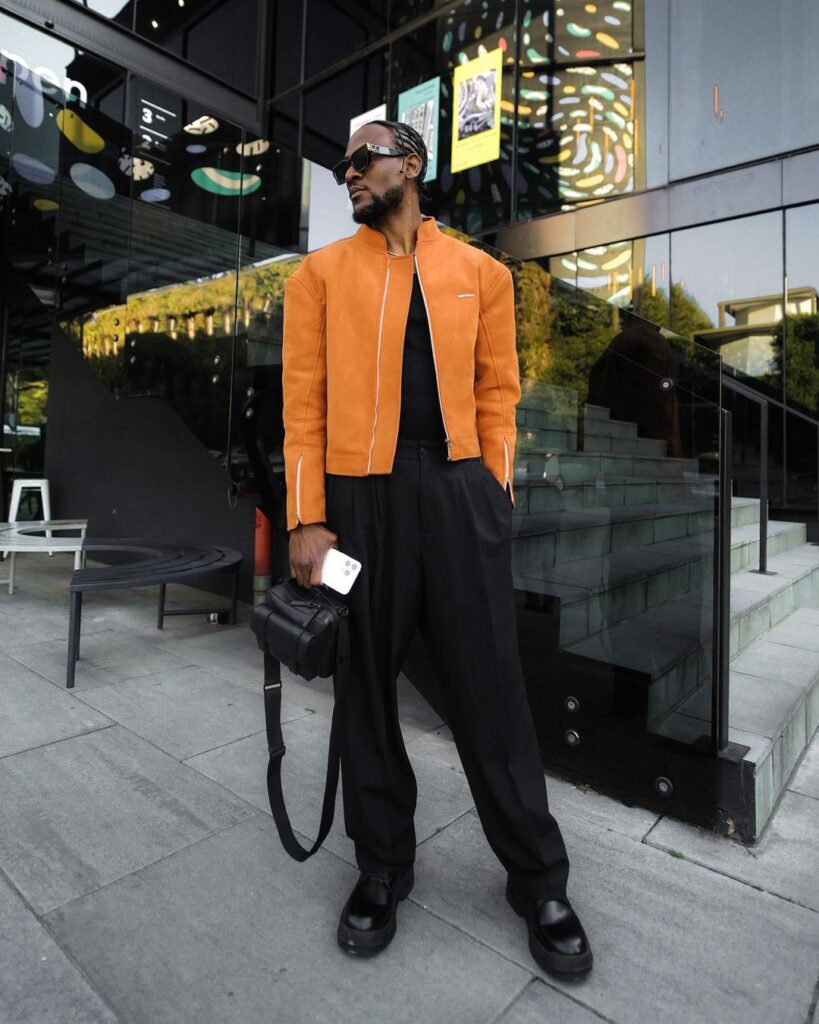 Omashola Sholzy Oburoh, born on March 8, 1981, is a notable Nigerian TV personality and musician. His vibrant identity extends beyond entertainment, encompassing roles as a model, actor, and entrepreneur. His first taste of the spotlight arrived during his spirited participation in the fourth season of BBNaija, named Pepper Dem Gang, in 2019.
While the winner's trophy remained elusive, Omashola Oburoh's resilient spirit propelled him to the position of third runner-up. This achievement attests to his engaging presence, garnering admiration and votes alike.
However, Omashola's impact is not confined to the realm of entertainment. His ventures into entrepreneurship and acting amplify his influence across the digital spectrum, showcasing a multifaceted persona that captivates and resonates.
---
---
---
---
---

Post Your Bio, Music, Quest Post & More On TheCityCeleb
---
---


---
---
---