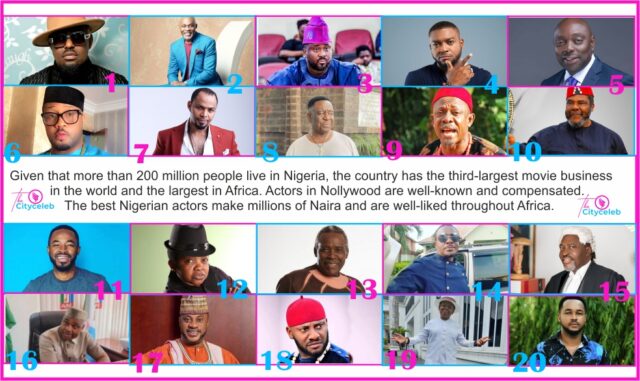 Top 20 Richest Nollywood Actors In Nigeria
---
It will surprise you to learn that Jim Iyke is currently the richest Nollywood actor in Nigeria, with a net worth of 30 million dollars. Your presence on this page indicates that you are interested in learning who the richest Nollywood actors in Nigeria are.
Since millions of Nigerians adore watching drama and continue to mature year after year, it is no surprise that the Nollywood industry has expanded significantly over the years. The performers are expected to be wealthy and well-known because they work for one of the world's biggest movie industries, Nollywood, the third largest in the world.
Given that more than 200 million people live in Nigeria, the country has the third-largest movie business in the world and the largest in Africa. Actors in Nollywood are well-known and compensated. The best Nigerian actors make millions of Naira and are well-liked throughout Africa.
Look at Nigeria's top 20 richest Nollywood actors and their estimated net worth.
20. Nonso Diobi – US$1,000,000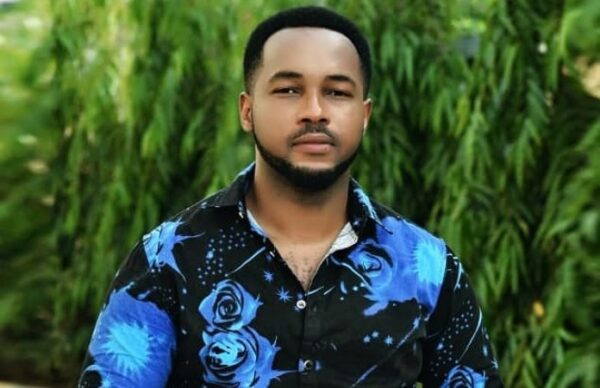 Nonso Diobi is a prominent actor and director from Nigeria. He made his feature debut in the 2001 movie Border Line while majoring in theatre art at the University of Nigeria.
His awesome performance followed this in the Hatred film. Following his significant breakthrough performance in the film Across the Bridge, Nonso Diobi went on to become a household figure throughout Africa.
19. Osita Iheme – US$1,500,000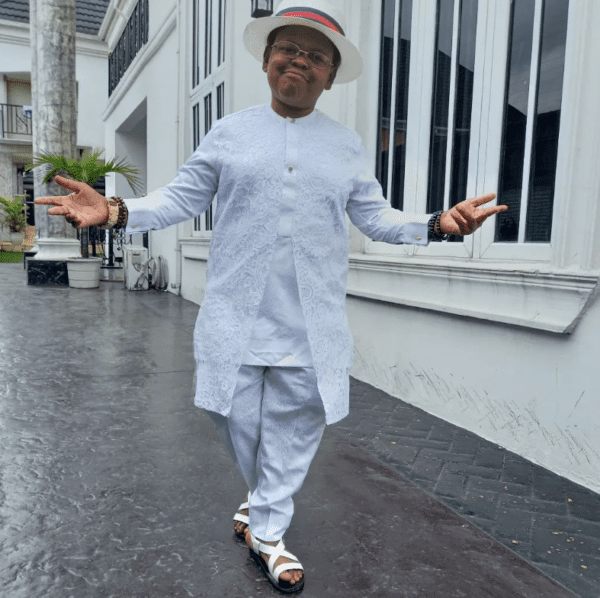 Actor Osita Iheme, MFR, is from Nigeria. He and Chinedu Ikedieze costarred in the movie Aki na Ukwa, in which he is well known for playing the part of Pawpaw.
Due to his involvement in numerous memes, he has lately experienced growth in popularity in India. To inspire, motivate, and excite the brains of young Africans and Nigerians, he launched Inspired Movement Africa. He is thought to be US$1.5 million in wealth.
18. Yul Edochie – US$1,850,000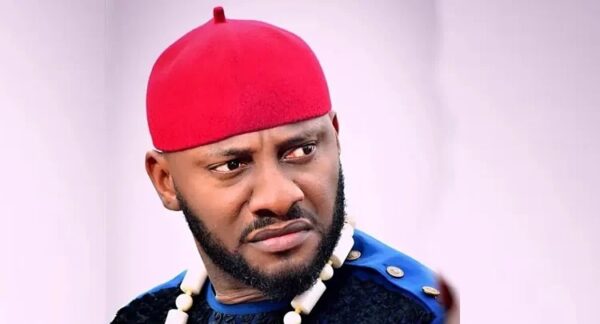 Yul Edochie is a Nigerian actor with the stage name Yul Brynner. The actor, Pete Edochie from Nigeria, is the man's father.
Yul Edochie is a young Nigerian actor who looks amazing in movies but isn't quite as wealthy as his father, Pete Edochie.
17. Odunlade Adekola – US$1,900,000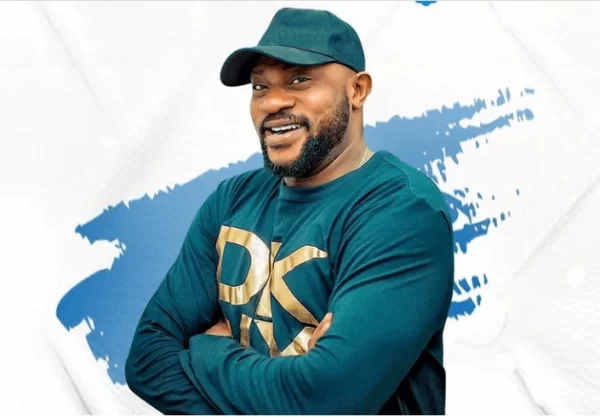 Actor, singer, producer, and director Odunlade Adekola was born and reared in Abeokuta, Ogun State, but is originally from Otun Ekiti, Ekiti State.
Since playing the protagonist in Ishola Durojaye's 2003 film Asiri Gomina Wa, he has been in other Nollywood productions. He runs Odunlade Adekola Film Production as its CEO (OAFP). It is believed that he is worth US$1.9 million.
16. Kenneth Okonkwo – US$2,000,000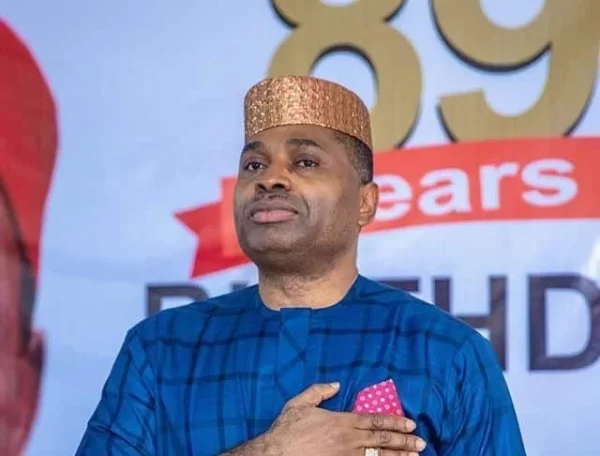 Kenneth Okonkwo, a Nigerian actor who was born on November 6, 1968, is best known for playing MR Andy in the film Living in Bondage.
He received the African Movie Academy Award in 2013 for Special Recognition of the Nollywood Pillars.
15. Kanayo O. Kanayo – US$2,500,000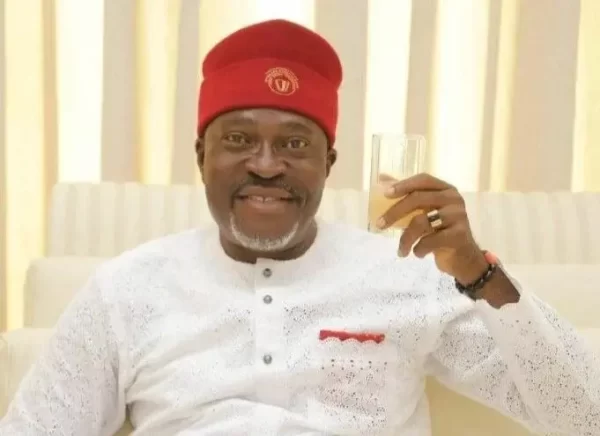 Actor Kanayo O. Kanayo, real name Anayo Modestus Onyekwere, is from Nigeria. He was named the best actor in a leading role at the 2006 African Movie Academy Awards.
Kanayo O. Kanayo made his debut in the motion picture Living in Bondage in 1992. He has appeared in more than 100 movies.
He currently holds the position of United Nations ambassador and goes by the name MFR.
14. Emeka Ike – US$3,000,000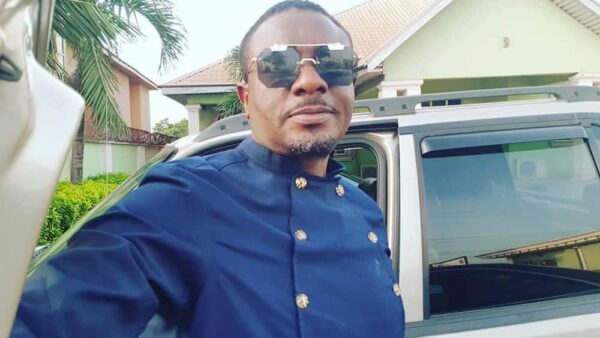 Famous Nollywood actor, director, producer, investor, entrepreneur, television personality, and philanthropist Emeka Ike is also a renowned businessman. He frequently appears in love stories.
He has earned a reputation for being among Nigeria's best-paid and wealthiest actors. He is well recognized for playing the lover boy in romantic comedies and the Casanova, heartbreaker, and occasionally unfaithful spouse in several Hollywood comedies.
13. Olu Jacobs – US$3,500,000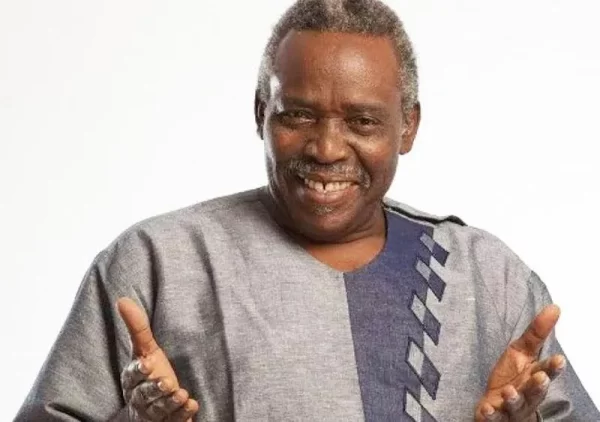 Oludotun Baiyewu Jacobs, better known by his stage name Olu Jacobs, is a well-known actor and film executive from Nigeria. He has acted in several foreign and British television series.
---
---
Many have praised Olu Jacobs as one of his time's best and most well-known African actors.
Olu Jacobs, who won the "Best Actor" award and other accolades, has appeared in over 100 movies. You can take in his brilliance by watching them all. He has a net worth of over 3.5 million dollars.
12. Chinedu Ikedieze – US$3,500,000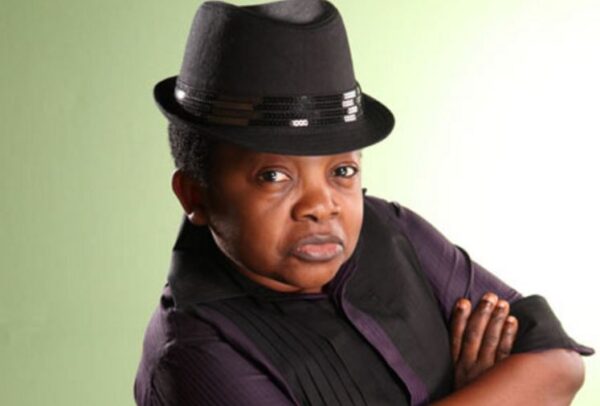 Actor Chinedu Ikedieze, MFR, is from Nigeria. After their breakout performance in Aki na Ukwa, he is best recognized for costarring with Osita Iheme in the majority of films.
In 2007, Chinedu Ikedieze has won the African Movie Academy Awards Lifetime Achievement Award.
11. OC Ukeje – US$3,700,000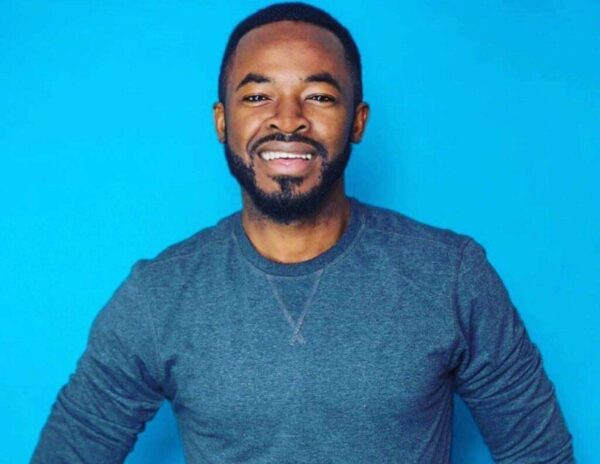 Okechukwu Ukeje, also known as OC Ukeje, is a musician, model, and actor from Nigeria. After winning the reality competition Amstel Malta Box Office (AMBO), he gained notoriety. He has won several honors, including the Nigeria Entertainment Awards, Golden Icons Academy Movie Awards, Nollywood Movies Awards, Best of Nollywood Awards, and Africa Movie Academy Awards. 
He has been in several critically acclaimed movies, including Half of a Yellow Sun, Alan Poza, Confusion Na Wa, and Two Brides and a Baby. Actor OC Ukeje has appeared in numerous movies.
10. Pete Edochie – US$3,800,000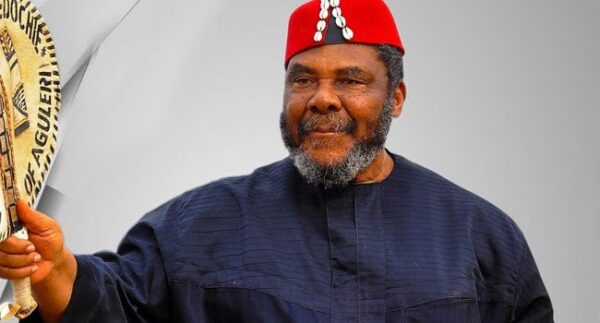 Veteran Nollywood performer Pete Edochie began his career as a broadcaster at the Eastern Nigerian Broadcasting Corporation. He made his acting debut in the 1980s, playing the lead character Okonkwo in Things Fall Apart.
Pete Edochie found fame as an actor after Things Fall Apart, landing parts in television shows and motion pictures.
9. Nkem Owoh – US$3,900,000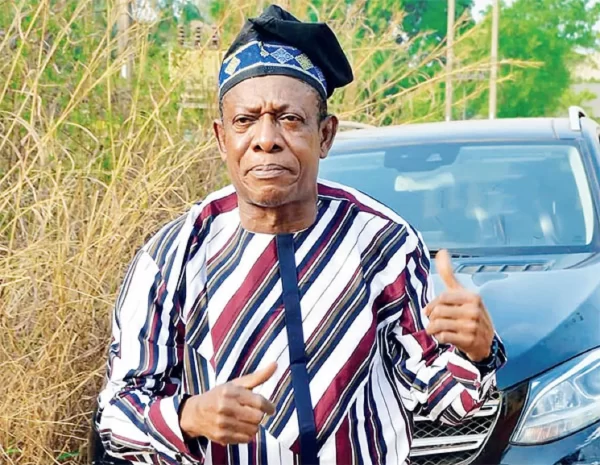 Comedy actor Nkem Owoh began acting in the 1980s. He also appeared in the 1980s comedy TV programs Things Fall Apart and New Masquerade.
Some of his well-known films are Taboo, Ukwa, A Fool at 40, Ghana Must Go, Spanner, Mr Trouble, and Osuofia in London.
8. John 'Mr. Ibu' Okafor – US$4,200,000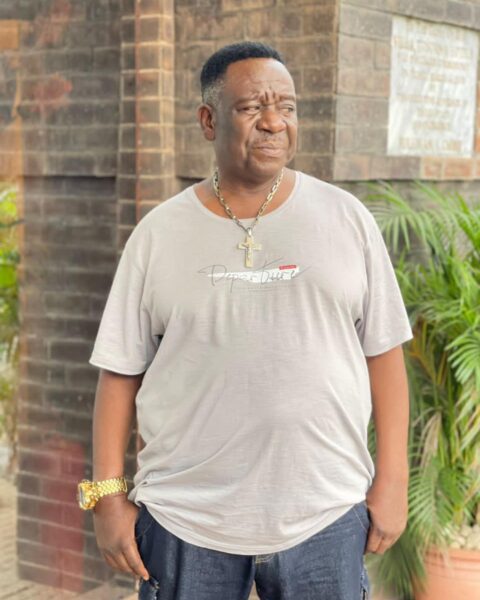 John Okafor's 2004 performance in the comedy Mr. Ibu helped advance his acting career, and ever since then, he has been referred to as Mr. Ibu.
Incompetence roles in movies helped John Okafor stand out from his peers, and he has appeared in several comedic films, making him one of the wealthiest Nollywood actors.
7. Ramsey Nouah – US$4,500,000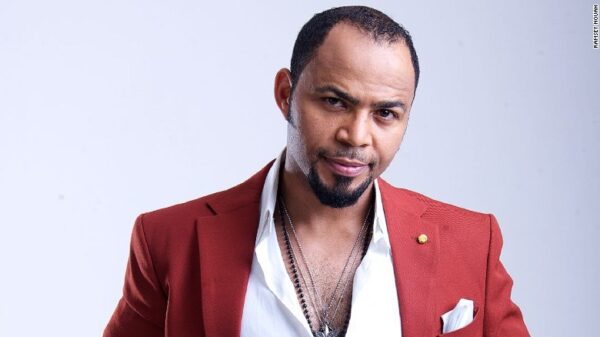 Ramsey Nouah's romantic acting abilities in films have won him a following among Nigerian moviegoers and producers.
The popular actor is known as the Nollywood Lover Boy. Since he began performing in 1993, Ramsey Nouah has become successful and well-known.
6. Mike Ezuruonye – US$4,700,000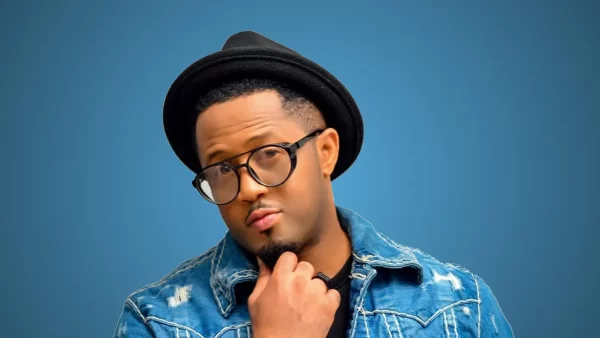 Before becoming an actor, Mike Ezuruonye worked as a banker. His debut film was called Broken Marriage, and since then, he has appeared in other films.
Mike Ezuruonye signed sponsorship contracts with Airtel and Glo Telecommunications.
5. Segun Arinze – US$5,100,000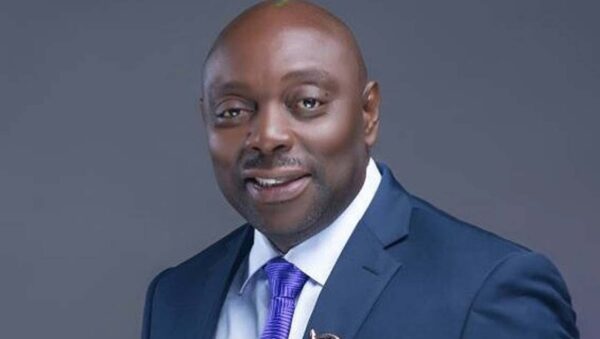 Segun Arinze is a voice actor for radio and television commercials, in addition to being an actor, singer, writer, producer, and director.
He was formerly referred to as Nollywood Bad Boy. Segun Arinze rose to fame in the early 1990s thanks to the soap opera Ripples. He has since remained a leading figure in Nollywood.
4. Chidi Mokeme – USUS$8,000,000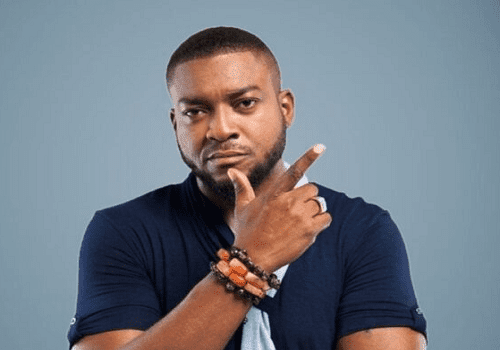 Actor, model and TV host Chidi Mokeme hails from Nigeria. He began performing in 1995, and his career has since taken off.
His notoriety skyrocketed when he appeared in the first two seasons of the well-known Nigerian reality television program Gulder Ultimate Search (GUS).
3. Desmond Elliot – US$11,000,000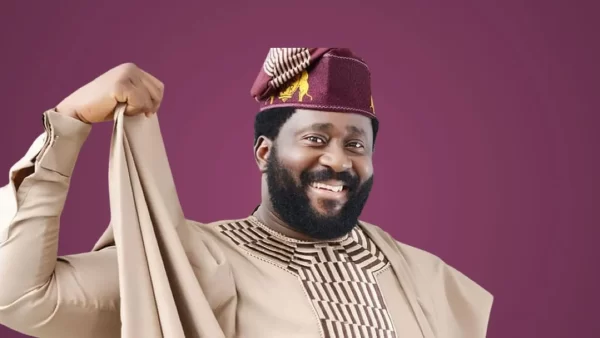 A well-known Nollywood actor and director is Desmond Elliot. He has starred in and directed a lot of Nollywood films.
In 2014, he entered politics. Desmond Elliot earns money through acting, directing, endorsements, and politics, among other things. In the Nigerian general elections held on April 11, 2015, he ran for and won the Surulere Constituency.
2. Richard Mofe-Damijo (RMD) – US$17,000,000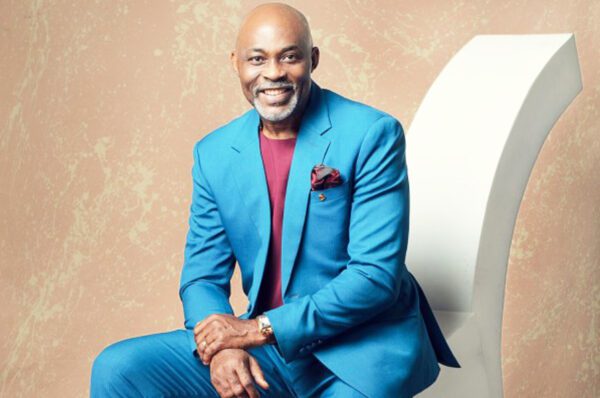 Veteran Nollywood performer Richard Mofe-Damijo has been in numerous big-budget films. He provides the voiceover for radio and television ads as well.
Richard Mofe-Damijo, a former Delta State commissioner for Culture and Tourism, has inked some tantalizing contracts for several businesses.
1. Jim Iyke – US$30,000,000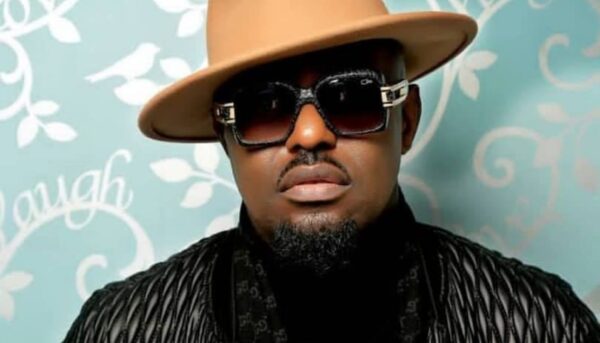 Jim Iyke is a businessman and actor who started acting in 2001. He is Nollywood's most sought-after actor. He is the founder of the Jim Lyke Foundation for Children with Special Needs and the Burgeon Table Water bottled water firm, Untamed Closet clothing line, and Untamed Closet clothing line.
The wealthiest actor in Nigeria right now is Jim Iyke. This well-known actor has appeared in more than 150 films. James Ikechukwu Esomugha is well-off and adored by his admirers, who are aware of his true identity. American Driver's (2017) leading man enjoys great success.
---
---
---
---
---

Post Your Bio, Music, Quest Post & More On TheCityCeleb
---
---


---
---
---