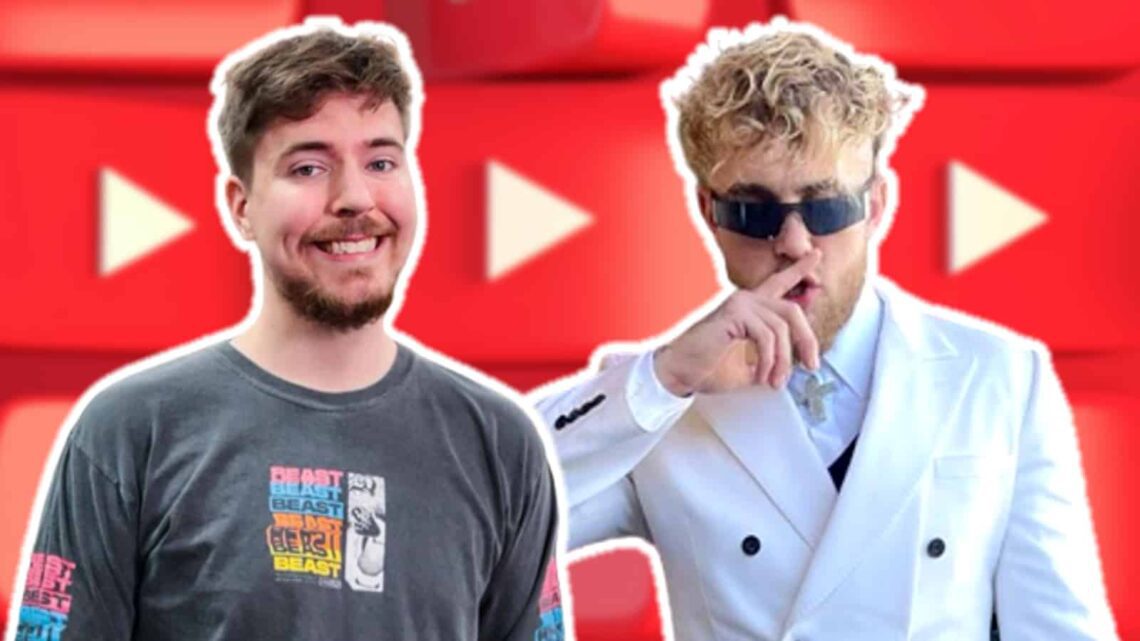 Who Are The Richest YouTubers?
May 5, 2023
---
While YouTube won't make you rich overnight, there are plenty of creative individuals who have turned the platform into a way of life—netting them millions of dollars in advertising, sponsorships and other deals.
Let's run down some of the richest YouTubers today and how they got to where they are.
1. MrBeast
Unsurprisingly, the number-one channel on YouTube is among the wealthiest there. While MrBeast claims to put most of his wealth back towards his YouTube content, there's no doubt that MrBeast has turned his independent content creation into a money-making machine.
MrBeast's success is undoubtedly down to his immediately marketable viral content, which ranges from recreations of popular trends—such as his episode recreating Squid Game—to other gameshow like challenges that reward his contestants with big bucks.
MrBeast has also gone far beyond YouTube, last year even partnering with 1,600 restaurants across America to sell MrBeast branded food, splitting the profits from 5 million sales with the restaurants themselves.
2. Jake Paul
Love him or hate him, Jake Paul has been around the YouTube scene for a long time and has understandably profited greatly from it. Whether it be his personal vlogs or his heavily publicized endeavors in boxing, Jake Paul has become a household name.
Arguably, Jake Paul's initial downfall was, in fact, down to one of his brother's videos—Logan Paul being another popular YouTube vlogger at the time. The video of the Japanese Suicide Forest saw immediate backlash, which saw their sponsors cut them out and YouTube demonetize them overnight. While both are now able to once again earn money from the platform himself, Jake Paul has pivoted to focus on boxing full-time. But chances are, he'll be back.
3. Markiplier
31 million subscribers strong, Markiplier is a YouTuber with a lot of feathers in his cap. Whether you're looking for let's plays, podcasts or even TV fiction adaptations, Markiplier has been diversifying his content of late. But what makes him one of the richest YouTubers is not ad revenue alone, but his power at moving merch—fans jumping on any and every merch drop he makes.
Having been in the game for a long time, chances are if you've ever watched a let's play on YouTube, you will have come into contact with Markiplier and his distinct approach to taking on horror games.
4. Rhett and Link
Hosts of the nerd-friendly daily Good Mythical Morning talk show, Rhett and Link have slowly grown their brand through a number of spinoffs and offshoots—boosting their viewership, accessibility and entertainment value along the way.
From cooking shows to their Mythical Accelerator fund, which they invested in other YouTubers, they successfully targeted and exploited a niche.
Proving that even in a space as chock-full as YouTube, there's always room for growth.
5. Unspeakable
Mainly known as the Minecraft streamer, Unspeakable hasn't been able to get enough of the game since he first got his hands on it. Now, years later, he has over 20 million people subscribing to his four different channels which post consistently about Minecraft and other games. If you feel like giving Minecraft a go, now is the best time to find cheap Minecraft account and hop right in.
Unspeakable also goes beyond the games themselves, posting other whacky and creative clips which help to keep his audience guessing.
Having posted consistently for over a decade, YouTube content accrue Spotter recently bought up the entirety of Unspeakable's back catalogue meaning any future revenue will go to them. But Unspeakable did this with the intention to put the lump-sum to work building his brand and business faster than ever before.
6. PewDiePie
Swedish Youtuber Felix Arvid Ulf Kjellberg, better known as PewDiePie, is the master of the Let's Play video. Having rose to prominence throughout the 2010s, his channel experienced explosive growth, catapulting him to the top YouTube.
Over time, this allowed him to diversify his content. Incorporating other content from vlogs and comedy shorts to formatted shows and music videos—all the while continuing with his fan-favourite Let's Play format.
Given, many of these changes saw PewDiePie become much more controversial, resulting in him taking a step back at multiple times throughout the last few years.
But his Let's Plays still act as stimulants for sales of whichever game he chooses to pick up.
If you're feeling inspired to follow in the footsteps of PewDiePie, head over to GameCamp to get your hands on discount steam keys.
---
---
---
---
---
---
---

Post Your Bio, Music, Quest Post & More On TheCityCeleb
---
---


---
---
---