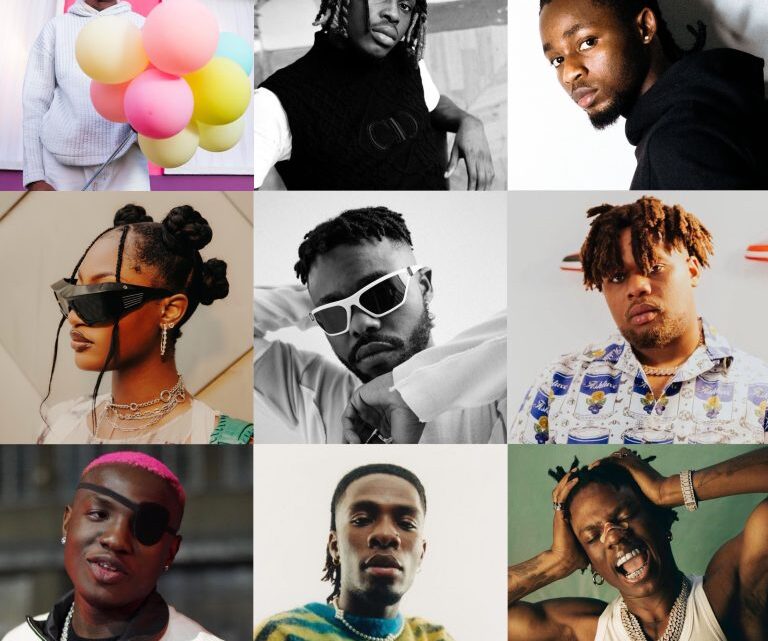 The Top 10 Nigerian Songwriters Of The New Generation Of Popstars
---
The inquiry about who reigns supreme as the paramount songwriter among the new popstars has become a captivating discourse. This topic has garnered such significant attention that even the artists themselves have weighed in, leading to a flurry of responses, as witnessed in the notorious Omah Lay tweet, which elicited a reaction from Victony, further fueling the already heated rivalry between Ruger and BNXN. It's fascinating how this debate has sparked such fervor amongst fans of various artists, and it's no wonder why, given the depth of talent and creativity within this emerging generation of pop stars.
The debate over the finest songwriter in the new school of pop stars has been raging for some time now. While several other arguments have been put forth, such as who is the true leader of the new school and the most famous Afrobeats export, the best songwriter discourse can be more tangibly evaluated from the evidence on the ground – the lyrics.
However, some key metrics must be considered before we delve into the topic and our rankings. It is crucial to note that this list solely comprises pop singers and excludes rappers like Blaqbonez, Ladipoe, and other artists with significant hip-hop influences like Asake. With that said, let us take a deep dive.
Metrics considered: To evaluate the songwriting prowess of the new generation of popstars, we need to consider several factors such as technicality, simplicity of resonance, tightness of rhyme schemes, and consistency across their discography. These elements can help us determine how skilled and talented these artists are at crafting memorable and impactful lyrics that resonate with listeners and stand the test of time.
Honorable mentions:
A. Pheelz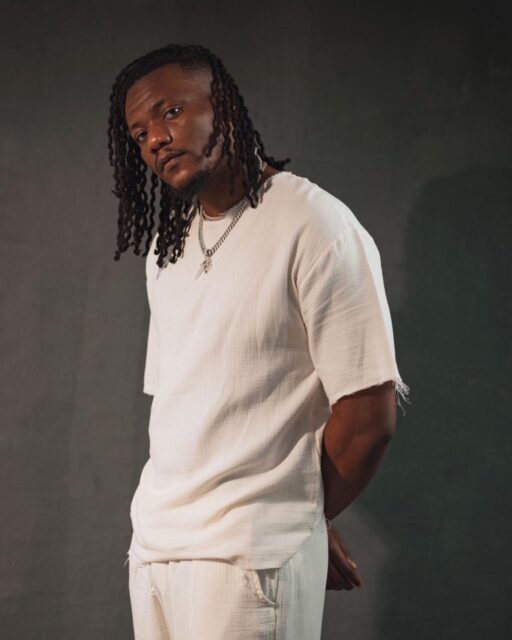 It's indisputable that the veteran producer-turned-artist is one of the most exceptional Afrobeats producers of the last ten years, with an extensive discography that has birthed several timeless albums, including a trilogy for Olamide and a duology for Fireboy DML. However, what's often overlooked is his remarkable songwriting ability that has helped various artists over the years in creating numerous chart-topping hits, largely due to the previous era's lack of sufficient industry knowledge and support.
His recently released sophomore EP is a glaring testament to this fact, where he showcases his impressive pen game and holds his own against BNXN, one of the most talented writers of the new generation of artists, on the viral track Finesse. But it's his more vulnerable and introspective songwriting on tracks like Stand By You and Pheelz Good that truly sets him apart and highlights his depth as a songwriter.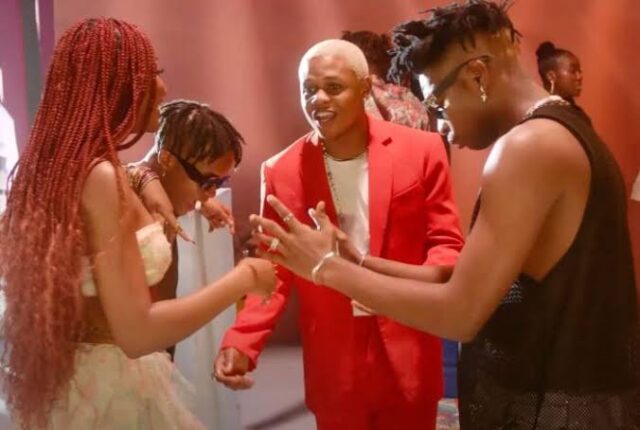 The Mavins duo, who were revealed about a year apart, have undoubtedly showcased their exceptional songwriting abilities on their respective projects and even guest performances. On the opening track of Boy Spyce's debut EP, Dreams, he narrates the heart-wrenching story of losing a friend due to their divergent paths caused by their contrasting dreams. Spyce's ability to create vivid imagery and emotionally profound lyrics drew immediate comparisons to Fireboy DML, who is widely regarded as one of the best songwriters in the industry.
Magixx's pen game may not have received the same level of recognition as some of the heavyweights, but it's clear that he possesses the talent. On Love Don't Cost A Dime, he unleashes a relentless, poetic flow in two long verses, expressing how much his girl means to him with tight rhyme schemes and a nostalgic narrative. More recently, on his 2-track pack release, Magixx goes on an incredible lyrical run that includes lines like "she's wetter than John the Baptist," which is one of the wildest lines I've heard all year.
And now on to the top 10.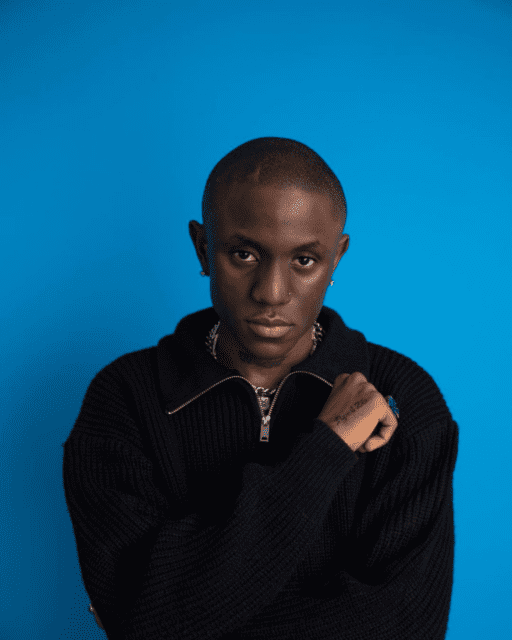 Victony's subliminal quote tweet reaction to Omah Lay's claim of being the best songwriter may be a subject of debate, but there's no denying the substance in his insinuation that he is a great writer in his own right. In terms of overall ability and potential, he could be placed higher on this list, but since we are strictly assessing pop singers' penmanship, we can only evaluate his writing skills based on his pop discography, which is limited to a few singles and his debut EP.
One might easily overlook the cleverness of his lyrics on tracks such as Soweto, where he draws a parallel between the pull a woman has on him and the way Ogbono soup draws, or when he quantifies the physical allure of his love interest's body as "foreign currency" on All Power. However, it's in Kolomental that his true brilliance is displayed. He ruminates on the test run of ogbanje, using culturally appropriate metaphors that resonate instantaneously while avoiding being stained by potopoto, painting an intricate and vivid picture with his words.
Joeboy was among the pioneering new-school artists that made waves in 2019 alongside Rema and Fireboy DML. Although he is more commonly known for his unforgettable hooks, his overall songwriting prowess is underrated.
While his debut album, Somewhere Between Beauty & Magic, may not have reached the same heights as his peers' debuts, his songwriting abilities are undoubtedly present. Joeboy's style is simplistic compared to other artists on this list, but his heartfelt and honest approach makes his lyrics relatable.
Tracks like Runaway and Oshe will leave you floating on cloud nine, and if you think he's limited to love songs, give Contour a listen to hear a more jaded and mature side of Joeboy. Although he might not have the same range as some of his contemporaries, his sincerity and vulnerability make his music captivating.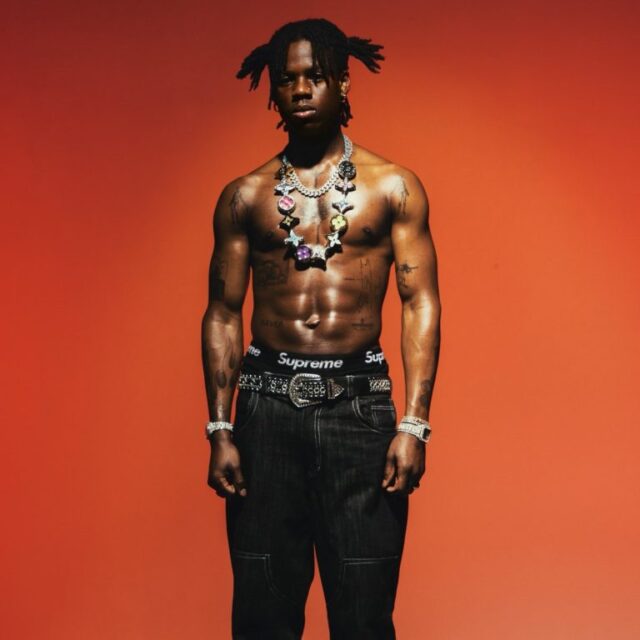 Rema's position on this list is contentious, as his pen game can be a hit or miss. Sometimes, he delivers pure brilliance on tracks such as Soundgasm, Addicted, Why, and Are You There? Other times, it falls rather flat, as on Dirty, Jo, and Calm Down (although, let's be real, Calm Down is still a banger). Nevertheless, it's undeniable that Rema is a brilliant songwriter when he chooses to be intentional with his narrative.
What sets Rema apart is his ability to write in various styles. He can go the emo-rap route as he did on his recent release, Reason You, delve into the psychedelic trap sound with Addicted and Why, or take a more risque pop approach on Won Da Mo. His versatility is his greatest strength, and it's what has many calling him the most talented artist of the new generation.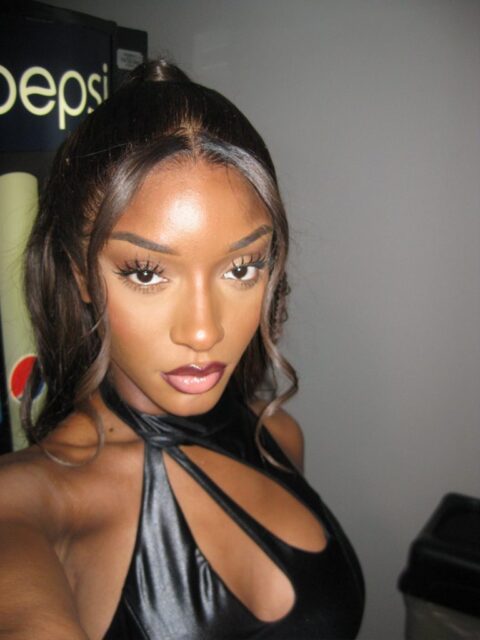 Ayra Starr's recent venture into the murky waters of incoherent pop with her latest release, Sability, may have caused some to overlook her exceptional songwriting abilities. However, at the tender age of 19, she released a stunning debut album that showcased her prowess as a songwriter.
---
---
Her debut EP and album were built on the foundation of excellent songwriting. In Lonely, she compares the chemistry she shares with her lover to the perfect compatibility of gin and juice. In Fashion Killer, she asserts her dominance with lines like "my denim faded, but I rock it like a baby in a cot" and "I light the room in the dark, 'cause my bling is a torch." Critics may suggest that her brother's contributions as a co-songwriter on the album made it so brilliant, but no concrete evidence supports this claim. In fact, both Ayra Starr and her brother have confirmed in interviews that they each wrote half of every song they worked on together.
While some may be quick to dismiss Ayra's songwriting abilities based on her latest release, it would be a grave mistake to do so. She has already proven herself to be a formidable force in the music industry and is just getting started.
Talking about Tems' songwriting without gushing over her exceptional abilities is a challenge. Tems is a rare artist with consistently impeccable songwriting ability. Her lyricism oozes a striking balance of intellectualism and emotional depth that can only be birthed from a creative genius. Tems' greatest attribute is her masterful skill of delivering soul-stirring messages in the most delicate, captivating, and beautiful way possible.
The introspective ballad Damages is a perfect example of this. It's a song about an emotionally taxing relationship, and Tems doesn't mince her words when she sings about the harm that has been done to her. But despite the pain, she maintains a sense of composure, singing, I don't know what to do/But I gotta get better/These damages, they cost too much/And I'm not looking for love. The words are simple, yet they resonate so profoundly that they can hit you in the gut.
Tems also uses metaphors to convey profound truths, and the song Mr. Rebel is a great example. In the song, she compares herself to a flower and sings about her unwavering strength and resilience. Lines like They can cut me down, but I won't let them kill my roots and I am the storm, but I'm also the eye of it are poetic, empowering, and inspiring.
Tems' ability to deliver stirring lyrics with her hauntingly beautiful voice epitomizes artistic brilliance. Her consistent display of masterful songwriting has cemented her as one of the top-tier talents of her generation, and it's exciting to see where her career will take her in the future.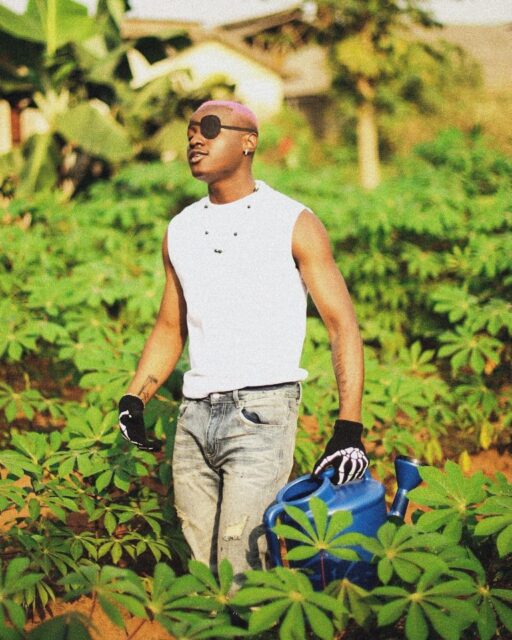 When Ruger first appeared on the scene with his debut EP, it was evident that he was a talented songwriter with a flair for delivering his bars with impeccable timing and a unique vocal technique. The opening tracks, Ruger and Abu Dhabi showcased his exceptional command of multi-syllabic rhymes and sing-rapping style. His impressive background in dancehall and Afro-swing music also gave him ample opportunity to showcase his talent for delivering his lines with a rapping-esque cadence.
One example of Ruger's lyrical prowess is on Bounce, where he cleverly uses the famous phrase, give what belongs to Caesar, to Caesar's, as a metaphor to persuade his love interest to give him her body, which rightfully belongs to him. This treacherous wordplay, which treads the thin line between alpha male personality and toxic masculinity, is a recurring theme in his music. More recently, he has continued to showcase this side of his writing on tracks like Red Flags, with lines like But before I go, take some kisses and never doubt the fact say I love you pieces.
On the other hand, Ruger also excels in expressing his defiant me-against-the-world attitude, as he does on Asiwaju, where he asserts his dominance with lines like I'm your daddy, I'm your uncle, I'm your popsy, I be old man, no go dey call me Gen-Z. In all his writing, Ruger demonstrates an impressive range of lyrical content, with his bravado and vulnerability on full display. This versatility, combined with his exceptional delivery, has cemented his status as one of the most promising artists of the new generation.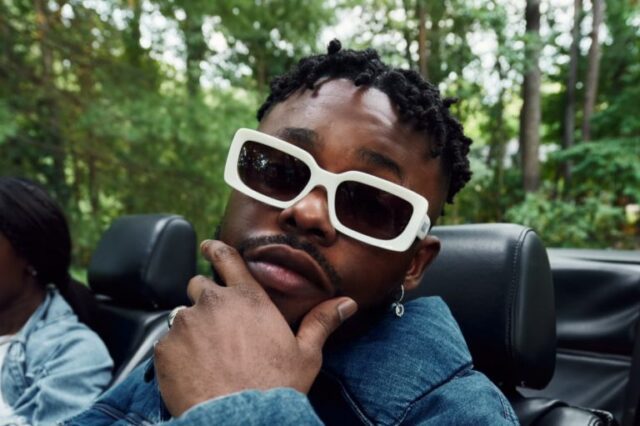 Regarding Lojay's songwriting prowess, it's clear that he's not one to be overlooked, even if he may not be as widely recognized as some of his peers. In fact, if we're talking about pure technical ability, Lojay is easily in the top 3 and may even deserve to be higher up on the list. His metaphors are simply jaw-dropping, and he has a talent for crafting poetic entendre that is truly awe-inspiring. However, when it comes to overall consistency across an entire album, some of his peers may have him beat, so we're putting him at #4.
One great example of Lojay's lyrical brilliance can be found on Tonongo, where he compares a love interest to a winner of the ass-cheek Ballon d'Or, a metaphor that's both hilarious and undeniably clever. On his more recent Amapiano-Fusion track Availabu, he delves into religious sacrilege, likening the act of sex to putting his faith in a woman's holy fire. It's a simultaneously outrageous and creatively daring line, showcasing just how skilled Lojay is at pushing boundaries in his writing.
What sets Lojay apart from other artists who may rely on debauchery and toxicity to get their message across is his willingness to be vulnerable and confessional in his writing. This is especially evident in his recent track, MOTO, where he bares his soul and lays his emotions bare for all to see. Overall, Lojay is a true wordsmith, a master of metaphors, and an entendre worth paying attention to, regardless of his current level of mainstream recognition.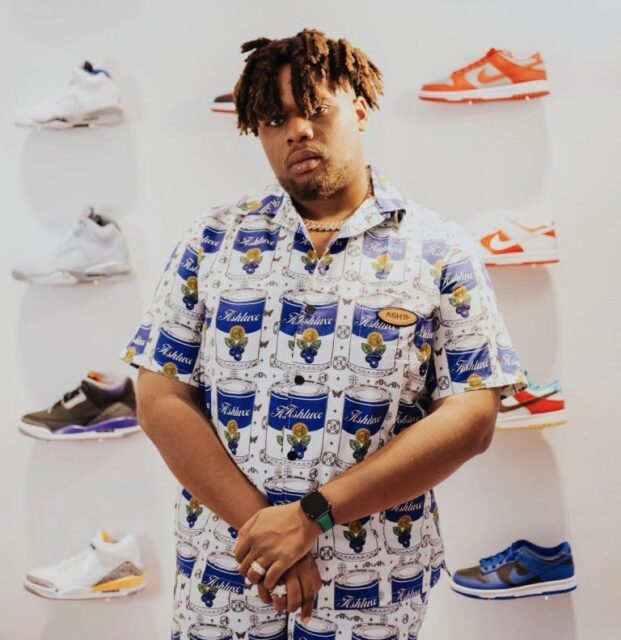 Regarding the best verse of 2023, the name on everyone's lips is BNXN, and with good reason. His performance on Minz's WO WO was spectacular, with a lyrical content and rhyme scheme structure that outshone even the verse of a well-known rapper that followed. When an established hip-hop artist like Blaqbonez is outdone by a pop singer, it speaks volumes about BNXN's exceptional songwriting abilities.
However, BNXN's impressive pen game is no one-hit-wonder. He's earned his reputation as one of the most skilled songwriters in the game through his consistently strong performances on earlier projects, such as his debut EP and his recent release, Bad Since '97. In the opening tracks of the latter, BNXN showcases his sing-rapping skills with ease, punctuating his bars with clever one-liners and double entendres. One moment he's comparing his blazing hot streak to the fiery heat used to cook suya, and the next, he's boldly proclaiming himself to be at the top, equating his level to that of the world's tallest building, the Burj Khalifa.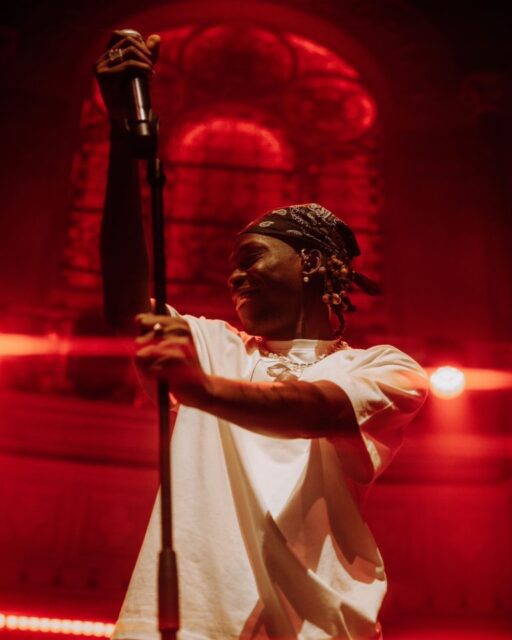 Adedamola Adefolahan, also known as Fireboy DML, is a songwriting virtuoso, and it's no surprise that he's many people's number-one pick. I have no qualms with anyone who crowns him as the best songwriter. This R&B crooner has a unique talent for crafting poignant stories with lyrics that tug at your heartstrings in a thoughtful yet profound way. His writing easily evokes emotions thanks to his poetic undertones and technical one-liners.
On Bandana, Fireboy DML sings, I no dey blow trees, Orin lo n yi mi lori, declaring that his love for music and art drives him wild, not drugs. He manages to strike an emotional chord while also being technically adept, comparing his love for music to an intoxicating drug. Similarly, in Coming Back For You, he compares the tears on his lover's face to shooting stars. This is the essence of Fireboy DML's writing: emotionally resonant yet technically impressive.
Other tracks like Remember Me see him likening life to a song and urging listeners to savor every moment of its melody. And let's not forget about Playboy and Airplane Mode, which showcase his tight rhyme schemes and lyrical prowess. Fireboy DML is a force to be reckoned with in the songwriting world, and it's a joy to witness him continue to develop and hone his craft.
When determining the best writer of the new generation, many seek to discredit Omah Lay's rightful claim to the title due to his tendency to lean into repetitive hooks in some of his singles and features. However, this is not a sensible detraction. In a list where very little separates the artists, particularly the top 5, Omah Lay's range and uniqueness set him apart as a writer.
The young artist had demonstrated jaw-dropping, Lojay-type technical metaphors, such as when he likened hitting a woman's anatomy to a "motor accident" on the seductive track Bend You. He has the poetic undertones of Fireboy DML's simplicity, as seen when he belts the lines Me I no fit drag shine, Oluwa na him be my Kanji Dam on the smash-hit single, Godly. Additionally, he has Ruger-esque sing-rapping tendencies, which he displays on multi-syllabic runs in Damn, the opener off his debut EP. Omah Lay has the best of all worlds in his arsenal, and his unique trait of documenting sexual encounters in such a personal, jarring way immerses the listener fully in the experience.
Only Omah Lay could compare a woman having an orgasm to someone having an epileptic seizure and still convey profound emotional depth and vulnerability, as he does on the track I'm A Mess from the same album. He also turns an iconic Fela Kuti line like water no get enemy on its head by adding the ensuing line till you fall for Oshimiri, conveying that water is indeed dangerous and could be an enemy if you fall for the goddess of the river Niger.
As we come to the end of this article, it is crucial to reiterate that there is very little separating these artists, particularly the top 5. In fact, this writer has no issue with anyone rearranging the top 5 in any order they see fit. Each artist in this range has a rightful claim to #1, which is a testament to our exceptional caliber of songwriters in this new generation.
---
---
---
---
---

Post Your Bio, Music, Quest Post & More On TheCityCeleb
---
---


---
---
---