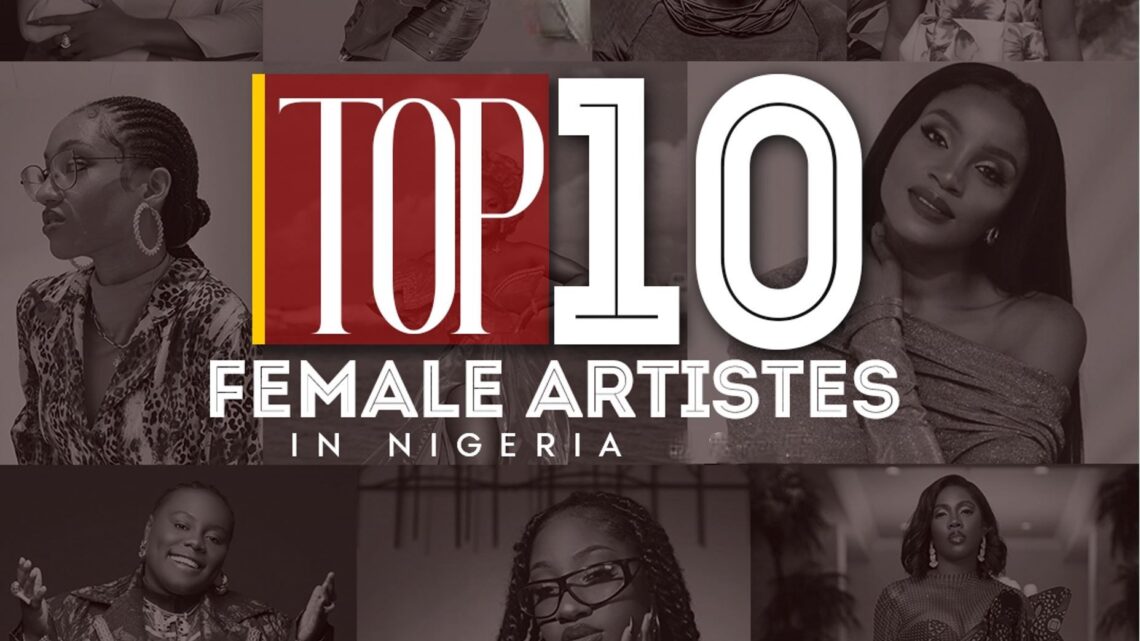 Unstoppable Finest: Nigeria's Top 10 Female Music Artists
---
In Nigeria's vibrant music scene, a constellation of talented female artists has emerged, adding their own improvement to the industry. Their contributions have elevated Nigerian music to global recognition and ignited a fire within fans worldwide. As we progress year in and year out, these trailblazers are poised to maintain dominance, enchanting audiences with their distinct styles and captivating sounds.
These remarkable artists have headlined prestigious music festivals and events with the world as their stage, commanding the spotlight with their electrifying performances. Their albums and singles have resonated deeply, resonating with a diverse fan base and propelling them to new heights of success. Each release showcases their artistic evolution and showcases their remarkable versatility.
Beyond their musical prowess, these women have become beacons of inspiration, empowering aspiring young women to chase their dreams in the competitive music industry. Their journeys of determination and resilience serve as testaments to the transformative power of passion and hard work.
Now, let us embark on an intimate exploration of these extraordinary Nigerian female artists and their remarkable achievements as they continue to shape the musical landscape with their unparalleled talent and dedication.
10. Niniola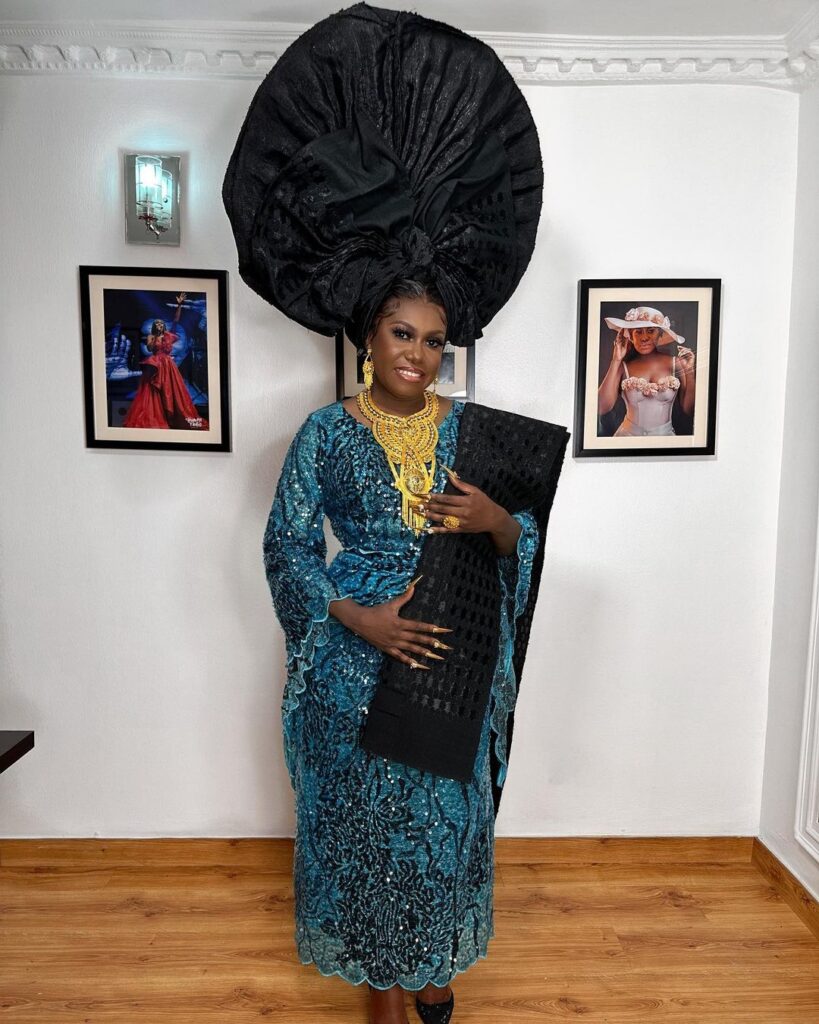 Niniola, the remarkable Nigerian singer and songwriter, has made an indelible mark on the music scene with her distinctive fusion of Afrobeats and electronic elements. Her exceptional talent has been acknowledged with numerous prestigious awards, including the coveted Best Female Artiste of the Year at the Nigeria Entertainment Awards. As a star in the Nigerian music landscape, Niniola is set to continue her meteoric rise, captivating audiences and leaving a lasting impact.
Niniola's presence in the Nigerian music industry is nothing short of formidable. Her soulful voice and unique sound have earned her widespread acclaim and a devoted following. She has cemented her position among the musical elite by collaborating with prominent African artists such as Busiswa and Mr Eazi. Her music has even found its way onto popular television shows like Insecure and Queen Sugar, further solidifying her rising star status.
9. Ayra Starr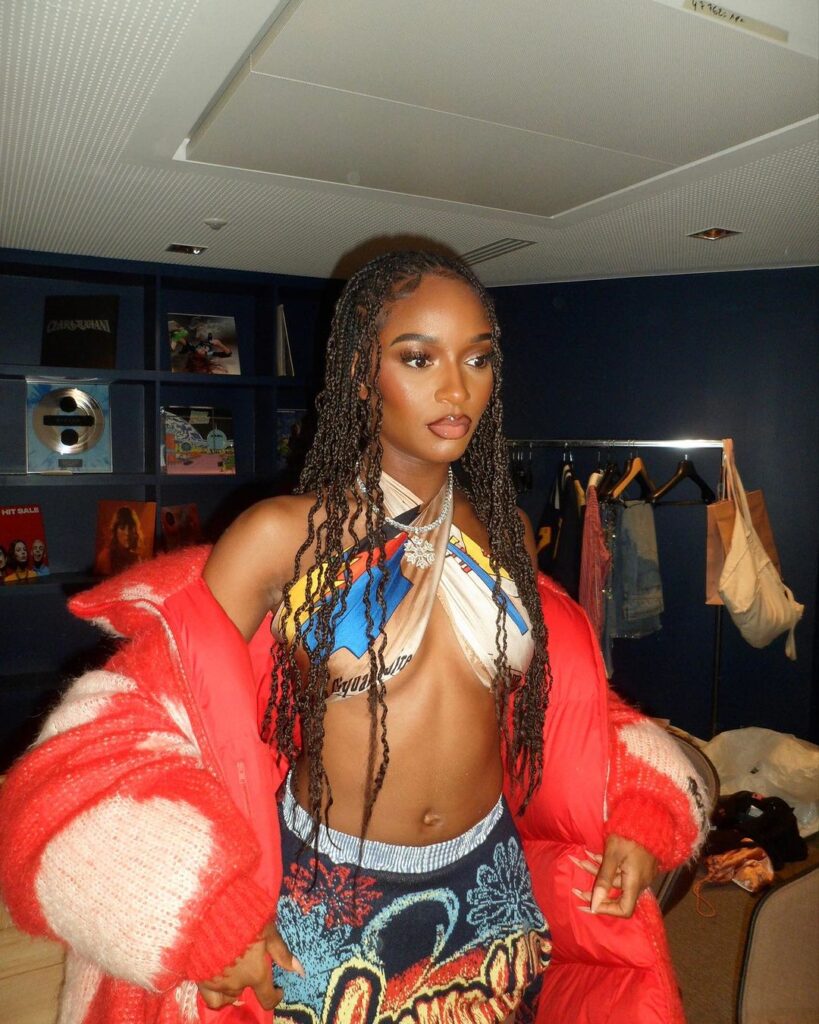 Ayra Starr, the Nigerian songstress with a mesmerizing R&B flair and sultry vocals, has emerged as a star in the music industry. Her undeniable talent has been acknowledged with notable honours, including a nomination in the prestigious Next Rated award at the esteemed Headies ceremony. Though relatively new to the scene, Ayra Starr is rapidly gaining recognition and is destined to make her mark in the future.
Ayra Starr is an exquisite musical gem within Nigeria's diverse landscape. Her soothing voice and captivating lyricism have swiftly propelled her into the hearts of music lovers. With her debut album, 19 & Dangerous, she unveils her immense talent and artistic potential, leaving an indelible impression. Fans are captivated by her soulful melodies, drawn irresistibly to her every release.
8. Teni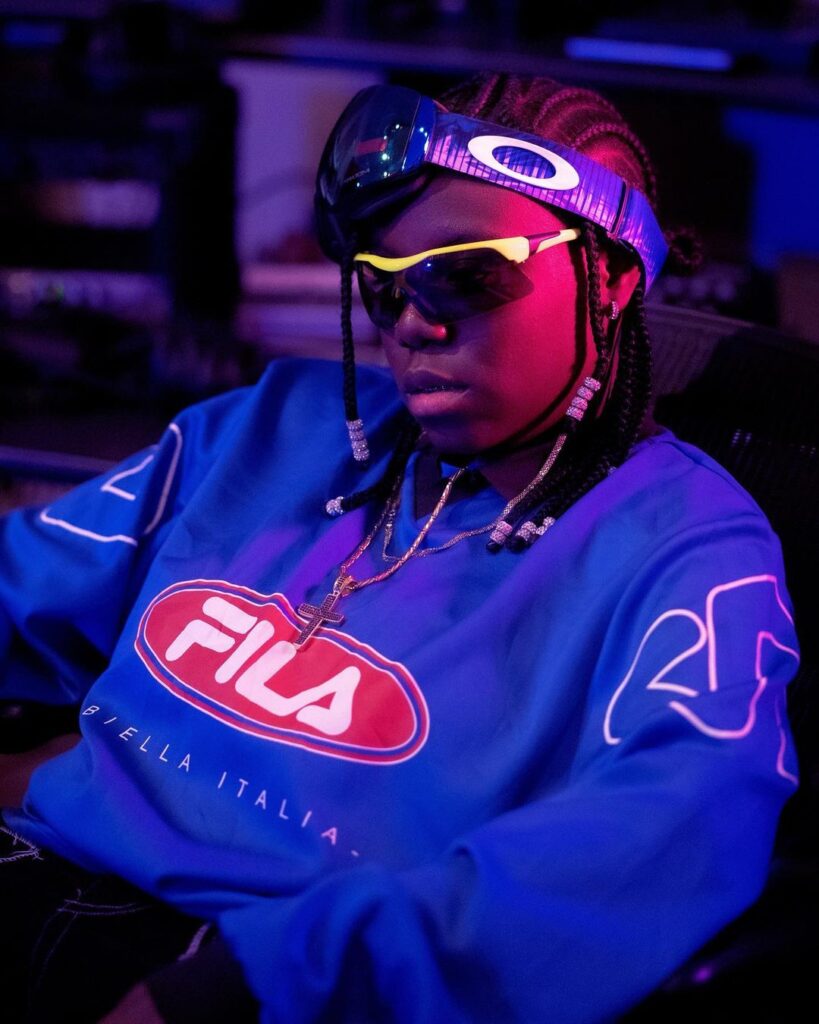 Teni, the beloved Nigerian singer-songwriter, has become a household name with her infectious songs and effervescent persona. Her exceptional talent has garnered numerous accolades, including the esteemed Best New Act of the Year at the Nigeria Entertainment Awards. As a star on the Nigerian music scene, Teni's boundless energy and undeniable charisma will continue to captivate fans worldwide.
Teni's performances are a testament to her unique artistry, as she infuses her distinctive style and unparalleled energy into every show. Her songs, known for their catchy melodies and vibrant rhythms, uplift listeners' spirits. Her personality shines through with each track, adding an extra layer of charm and authenticity. Unsurprisingly, Teni has rapidly ascended to become one of Nigeria's most beloved singers, boasting an impressive array of awards and a rapidly expanding fanbase.
As Teni's future in the music industry unfolds, the path ahead shines brightly. Fans eagerly anticipate the creative wonders she has yet to unveil as she continues to captivate hearts with her infectious music and magnetic stage presence.
7. Tems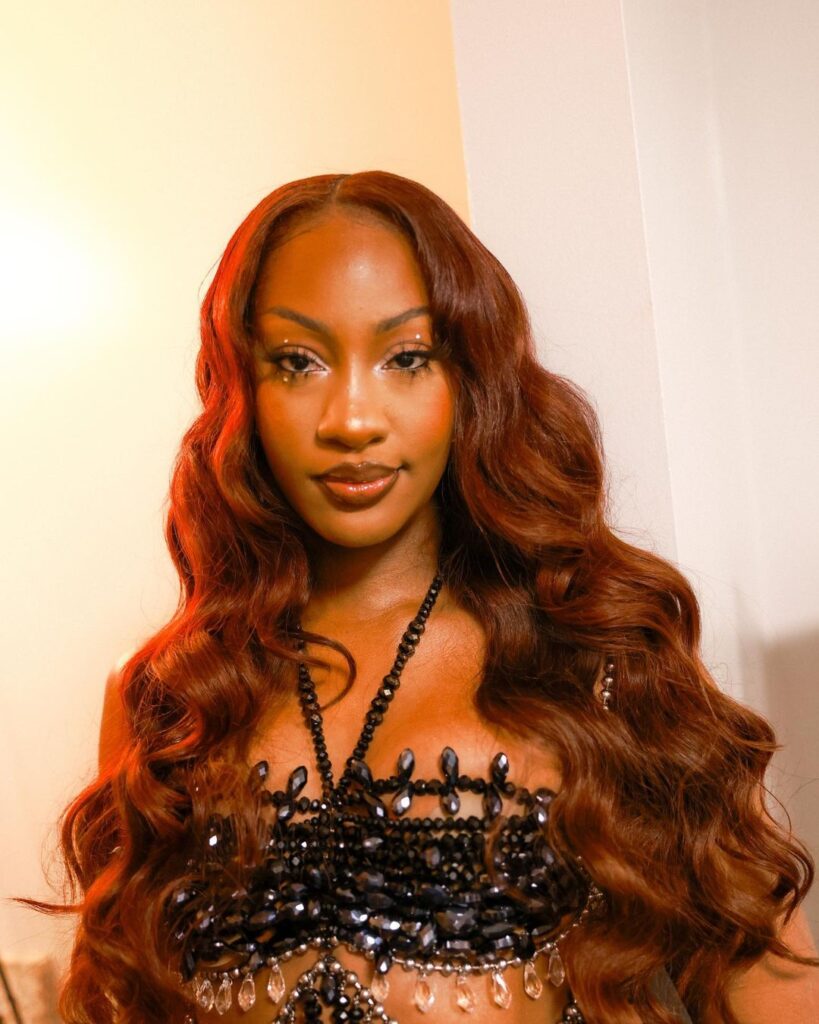 Tems, the Nigerian songstress extraordinaire, emerged as a shining star with her captivating single Try Me in 2020. Since then, she has forged powerful alliances with music's biggest celebrities, including Drake, Wizkid, Future, Rihanna, and Justin Bieber.
Renowned for her soulful vocals and ability to blend Afrobeats with genres like R&B and pop, Tems has established herself as a true artistic trailblazer. Her distinctive sound and mesmerizing melodies have captivated audiences worldwide, leaving an indelible mark on the music scene. She also has a Grammy for contributing to Future's Wait 4 U song in 2023.
Collaborating with esteemed musicians has only served to amplify Tems' already considerable popularity. Her contributions to songs by industry heavyweights have elevated her status and showcased her incredible talent on a global scale. From her soul-stirring verses to her magnetic presence, Tems has repeatedly proven that she is a force to be reckoned with.
Tems' rise to prominence is no surprise, as her music resonates deeply with fans from all walks of life. Her powerful lyrics and heartfelt delivery evoke emotions, connecting listeners profoundly. She fearlessly explores love, self-discovery, and empowerment themes, leaving an indelible impact on her audience.
6. Seyi Shay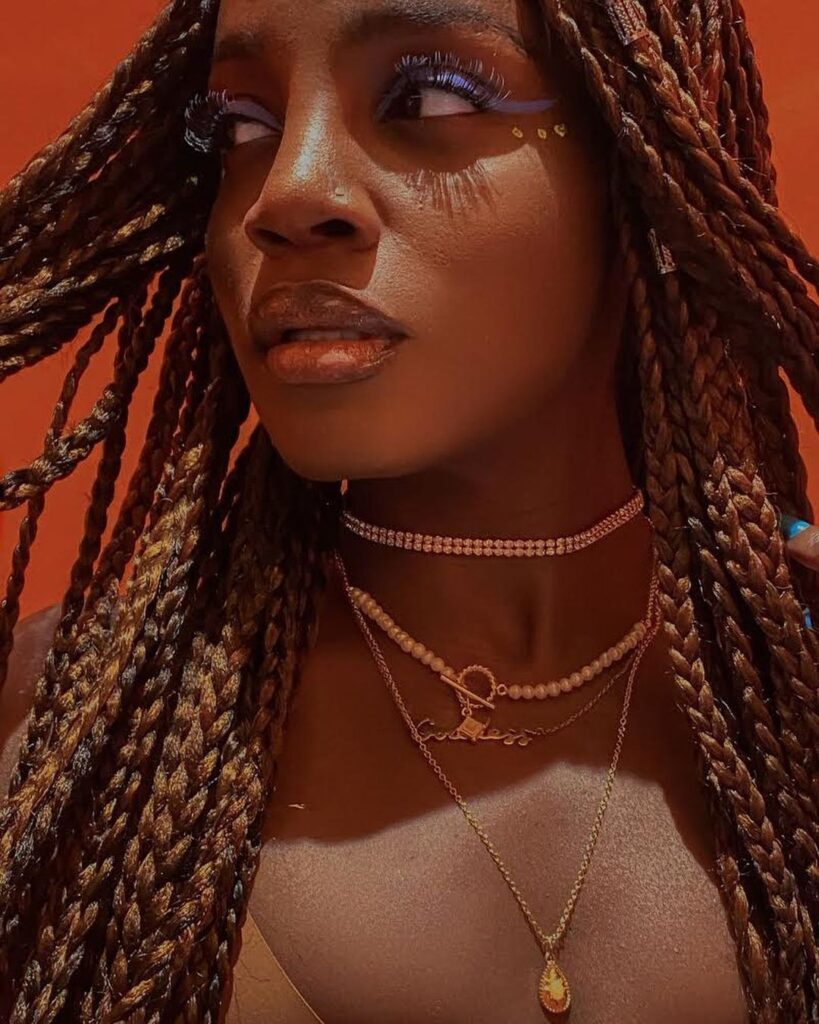 Seyi Shay, the Nigerian songbird with a charming touch and a mastery of words, burst onto the scene with her mesmerizing hit Speechless in 2013. Known for her infectious melodies and a relaxed air of confidence, she has carved her niche in music.
But Seyi Shay's talents extend beyond the realm of music. She has graced screens as a discerning judge on the Nigerian version of The Voice, showcasing her astute judgment and passion for nurturing emerging talent. Additionally, she has left her mark in Nollywood, seamlessly blending her multifaceted skills to captivate audiences on the silver screen.
Seyi Shay effortlessly blurs the boundaries of genres, pushing the limits of Afrobeats and exposing the world to the vivacious music culture of Nigeria. Her artistic prowess knows no bounds as she fearlessly explores new horizons and collaborates with fellow visionaries.
5. Waje
Waje, the Nigerian songbird with a voice that resonates like the whispers of angels and lyrics that stir the depths of the soul, has captivated audiences with her awe-inspiring vocals and words that ignite inspiration. Her exceptional talent has earned her a multitude of accolades, including the illustrious Headies Award for Artist of the Year.
Yet, Waje's impact transcends the boundaries of music. She stands as a stalwart champion of women's empowerment, fearlessly wielding her platform to shed light on crucial issues that affect women in society. Her unwavering commitment to social justice is palpable, permeating every aspect of her artistry.
---
---
Waje's celebrated stature in the Nigerian music landscape is a testament to her extraordinary vocal range and ability to weave emotions into every performance. Melding pop, R&B, and soul elements, she creates a symphony that envelops listeners, leaving an indelible imprint upon their hearts and minds.
4. Simi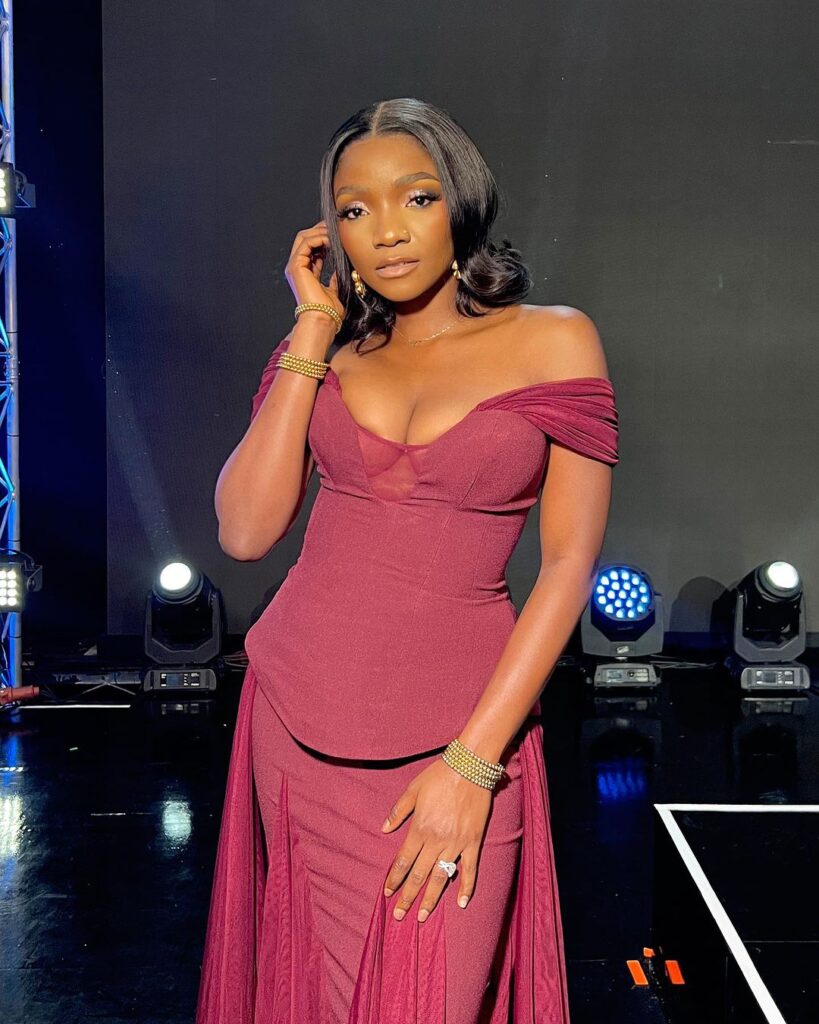 Simi, the Nigerian songbird with vocals that caress the spirit and lyrics that strike a chord, has captivated audiences with her soulful melodies and lyrics that resonate. Her exceptional talent has garnered numerous accolades, including the esteemed Headies Award for Best Female Vocalist.
But Simi's artistry extends beyond the music. As a devoted mother and a blissfully married woman who is married to Adekunle Gold, she fearlessly draws from her personal experiences as a woman, infusing her music with authenticity and relatability. Her ability to connect deeply with her audience is a testament to her genuine approach to songwriting.
Simi's musical brilliance has garnered widespread acclaim, and her array of awards is a testament to her exceptional talent. She invites us into her world through her music, sharing the joys, struggles, and triumphs with unfiltered honesty.
3. Asa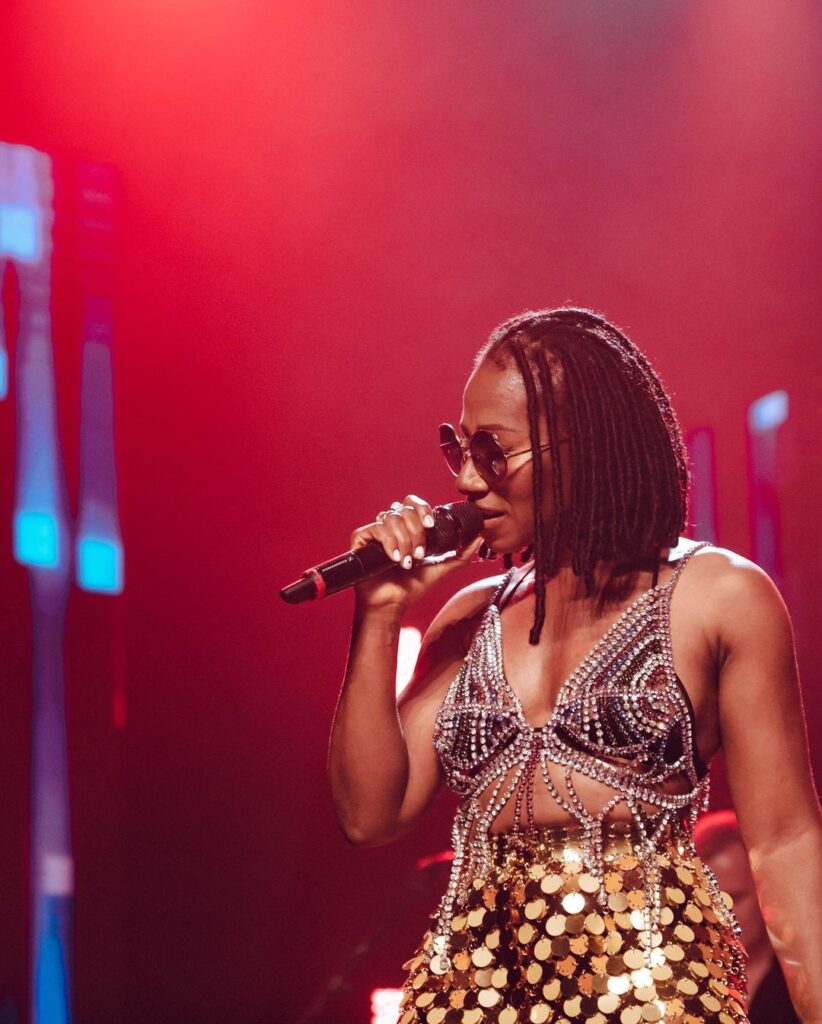 Asa, the mesmerizing Nigerian songstress with vocals that penetrate the soul and lyrics that unravel the mysteries of introspection, has entranced audiences with her profound artistry. Her exceptional talent has garnered numerous accolades, including the esteemed Kora Award for Best Female Artist in West Africa.
A private and enigmatic figure, Asa lets her music do the talking. Through her songs, she has emerged as one of Nigeria's most revered female artists, leaving an indelible mark upon the hearts of her fans. Asa's musical creations embody emotional depth, delving into the intricacies of love, the depths of loss, and the transformative journey of personal growth. Her music becomes a vessel for the raw human experience, striking a chord with listeners profoundly and intimately.
Asa's musical tapestry transcends boundaries, weaving together threads of soul, jazz, and traditional Nigerian melodies to create a mesmerizing blend. Her unique sound sets her apart, captivating the hearts and minds of a devoted following at home and abroad.
2. Yemi Alade
Yemi Alade, the vibrant Nigerian songbird with an undeniable gift for music, has captivated audiences with her infectious melodies and captivating lyrics. Her melodic prowess spans genres, effortlessly traversing the sphere of Afrobeats and beyond, earning her an array of esteemed accolades, including the prestigious MTV Europe Music Award for Best African Act.
However, Yemi Alade's impact stretches far beyond the confines of the music industry. She emerges as a fierce advocate for women's rights, wielding her music as a powerful instrument to empower women on a global scale. Her songs reverberate with themes of female empowerment and gender equality, resonating deeply within the hearts of listeners. Yemi Alade has emerged as an icon, inspiring countless young women in Nigeria and beyond, igniting their dreams and amplifying their voices. Through her music, she sheds light on critical social issues that affect women, elevating awareness and fostering change.
Yemi Alade's artistic endeavours extend beyond her musical prowess. She graces the silver screen with her captivating presence, bringing characters to life in the enchanting world of Nollywood. Through her acting talents, she continues to inspire, weaving tales of strength and resilience.
1. Tiwa Savage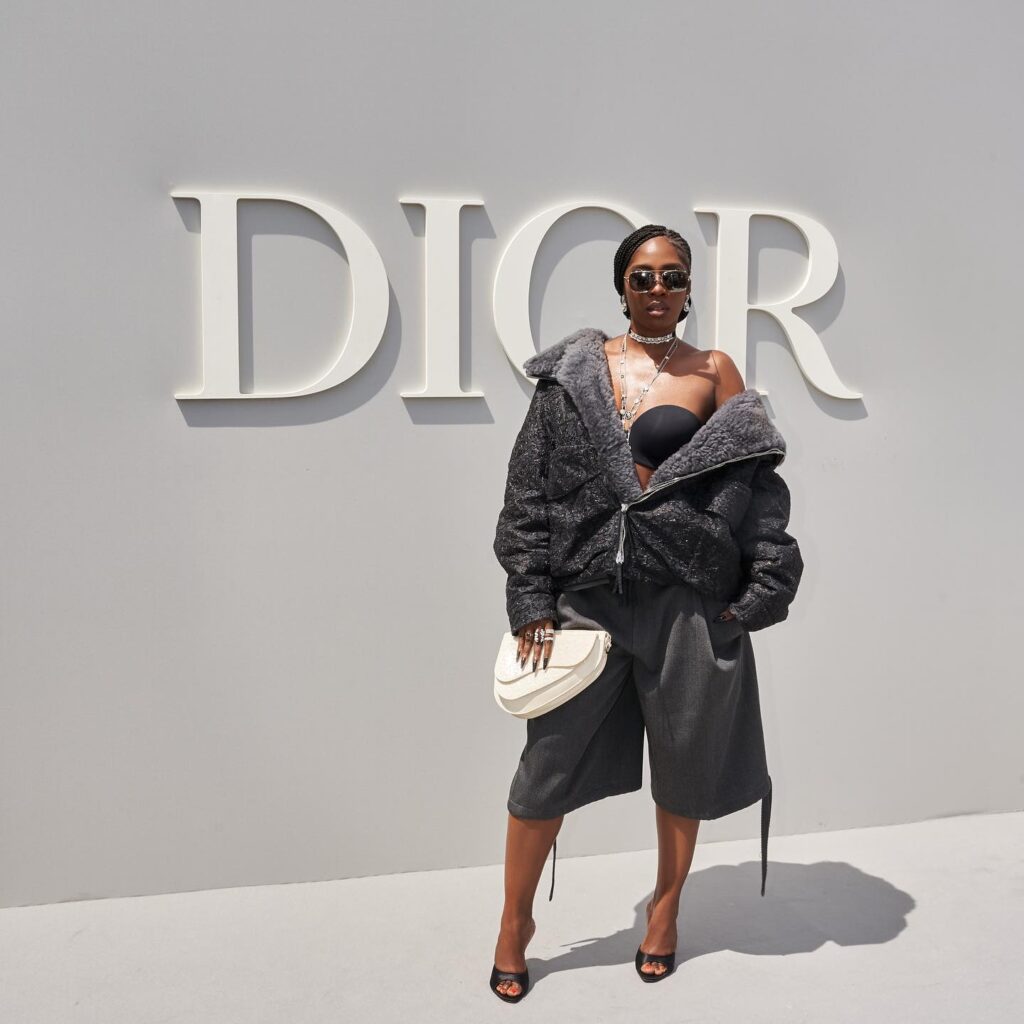 Tiwa Savage, the radiant Nigerian songbird, has soared to international acclaim, leaving a trail of awe-inspired audiences in her wake. Adorned with numerous accolades, including the revered MTV Africa Music Award for Best Female and the esteemed City People Entertainment Award for Female Musician of the Year, Tiwa Savage has etched her name in the annals of Nigerian music history.
Her musical tapestry intertwines vibrant Afrobeats melodies with hints of R&B, hip-hop, and pop, creating a harmonious fusion that resonates deeply. Tiwa Savage's mesmerizing vocals and electrifying performances embody her artistry, captivating listeners with her unmatched talent and enchanting stage presence. Tiwa Savage also performed at The King Charles III coronation in 2023.
However, Tiwa Savage's impact transcends the sphere of music alone. She has embraced the noble role of a philanthropist, extending her compassionate touch to various causes, including education and healthcare initiatives in Nigeria. With her dedication to creating positive change, she has become a beacon of hope and inspiration.
Tiwa Savage is a role model for young women and a steadfast advocate for gender equality and social justice. She imparts empowering messages through her music, amplifying women's voices and driving transformative conversations. Her commitment to uplifting others has left an indelible mark on her fans and the communities she serves.
In harmony with Yemi Alade, Tiwa Savage represents the indomitable spirit and resounding influence of Nigerian female artists. Their extraordinary talents and unwavering dedication to social change have set them apart, leaving an indelible legacy that resonates far beyond music.
---
---
---
---
---

Post Your Bio, Music, Quest Post & More On TheCityCeleb
---
---


---
---
---