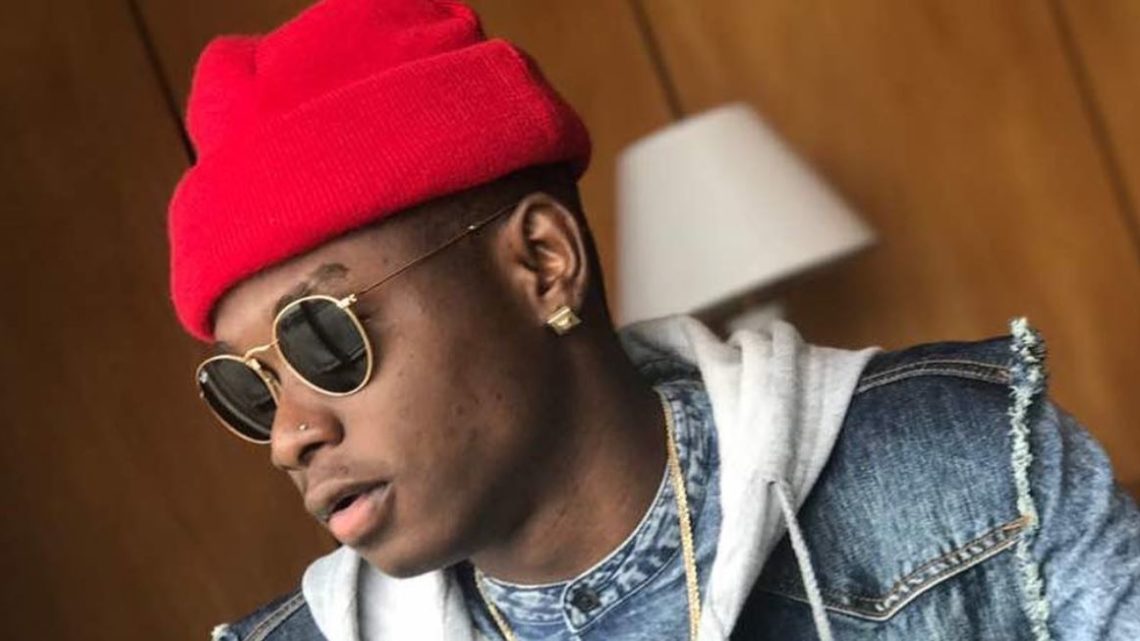 [Article] Leaving YBNL A Wrong Move For Lil Kesh
---
Who Is Lil Kesh?
Keshinro Ololade better known as Lil Kesh is a prolific Nigerian rapper, songwriter and singer.
The Bariga born and raised musical artist became the talk of the town after releasing "Lyrically," a rap song which was done on Rihanna's Diamond instrumental. He was introduced to Olamide, the YBNL boss by his friend "Viktor" who was a member of the team YBNL.
Lil Kesh Journey
Lil Kesh got a record label deal off that introduction, and went ahead to drop a song "Shoki" under YBNL which immediately catapulted him to limelight. The single was followed up with a remix with YBNL boss himself and Davido was featured in the song too. This saw the single topping charts and becoming nationwide National Anthem.
In a country which talents invade everyday from different angles, to the extent that you have to be forced to stay consistent or you will be left behind, in such competitive state of the Nigerian Music industry, Lil Kesh was seen among the very three favorites as it that time.
He was nominated in the Next Rated category which he lost out to Mavin Records' Reekado Banks. That sparked a controversial words exchange between his boss Olamide and Don Jazzy.
Lil Kesh dropped album and some singles after the saga and was doing fine.
Lil Kesh Quitting YBNL
In Nigerian Music Industry, it has become almost like a norm for any artist who's blown up to evict the Record Label which brought them to limelight, this usually happen after 3-4 years staying under the label. Artist tends to want their independency, where they own and control everything concerning them forgetting the necessary things involved in being an independent musical artist. This, in some ways has been blamed on the record label or the artist themselves.
Lil Kesh was not left behind, he quitted YBNL and immediately flaunted his own record label which was named after his album "YAGI" which is translated to be Young and Getting It. A close study shows that Lil Kesh, just like others are inexperienced when it comes to owning a record label. This usually affect anyone seen in this shoe. Study shows that 90% of Nigerian artists who flied while still under a record label have always been seen crawling after quitting, they always find it hard to stand the test of time giving room to young upcoming to overtake them easily.
This can be blamed on the inexperience state of these musical artists while leaving their labels and lack of sufficient funds to see them through their career. While Lil Kesh was still under YBNL, he had full management and other necessity provided which his leaving exposed. He can hardly fund a good musical video not to talk of proper promotion for himself.
Reasons Lil Kesh Not Being Lil Kesh
Leaving YBNL
YBNL foresaw all Lil Kesh expenses as a record label, you can immediately noticed this after he left the label. He's been unable to keep that branding feet.
Poor Management
After leaving YBNL, it's been discovered that the team he employed were not working well, this can be blamed either on his inability to supply enough funds to make the work easy or the management are not working. Rumors also has it that he didn't employ no management, he's doing it alone which is one major reason that aspect is performing woefully.
Insufficient Funds
Lack of money to fund several aspects of any record label or organization would always lead to the company's downfall, it's necessary when starting one, you consider and have this fixed which Lil Kesh is rumored not to have put this in place.
Inconsistency
Lil Kesh consistency dropped massively after leaving YBNL, the reason might be funds or anything, but to stay in a highly competitive Nigerian Music Industry, one is required to be consistent, explore new ideas and have every angles funded properly.
Poor Promotion
Promotion has always been the major key to anything trying to sell out. Since YBNL eviction, Lil Kesh promotions has not really been as dope compare to when he was still part of the team YBNL.
Conclusion
This article wasn't meant to ridicule any artist, but to impact knowledge on the new generation. We love Lil Kesh, and we would love to see him improve in the following aspects.
---
---
---
---
---

Post Your Bio, Music, Quest Post & More On TheCityCeleb
---
---


---
---
---